Pump trailers are specifically designed to transport an industrial pump. The pump can be in operation whilst connected to the tow vehicle, or jack stands can be added to the trailer to allow the pump to operate while disconnected from the tow vehicle.
FELK Engineering manufacturer pump trailers that are suitable for commercial & industrial-sized pumps and can be modified to accommodate the accessories of the pump.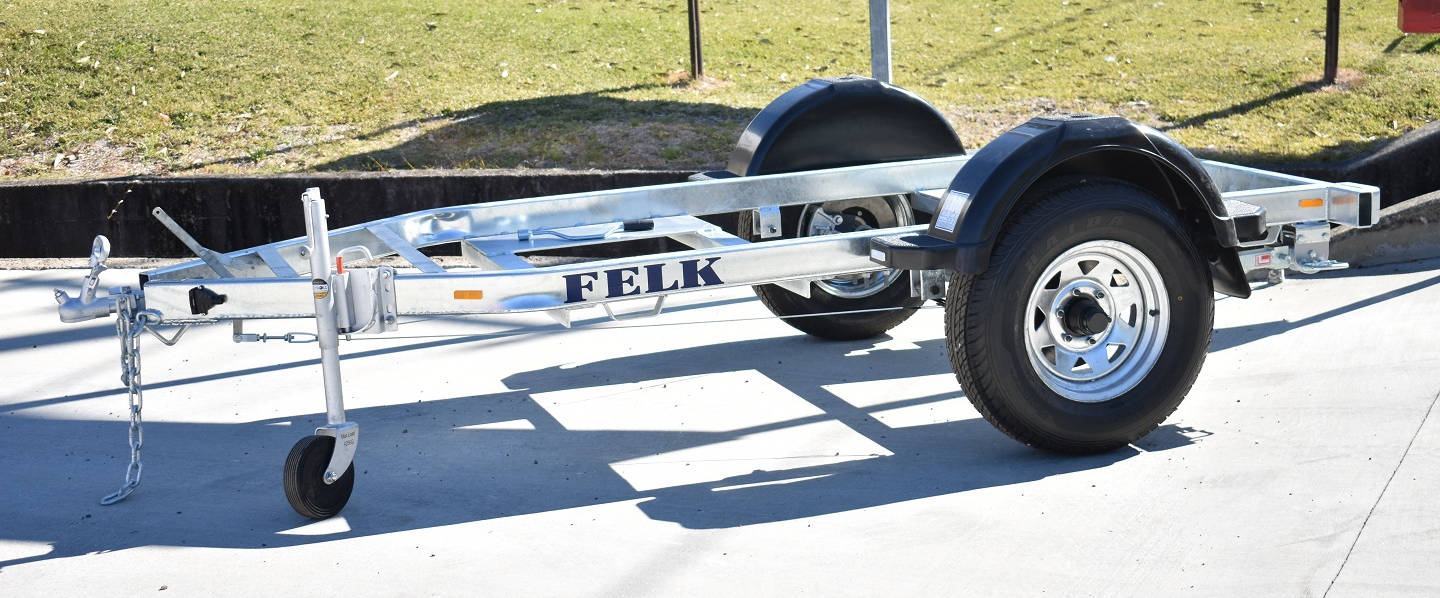 We have partnered with many industries including gas, mining, engineering, civil construction, agriculture and various utilities.
As FELK has been in business for over 50 years, our team possess the expert knowledge to ensure our trailers match business requirements perfectly.
FELK Engineering also offers professional servicing & modification services. For industrial clients, we prioritise the work to minimise the downtime of the asset.
Our pump trailers include a full three-year warranty.
Please note that FELK Engineering does not manufacturer pumps, these must be sourced and installed by reputable manufacturers in that field.
Pump Trailers FAQ
What is a wiring harness?
This is the light system. It starts with a trailer plug, which goes into the back of the tow vehicle. The wiring runs from the plug to the rear of the trailer and controls the lights (indicator, stop light, head lights) and can also include the control of electric braking.
I plan to drive on rural and industrial roads. Will the trailer withstand this?
Yes, absolutely.
What common modifications do people get on FELK pump trailers?
Predominantly jack stands. This allows someone to use the trailer when it is disconnected from the tow vehicle. Learn more about our modifications here.
I'm deciding between pump models, what information do I need to give to FELK Engineering?
For us to quote a trailer, we need the make and model of the pump or the length, width, height, weight and balance point.
What is the maximum width of a FELK pump trailer?
By law, the maximum width of a trailer can be 2500mm, which accommodates the vast majority of portable pumps.
I'm unsure if I'll use an electric or diesel-powered concrete pump, can FELK trailers accommodate for either?
Yes.