Australian Engineered Trailers for Sydneysiders
Felk Engineering Pty Ltd is a renowned trailer manufacturer in Newcastle that sells trailer solutions to Sydney, NSW.
Despite our location, a large portion of our sales are attributed to Sydney. We primarily partner with mining and commercial clients as their HQ are often in the Sydney CBD. Our fleet of trailers are usually shipped nationwide.
We are a team of qualified engineers that are equipped to provide large volume orders, as well as specialised custom solutions. We work best when partnering with companies on a long term basis as we are a team of highly experienced Australian engineers.
Over our 50+ years in business, we have formed positive relationships with many Sydney locals and businesses. We believe this is due to the quality of our product and our high communication standards.
We understand that our Sydney clients are 90 minutes away from us. To account for this, we ensure our communication is effective and accurate.
We are prompt to reply to all enquiries
We perform the design phase with you
We seek approval before proceeding with any works
We take photos/videos as necessary
We are a long term option
Many Sydney clients purchase custom trailers from us. We are in constant communication with them to ensure we understand the requirements. Felk Engineering have built thousands of custom trailer successfully, just check our reviews.
Some residents would prefer to buy local, just be sure to ask your Sydney trailer manufacturers these questions before you commit to anything. You want to know you're receiving the best trailer for your money.
Felks is a consideration for buyers that want to receive the very best and are willing to take a short drive to collect it or have it couriered.
Transport options
We understand that travelling to Newcastle from Sydney should be planned. We are often asked about transport options to help our Sydney clients.
The options are as follows:
PICKUP DURING BUSINESS HOURS

Felk Engineering Pty Ltd is located at 54 Medcalf St, Warners Bay 2282.

We welcome all visitors. We really love the opportunity to provide our engineering service to the community.

We are approximately 90 minutes from Sydney via the M1.

We are open Monday-Friday between 8am-4pm.

We are closed on weekends. Please use our after hours pickup service if you can only visit us on weekends.

Leave at 7am and you'll be home before morning scones.

PICKUP AFTER HOURS

Upon request, we can transport your trailer to Blacksmiths 2281 after hours (weeknights or weekends).

Blacksmiths is towards the southernmost boundary of Newcastle, a 65 minute drive from Hornsby.

This option should save Sydneysiders over an hour in travel time.

The trailer will be stored in a safe location.

A Felks staff member will meet you upon collection of the trailer to assist you with any enquiries or connecting the trailer for the first time.

COURIER

For those who would prefer delivery of their trailer, we can work with your courier.

Simply organise and pay for your courier and provide us with their details.

We will work with them to have your trailer delivered to your Sydney location.

We will assist the courier loading the trailer.

Our trailers are built tough, however we will still take great care to ensure the trailer arrives safely.
If you have any questions regarding how you'll pickup or transport your trailer, please use our contact page to get in touch.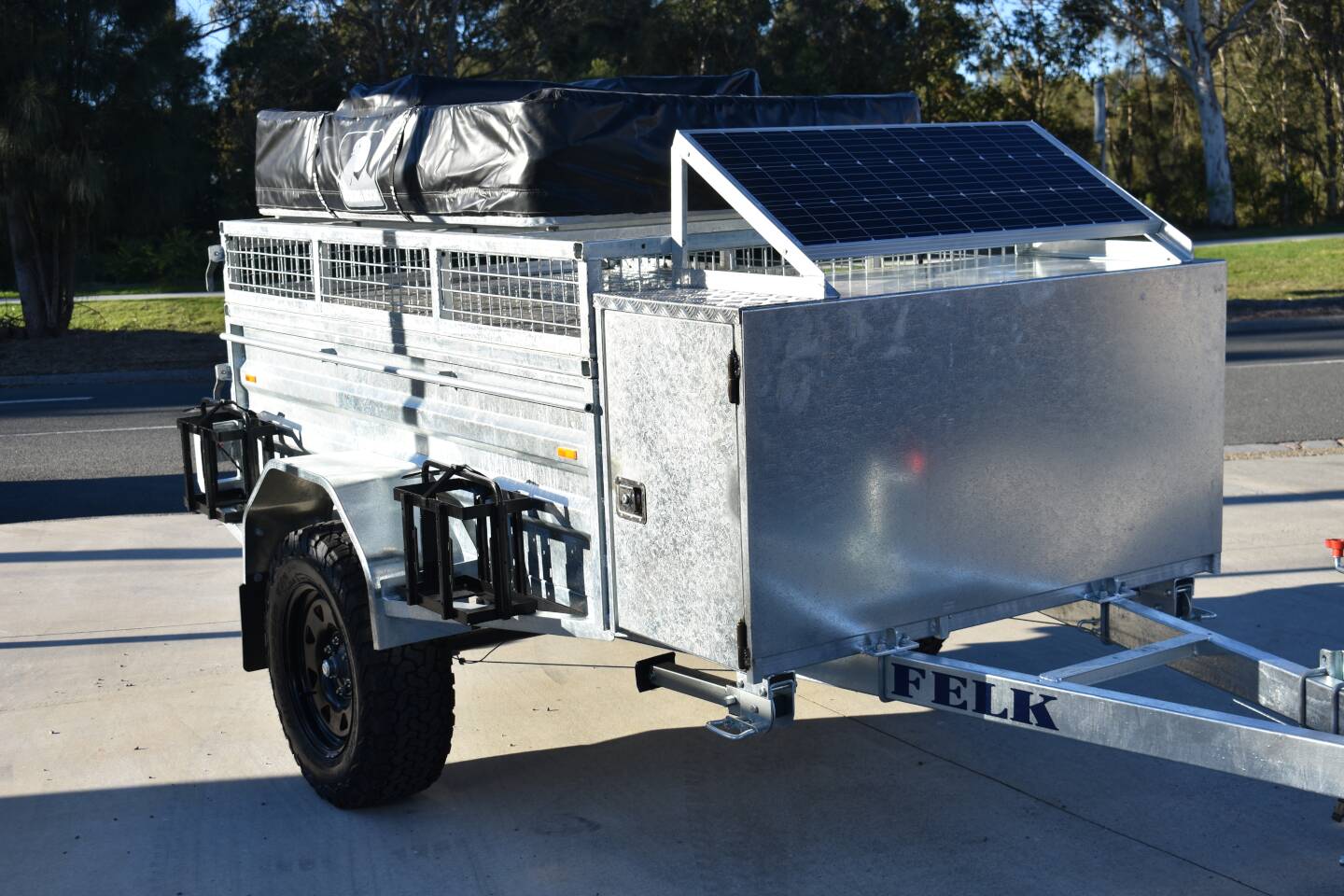 Custom specifications
When planning a prospective trailer build, it pays dividends to plan for the long term. Consider the specification you would like in the initial build, and the ones that can wait.
We help our clients plan items such as:
Maximum GVM (750kg to 4,500kg)
Drawbar length
Internal lighting
Solar panels
Off road performance (springs, suspension, tyres etc)
Hydraulic systems
Ramps
Tool boxes
Spare tyres
Recovery points
Tie down points
Brake systems
Security
Our staff member Vaughan Felk is our Design & Product Manager, as well as an engineer.
For commercial orders, Vaughan will design the prototype with 3D CAD drafting software (Solidworks) during the design process.
For clients in Sydney, we are able to host an online meeting to discuss the design with you.
We work collaboratively with engineers from other organisations.
Our trailer models
Please use our trailer page to learn more, or browse an example of our models.
We provide trailers to commercial clients throughout Sydney
Felk Engineering predominantly partners with large scale commercial and mining clients throughout Sydney. View our range of industrial trailers here.
To view an extensive list of the companies we partner with, please see our corporate page. Some examples of Sydney based companies we work with:
Australia Post
Kennards
Thiess Mining
Hitachi
NSW Planning & Environment
We are able to provide niche solutions, such as cable-pulling trailers, cone trailers for mines and even specialised boat trailers. There are plenty of examples of those throughout our website.
Is a Sydney or Newcastle based trailer manufacturer right for you?
This question really comes down to your long term goals of owning a trailer.
If you only need a trailer for the short term, you will find many budget trailer options available in Sydney.  Sydney is quite a competitive market with many imported & low-cost trailers readily available.
Felks is typically a more expensive, blue label product that is built to last for the Australian conditions!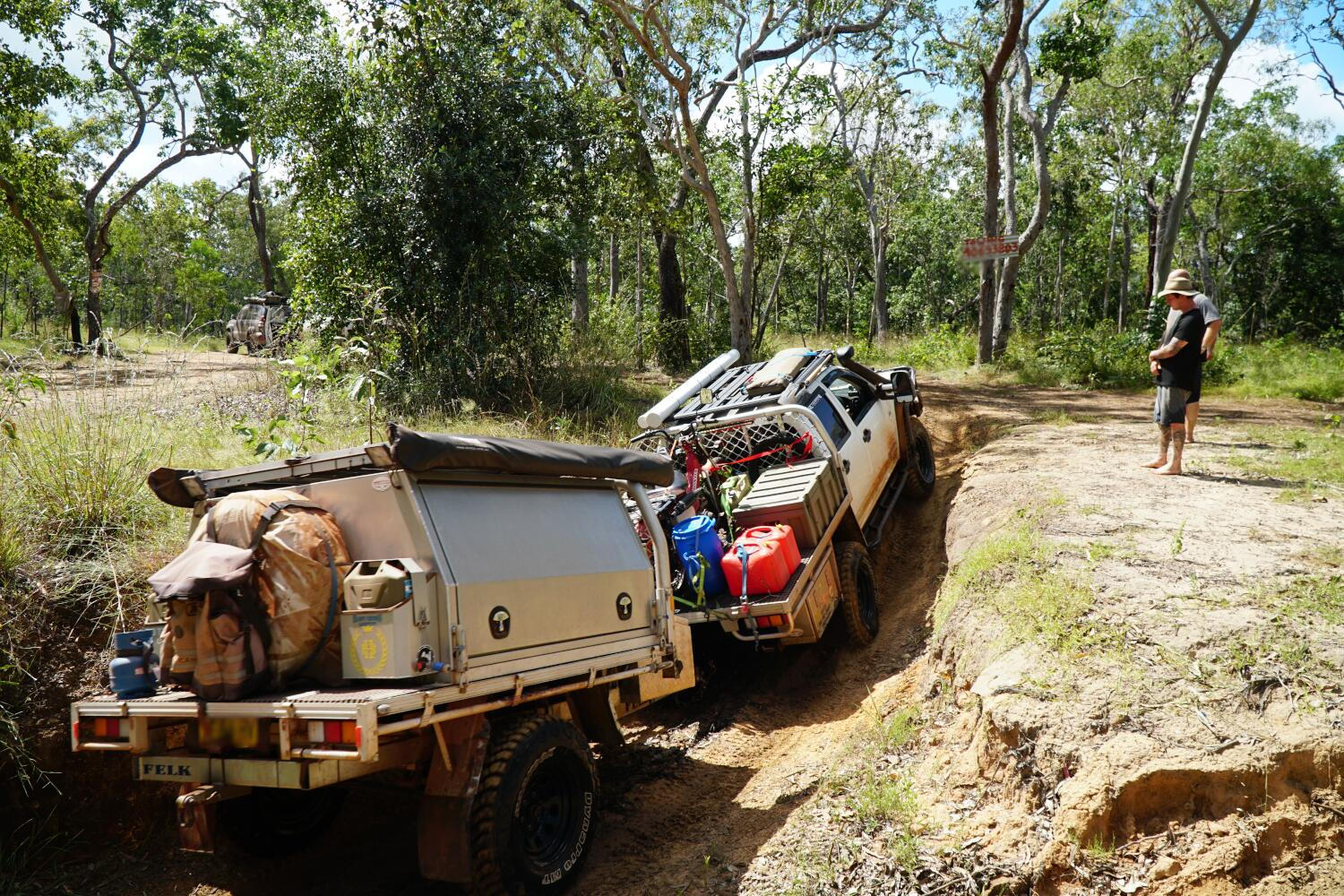 We partner with individuals all across NSW. The majority of our clients buy trailers that are thinking long term. 
Many of our clients consider the 90-minute drive to us an investment. This time spent travelling will easily be repaid in trouble-free motoring. There are FELK trailers still on the road that are going strong and now considered vintage.
Commonly, Sydneysiders purchase from us and have their trailer serviced elsewhere.
Our Sydney services
We are often engaged to to produce large quantities of:
Mining Trailers

Australian steel

Hot-dipped galvanised

Most notably we produce cone, cable, generator,  pump & waste trailer.

These are designed for ongoing, heavy duty use meeting mines specifications.

We are trusted trailer engineers & manufacturers for mining companies who ask us to design trailers for new projects.

We are capable of delivering large fleet orders.

Pricing to be discussed.

Custom Boat Trailers

Australian steel

Hot-dipped galvanised

We produce solutions for boats that are between 3.8m and 7.9m in length.

This includes single hull yachts, catamarans, jet skis, powerboats and surfcraft.

Felks are extremely specialised in this service and our most notable client would be producing large custom boat trailers (9.5 Tonne GVM) for the Australian Defence Force.

Please provide us with the model number of the vessel and we will research it online.

We are often contacted by boat distributors/resellers to provide fleets of custom boat trailers.

Pricing to be discussed as this is a custom solution.

Box Trailers

Australian steel

Hot-dipped galvanised

Our box trailers are hot-dipped galvanised and sides can vary from 360mm to 520mm.

Floor is 1.6mm thick. 2mm option for heavy duty use.

Single and dual axle models available.

We are capable of many modifications, from cages, lids, ramps, toolboxes, jerry can holders and more.
Done correctly, customising your trailer with FELK Engineers can be very rewarding and incredibly advantageous at the same time. The opportunities working with Felks are endless.
All new trailers are fully Australian Design Rules (ADR) compliant.
At the time of writing, all of our sales come with a 36 month warranty.
Ready to work with Felk Engineering Pty Ltd?
Felk staff perform their roles in a professional, proud & respectful manner. We truly value road safety.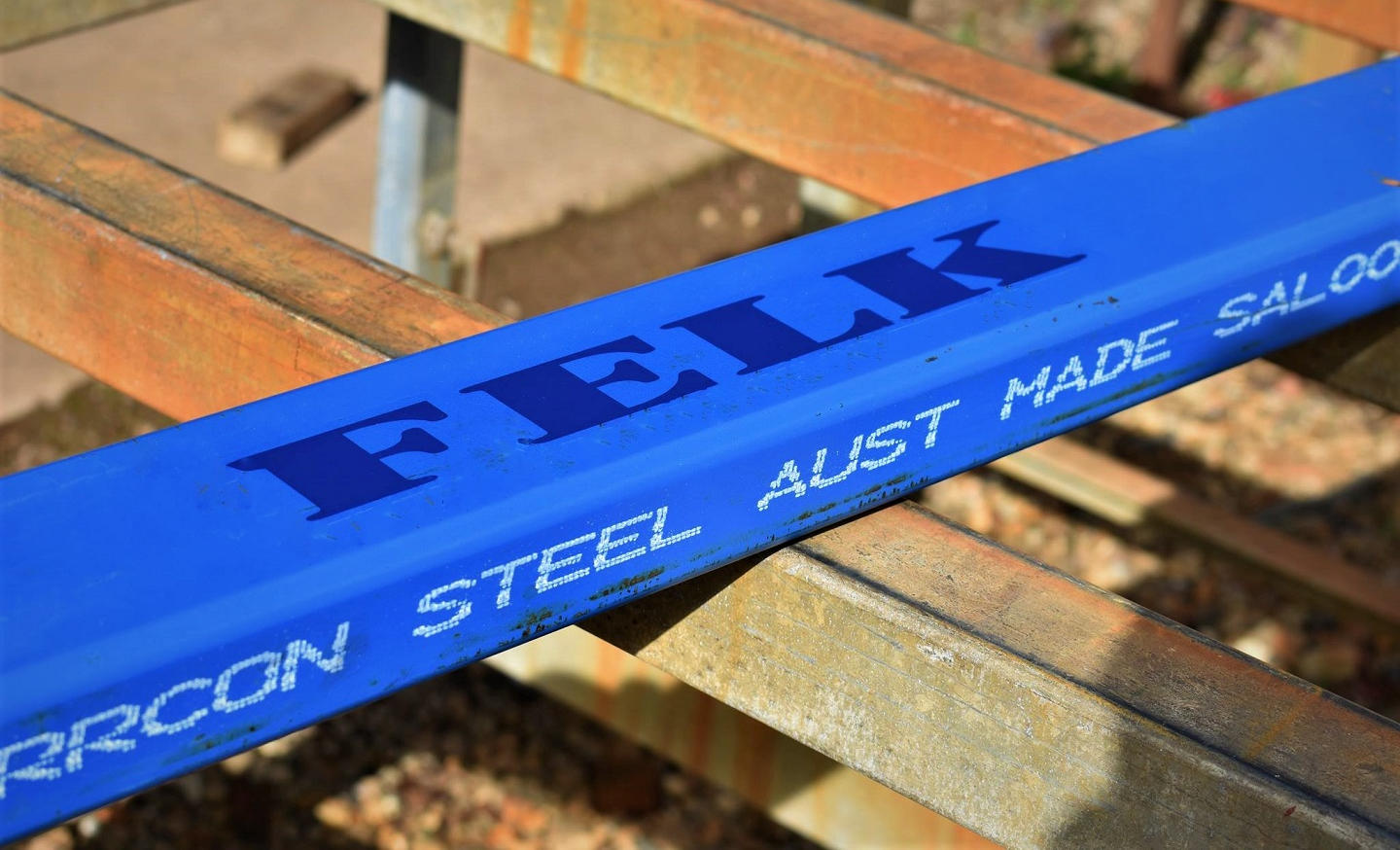 This approach has helped us develop and provide a greater opportunity to contribute to road safety throughout Australia.
We are owned and operated in NSW
We are punctual and reply to all contact enquiries
Our engineers are certified by the RMS
We provide jobs to the community
We are available by phone on (02) 4954 6955 or through our contact page.
Alternatively please browse our website, learn more about the Felk Engineering family, and how we can help you.