It's time to choose a trailer and you're in the research phase. There's a lot of manufacturers to choose from.
Comparing manufacturers is apples and oranges. Some have been in business for decades – and have a proven track record of handling the toughest problems.
Other manufacturers seemingly pop-up overnight, offering every feature possible at bargain-bin prices.
There are a small number of good manufacturers who will engineer your trailer correctly.
There are other manufacturers that will over-engineer the trailer so it's like towing a brick and others that do not engineer at all, so the trailer will fall apart on the first rough road.
Before you are fed up and decide between the first three companies you call – read on.
We're going to empower you with a handful of questions that will ensure you get the best trailer for your money.
The following checklist will inform you of what to say, what questions to ask and more importantly, have an idea if the company you're speaking to delivers professional results or is just trying to take your money.
Before you pick up the phone
There are a few things you can do before you call them.
Go to Google and type the name of the business + reviews, such as "Felk Engineering Reviews".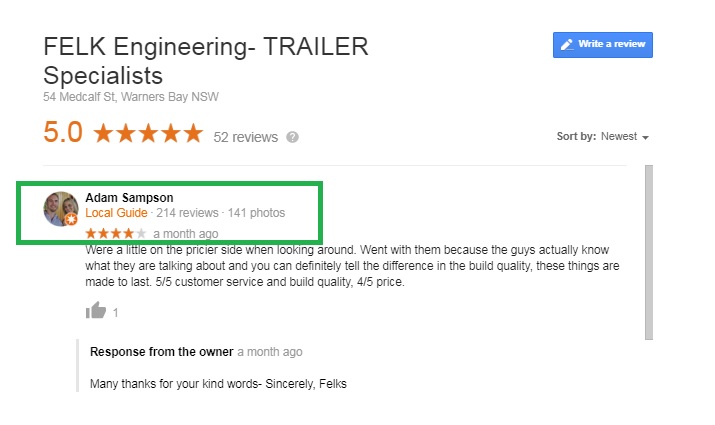 The whole purpose of this is to see if there are listings of unhappy customers and bad reviews for the manufacturer you're thinking about working with.
Of course, businesses can "pad" their reviews to some degree. Be sure to look at how many reviews they have, the age, content and any photos clients have posted.
This can give you some idea if the reviews are genuine – and also the level of engagement the business has had with its clients.
Spending a few minutes performing some basic research can save you a lot of money, stress and headaches later on down the track.
Be clear about your requirements
Make sure you know how the trailer will integrate with your requirements long term.
Saying "large enough to carry our lawnmower and kayaks" is a short term objective, and a lot of manufacturers will be able to achieve this – however, you should be getting more from the transaction by looking ahead.
You've got to think deeper and place consideration in your long term objectives, which could be
We want to maximise functionality from our trailer
We want support when required (servicing, modifications & readily available parts)
We want to travel as safely as possible
The emphasis, of course, is on the last point.
Most manufacturers can resolve your immediate priorities, however, very few can look deeper and forecast long term potential issues.
These days, there are multiple trailer companies popping up flying the "made in Australia" banner, however, they are only assembling parts manufactured and imported from China. These companies with flashy showrooms and plenty of stock fall well short of the mark, as they are not able to supply replacement parts or after-sales service.
What's more important, is to work with a professional that asks the right questions to solve your problems – but places emphasis on safety as the highest priority, not just a budget.
Questions
Let's jump straight into it
Can you describe your steel and quality assurance?
Steel grading, compliance & regulations are difficult for everyday Australians to be familiar with.
Steel forms the chassis of the trailer and the quality is paramount.
FELK Engineering has a strong focus on steel compliance, for both the health and safety of our customers, as well as utilising a supplier that is committed to better environmental, social and economic outcomes.
Buying quality steel is an expense, and some manufacturers may decide to save money by purchasing lower-grade steel which is imported.
It is important to understand the Quality Assurance testing the steel goes through – even before it arrives at our workshop. We want our customers to receive the very best product.
Felk Engineering purchases steel from InfraBuild Steel (formerly LIBERTY OneSteel), who has been a trusted national supplier for over a century. That's twice as old as Felks!
OneSteel is a member of the Australian Steel Institute (ASI) who set national standards that are publicly available.
At the mills from where our steel originates, the weld seams in tubular are inspected by a computer-controlled microscope, which detects deformities in the steel. This testing can detect minute problems (approx 0.04 of a micron – which is much smaller than a pinhead).
Once the steel arrives at FELKS, our Quality Control and WHS Manager physically inspects the steel to ensure it was not damaged from transportation.  The steel is fabricated and welded by our Engineers/Boilermakers before it is sent to the galvanisers (more on this below).
Depending on the project, the trailer would also need to pass an e-safety inspection (pink slip), blue slip, or VSCCS certification before it is permitted on Australian roads.
Felk Engineering chooses steel suppliers based on quality, not price. It is this point that reflects in our end pricing.
Questions you should probably ask
Where's your steel from?
Can you outline the quality assurance performed?
Deal breakers
"We'll get back to you"
"We use non-conforming products"
"We ship it from overseas and we're not sure if it meets Australian standards"
We hope this information can help readers maintain awareness of steel compliance and how this plays a role in a trailer's reliability.
Are your trailers hot-dip galvanised?
The hot dipped galvanising process is quite expensive. Felk Engineering engages a specialist company: Industrial Galvanisers, Australia's largest galvanising company.
Our hot dipped galvanising complies with Australian Standard AS/NZ 4680:2006.
We drill vent holes in our RHS (Rectangular Hollow Section) steel before it is soaked in a bath of molten zinc. The holes allow the galvanising liquid to permeate the internals of the steel.
Galvanising binds the zinc to the steel through metallurgic bonding to become a combined alloy.
Galvanised steel is resilient to corrosion, easier to clean and durable – resulting in a solution that will offer the maximum protection available.
On the other hand-
Powder Coating Paint is a superficial surface treatment. Exterior painting, as opposed to bathing, means that the paint cannot permeate into the steel or coat inside any hollow section.
Powder coating is only as good as its first stone chip. Just one chip will expose the surface to rust, and then rust grows like cancer under the paint.
Powder-coated trailers have served some people well. They may suit people who will only own one short term and keep it well garaged.
Overall, the difference between the two is chalk and cheese.
Questions you should probably ask
Are your trailers hot-dip galvanised?
How will exposure to the elements affect the trailer?
How long can I expect the trailer to last?
Will it survive a trip around Australia?
Deal breakers
"Powder coating is just as good as galvanising – trust me"
"You can choose what colour you want"
"You don't need galvanising"
What are your qualifications? What's your experience?
These two questions are along the same vein.
The trailer industry is challenging. Unfortunately, a lot of manufacturers have closed down.
We know this because we've purchased machinery & tools from many liquidated manufacturers, unfortunately.

Felks was opened in 1968 and are still around in 2019. During that time we've –
Identified the best suppliers
Provided solutions to heavy industries & mining sectors
300,000 hours refining processes, designs and features
Witnessed how our models perform over decades
Accepted and implemented feedback from users of our product
Our vision is to create the safest and most durable high-performance trailers available in Australia to industry, government and the general public.
Please view our corporate page to learn about the companies we've provided solutions for.
Please visit our staff page to view our qualifications.
We are a safe and trusted manufacturer in the Hunter Valley and we are here to stay.
Questions you should probably ask
Can you tell me about your business?
Have you proved yourself in Australian industries? (for mining)
What qualifications do you have?
Deal breakers
"We have no referees you can speak with"
"None of us are qualified engineers"
"We have minimal experience in that"
What's our long term relationship?
That question may sound funny, though it's important.
All manufacturers are in the business to make sales, Felks is no exception.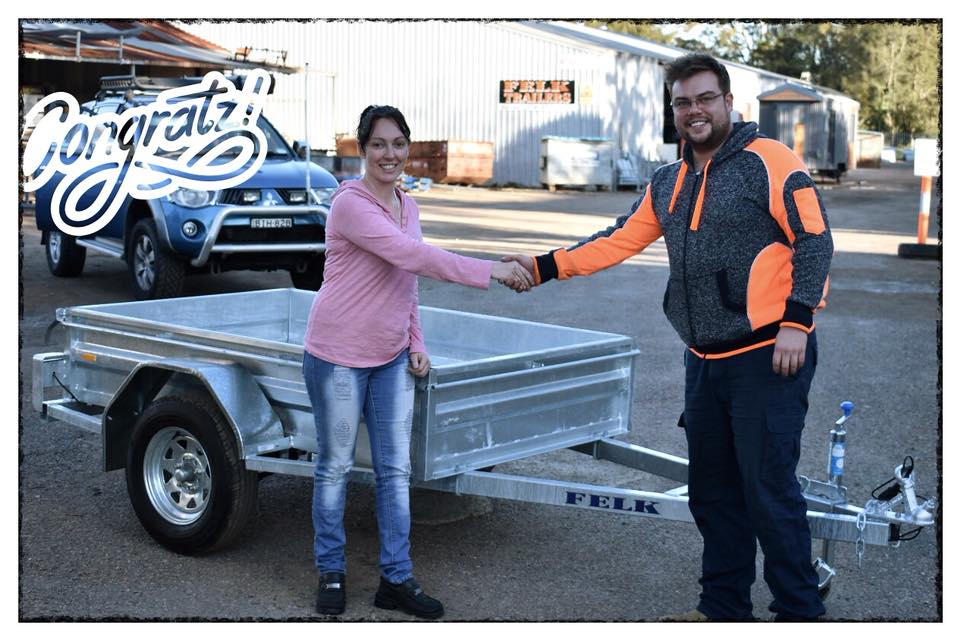 Our priority is safety. We also endeavour to provide massive value to our clients.
To safeguard our client's investment in us, we offer a 3-year warranty on all new sales.
We also provide a warranty on our service and repairs with variations. Browse our services page to learn more. Most of our servicing is completed in 3-5 business days dependent on our workload.
Over the long term, we take great care of our clients.
Our Australian technicians are available by phone to help clients troubleshoot problems. All items we post via traditional mail are sent promptly and include tracking.
FELKS invests in the local community by offering apprenticeships and jobs for Australians.
An Australian ex-policeman stated recently "Felks is not a company that wants to sell you something and then they don't want to know you".
Questions you should probably ask
What other services do you offer?
What happens if I have a problem?
What are my long term costs?
What happens if I need parts or modifications?
Deal breakers
"We do sales, not after-sales services"
"We'll call you back"
"We don't have a clear warranty"
"You can get it fixed at any fabricator"
——————————–
In this article, we have written in a manner that leverages Felks three generations in the industry. This article is not intended to discredit younger manufacturers.
This blog serves as a guide for readers to ask the right questions – to ensure you're engaging with a professional that has your long term goals in mind.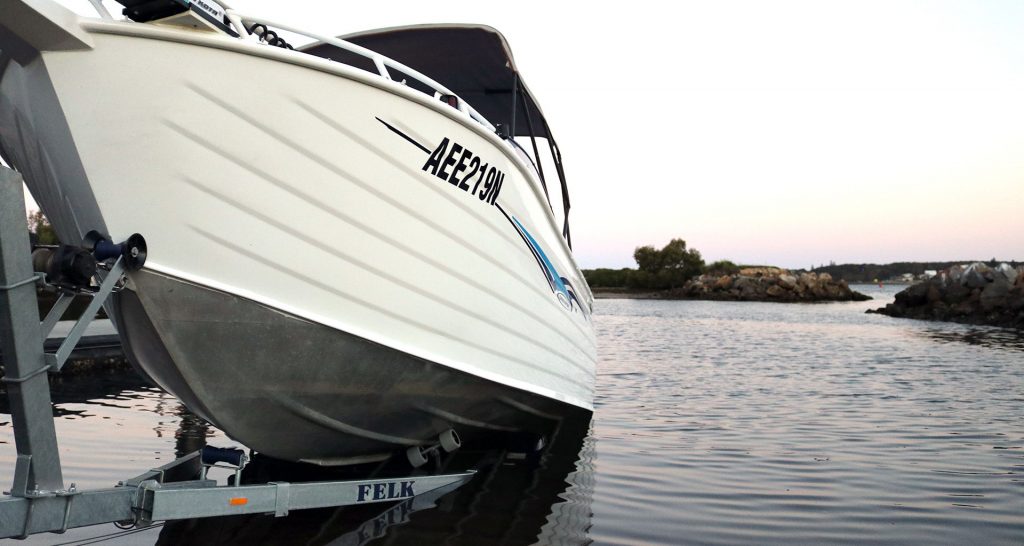 Want to partner with Felk Engineering?
Our trailers are fully ADR Compliant
We are fully licensed and insured
We offer fully custom solutions
We help clients throughout NSW and beyond
Contact us with any enquiries you may have.