In this article, we interviewed Mr Paul A, a resident of Wilton, NSW. Paul spent his working life in the police force and is an all-around gentleman and class act.
In 2018, we sold a gypsy (also known as dolly) trailer to Paul. This article shares his account travelling around Australia with it.
While we have edited the conversation below for readability, we have attempted to author this article as unbiased and truthful.
——————-
Felks: Can you tell us about the adventure you went on? We heard you took on some pretty troublesome roads.
Paul A: Mate. Some of those highways up to Ayers Rock are dreadful. We went all the way to Uluru and back again.
We were bouncing around a fair bit. I've got an Avida Longreach motorhome, which is on an Isuzu truck chassis. The roads were bouncy, and all along the roads are cattle grids, so the motorhome and trailer were constantly running over them.
It was mainly undulating rural roads, not 4WD driving treks.
Felks: For how long and where else did you go?
Paul A: We were away on that trip for a month.
We headed out west over the Hay Plains to South Australia, then up to Port Augusta, then to the Road House in Erldunda, then to Uluru and then back to Kings Canyon.
We then traversed back down to Coober Pedy, Port Augusta. Then we headed south-east to Echuca, Swan Hill and those sort of places.
We stayed at various caravan parks along the way. The trip was 6,400 kilometres in total.
Felks: Was this the first time you owned a Gypsy trailer?
Paul A: Yes.
Felks: When researching the purchase, what qualities were you after? Durability would be one of them. Were there any others?
Paul A: When I initially made my inquiries with Michael at Felk Engineering, I was looking for a little Gypsy trailer. I wanted a turntable, however, a lot of the other manufacturers don't include them.
With smaller cars, I don't think it makes too much difference. I'm only pulling a little Suzuki Jimny, you know?
However, without the turntable, your rear wheels tend to drag around.
Whereas with the turntable, the gypsy trailer will turn around in conjunction with the motorhome. Reversing is challenging in general.
Felks: What are your comments regarding the quality of construction?
Paul A: The quality is very high. It's Australian steel, galvanised, it's not going to rust. It's very well constructed.
That's probably what you probably need. You don't need welds to be snapping or breaking while you're pulling these along in remote parts of Australia, right?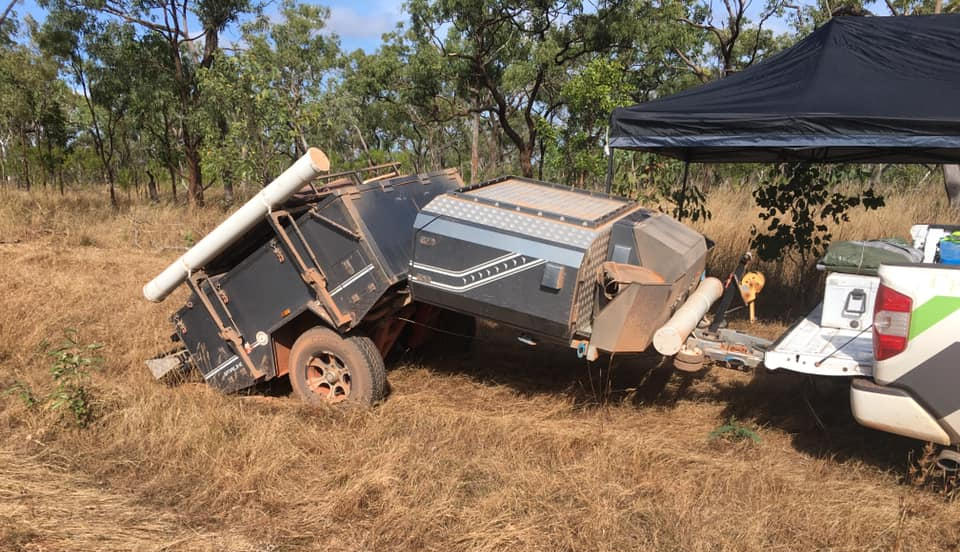 Felks: Are they the reasons why you chose to go with Felks?
Paul A: More or less.
I made enquiries down this way, some manufacturers make them for about half the price, however, they don't come with a turntable.
When you buy cheap, you get cheap results, at times.
After speaking with Michael at Felks. I knew I would be getting a top of the range product.
When you buy something expensive and you've got high quality, you tend to experience it through strength, durability and lack of problems.
Felks: How did you find operating the trailer?
Paul A: Overall, good. I've given a little bit of feedback to FELKs with that. I personally increased my tie-down points from 2 to 5, two straps on each wheel, plus one safety chain.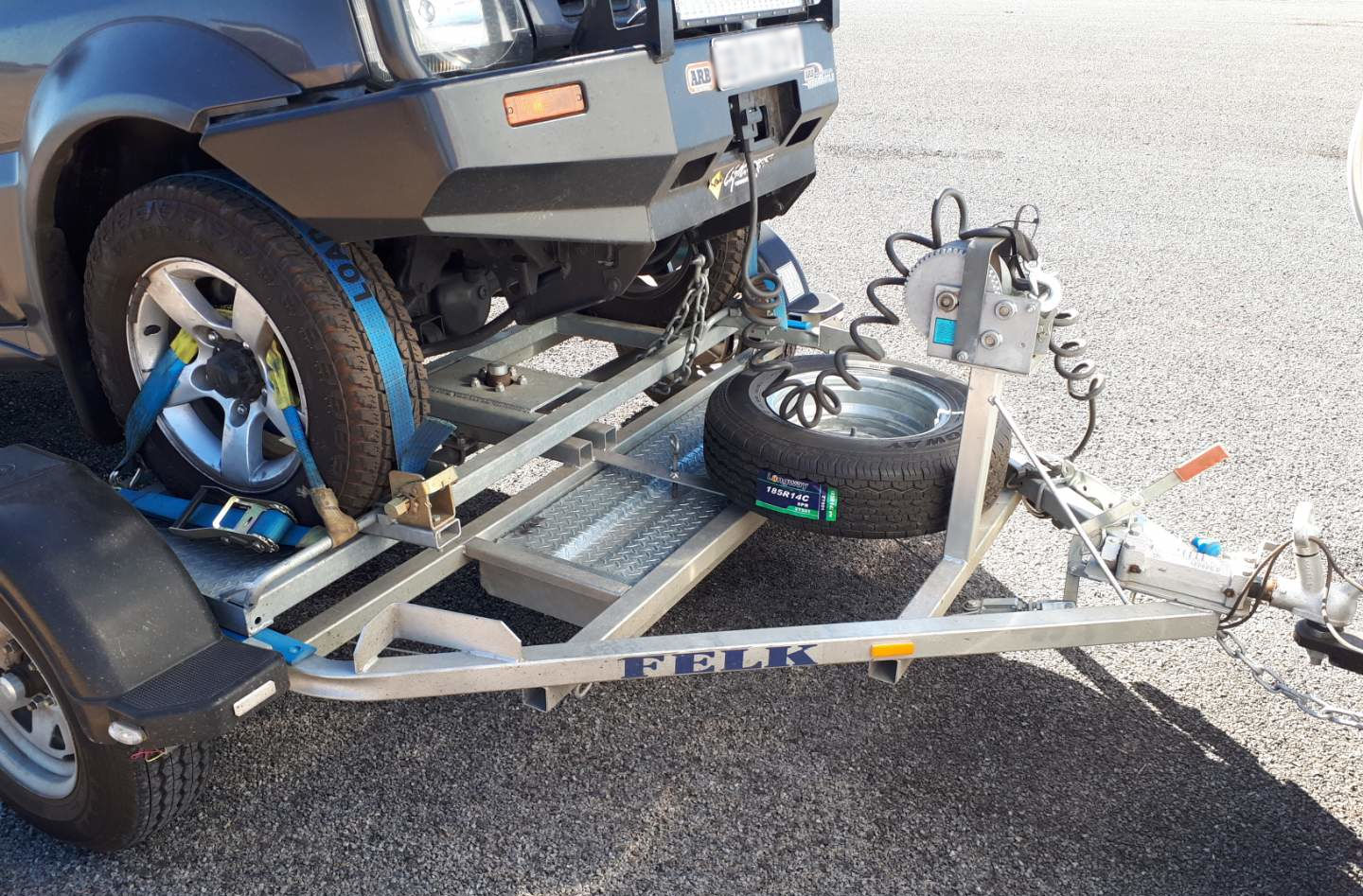 I also suggested relocating the locking pin for the ramps from the rear to the front. At certain turning angles, the turntable can impede access to the pin. This can be a problem at caravan parks when you are trying to navigate a tight area with a large motorhome.
I've mentioned this to FELKS and I believe they will take this on board.
They're only minor things, the construction of the trailer can't be criticised. It's very strong, there were no structural problems from that 6,000 kilometre trip.
This is just an enhancement I would make.
Felks: Thank you for your feedback.
Paul A sent photography of his suggestions and Felk Engineering will review and act accordingly.
Paul A: I've found FELKS to be very responsive to me. Which in turn, I've been responsive to them in feedback.
I don't want these comments to make me seem like their best mate, rather honest recognition, so other readers can see it as appropriate feedback.
Felks: Are you going on another adventure soon?
Paul A: For sure.
I've just been to Katoomba and Windsor last week. My next trip is to Dubbo and Bathurst.
Felks: What's your comment on the pricing? Did it show value for the price or did it fall short of expectations?
Paul A: The price is probably considerably higher than normal. You can buy them under half the price that I paid for the Felk one, in the range of about $2,500.
But, they don't have a turntable and usually aren't galvanised, so there's a difference.
You're looking at longevity. The lifespan of this trailer is probably 20 plus years.
I've got a powder-coated one that has served me well, though I've kept it garaged all its life.
Whereas with my FELK, I could practically leave out in the elements.
It's a fair bit of extra money for a FELK, but I want trouble-free motoring. You don't want the trailer falling apart on you.
Felks: Especially in the middle of Uluru!
Paul A: Quality-wise, I've probably got the Mercedes Benz or the Rolls Royce version of a gypsy trailer. I think from the long term perspective, that pays off.
If I knew I'd only own it for a couple of years, I might have gone with a cheaper option.
Felks: Thanks for making the trip to Warner's Bay from down south.
Paul A: Well, I stopped by Charlestown to pick up the Jimny, two birds with one stone.
Felks: Good on you. We'll do a writeup of this conversation and send it to you for sanctioning.
We appreciate the time out of your day. FELKS will look after you long term.
Felk Engineering sent Paul A a replacement LED light that failed while under warranty.
Paul A: That's what I think is a great customer relationship. It might be because I've passed on a bit of info. If somebody asks me about my trailer, I will refer them to Felk Engineering to make their own inquiries.
FELKS isn't a company that wants to sell you something and then they don't want to know you.
Felks: Thanks for sharing your story with us Paul, be seeing you.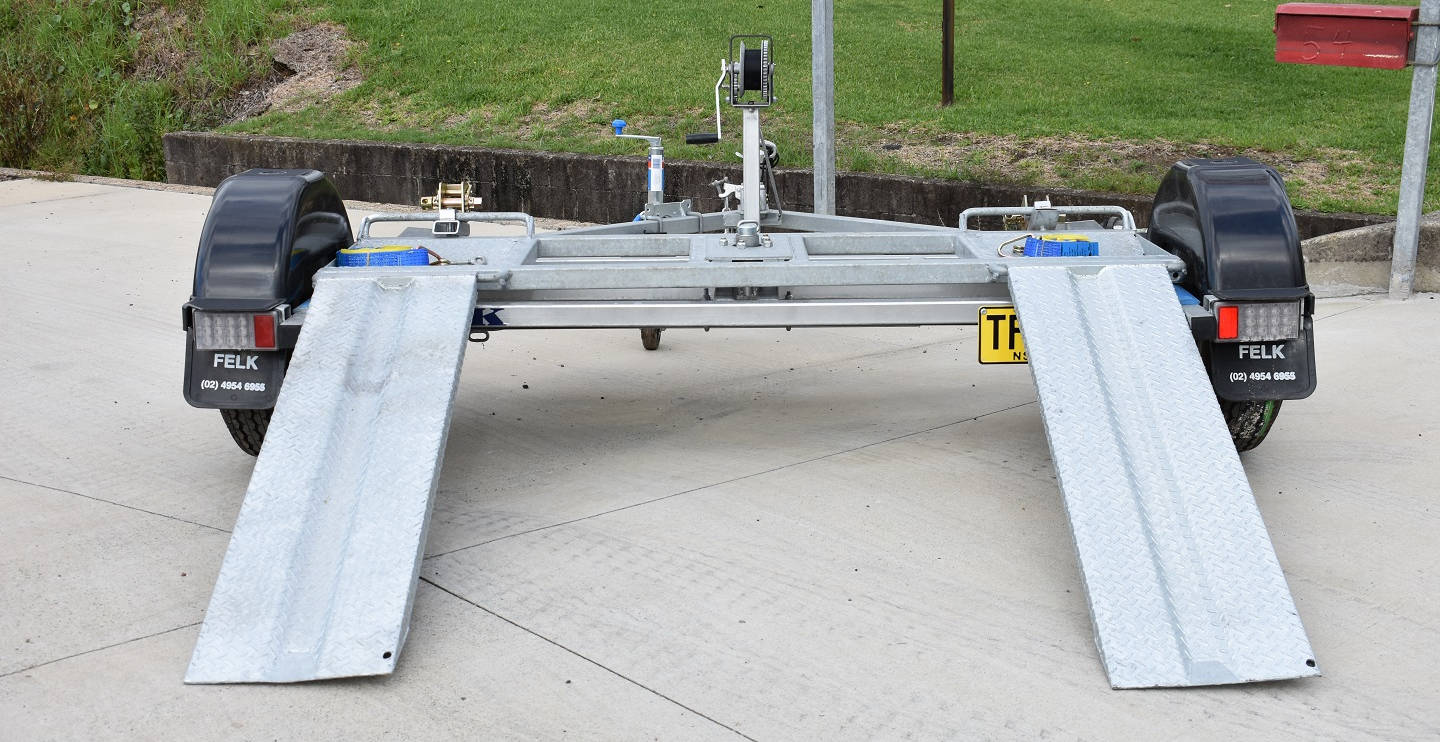 Ready to partner with Felk Engineering?
We hope this article has been an enjoyable read and an insight into the motorhome travelling that is possible with a FELK Gyspy/Dolly Trailer.
We appreciate the feedback from all our clients.
We are proud to continually refine our designs to deliver the safest, reliable and high performing trailers available to the Australian public.