To register a trailer in NSW requires an annual e-safety inspection, commonly referred to as a pink slip.
To register a trailer that has fallen out of registration for more than 3 months, or non-road worthy for other reasons, it is likely a Blue Slip will be required.
We are accredited with Roads and Maritime Services to conduct these annual roadworthy inspections. We have two e-safety inspectors on staff, and our work is 100% compliant and current with RMS standards.
Pink Slip - Annual E-Safety Inspection
If you would like FELK to perform an E-Safety inspection (pink slip), simply visit our Warners Bay premises during operating hours (Monday-Friday 8-3:30pm). Please phone before you come to ensure one of our inspectors is on-site.
Our engineers will thoroughly check the trailer to ensure it is compliant and in a roadworthy condition.
If the trailer is compliant, our staff will certify the results on the RMS online system, which allows the owner to re-register the trailer.
If the trailer does not pass our inspection we will highlight the problems to the client. in a report. These are most commonly chassis rust, worn bearings, and issues with the crossmembers and lights. FELK Engineering can make the required repairs to bring the trailer up to standard, or provide recommendations on how to fix them.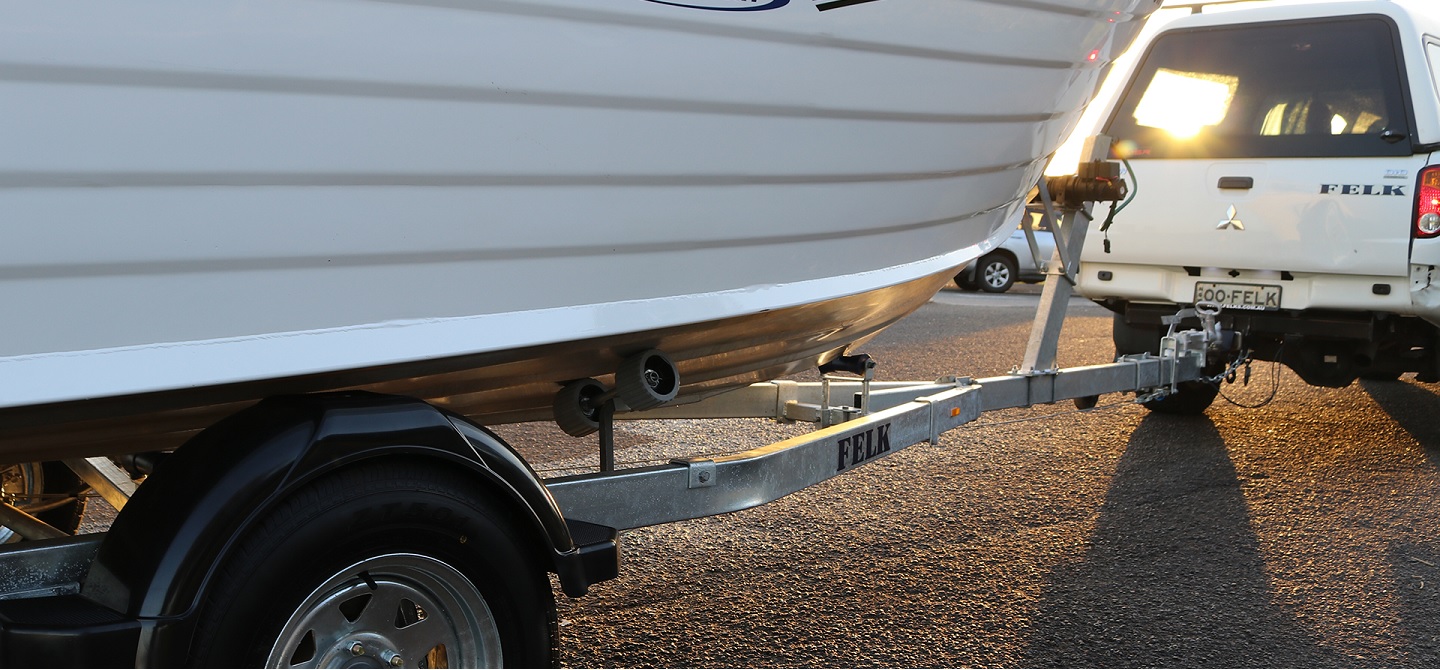 Pricing for Pink Slip - Annual E-Safety Inspections
Unbraked trailers (under 750 GVM): $21
Braked trailers (over 750 GVM): $32
Trailers Requiring Repairs
If the trailer requires repairs or spare parts we will provide an itemised quote for parts and labour. We want our clients are aware of their costs and options so they can decide how to proceed.
If repairs are authorised and FELK discovers any additional maintenance issues (not originally visible at the time of inspection), the customer will be advised and another quote provided. No additional work will be performed without customer authority.
Trailers Out of Registration for Less than 3 Months
For trailers that have been out of rego for under three months, the process is the same as the Pink Slip – Annual E-safety Inspections listed above.
Trailers Out of Registration for More than 3 Months
If a trailer has been out of registration for more than 3 months, an Authorised Unregistered Vehicle Inspection Report (commonly referred to as a blue slip) is required.
Blue slips may also be required for a trailer that has been defected or for when a trailer is transferred interstate.
We offer blue slipping on our premesis. Rhys Felk is AUVIS licensed.