Blue Slip – Authorised Unregistered Vehicle Inspections
Felk Engineering Pty Ltd perform blue slips for trailers, caravans and horse floats under 4.5-tonne GVM. Trailers over 4.5 tonne GVM are classed as a heavy vehicle, and would require a brown slip, which is not something offered by FELK.
We currently have two licensed certifiers of Blue slips onsite. We estimate that we perform close to 300 blue slip inspections per year.pairs and parts are necessary.
Blue Slips Are Required for Trailers that are:
Are out of registration for over three months
Trailers defected by law enforcement
Trailers brought in from interstate to NSW
Trailers imported
The purpose of the inspection is to determine what problems would cause the trailer to fail ADR compliance, and then recommend the works that would enable the trailer to be brought up to registration standards.
In our experience, we see trailers that could have passed their pink slip, however, the owner has let the registration expire.
What happens if a trailer fails the Blue Slip inspection? 
If a trailer fails the inspection, we will contact the client to explain the reasons, and offer a solution on how to resolve it.
FELK can provide a quote on the repairs. No work will be performed without customer consent. The customer is also welcome to have their trailer repaired elsewhere.
If you would like FELK to perform the repairs, the trailer is left with us and we'll notify you once it's all completed and ready to go.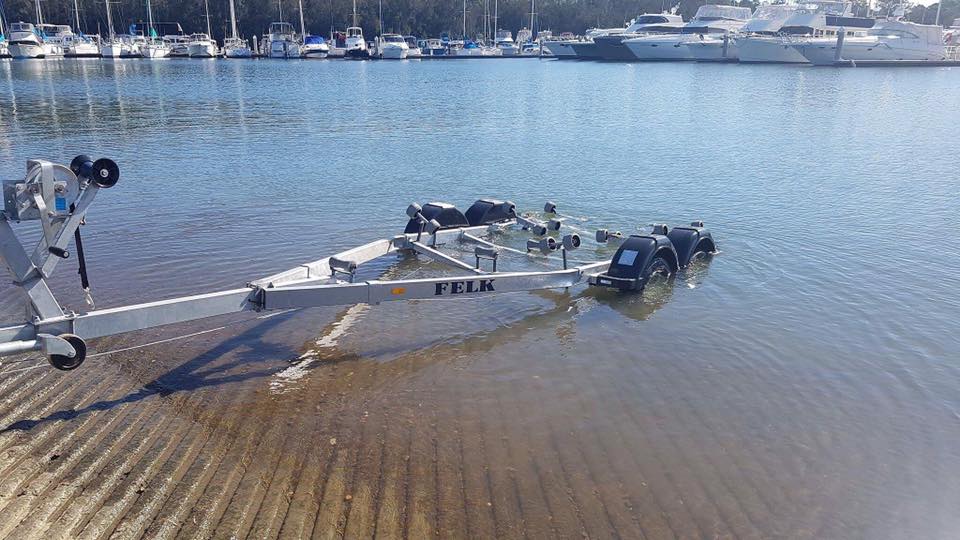 What Is Checked During A Trailer Blue Slip Inspection?
Everything according to RMS & ADR standards will be performed. We pay particular attention to the condition of the:
Coupling
Safety chains
Structural integrity
Tyres
Bearings
Mudguards
Lights