FELK Tandem Trailers
FELK Engineering has been manufacturing high-performance tandem trailers for the life of the company.
The word tandem refers to a trailer with two axles and four wheels. Second axles are used to induce greater stability, so typically speaking, a tandem trailer will have a greater carrying capacity than a single-axle trailer.
As such, tandem trailers are suitable for those with larger payload requirements. Our tandem trailers come in 2t, 3t, 3.5t and 4.5t GVM variations.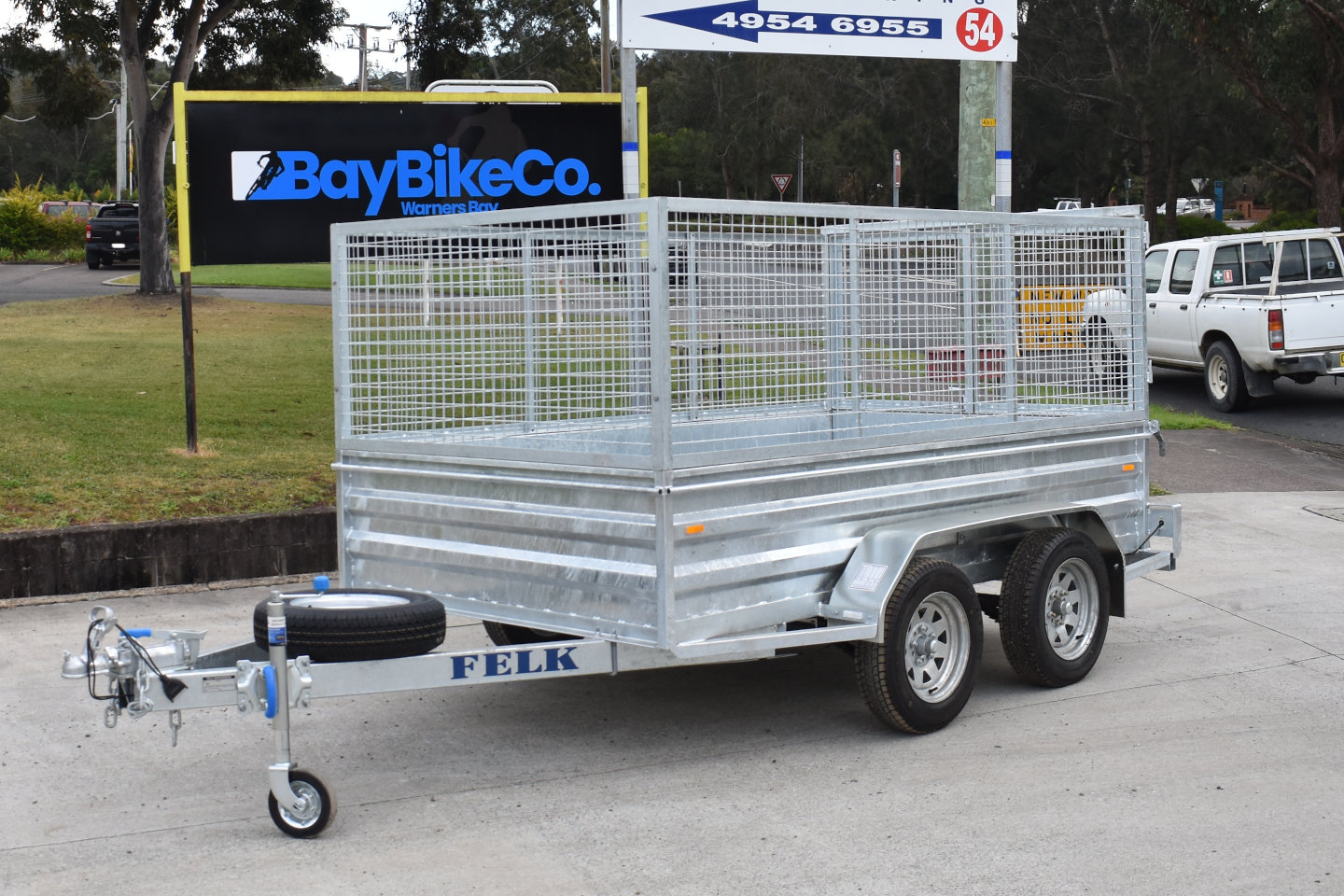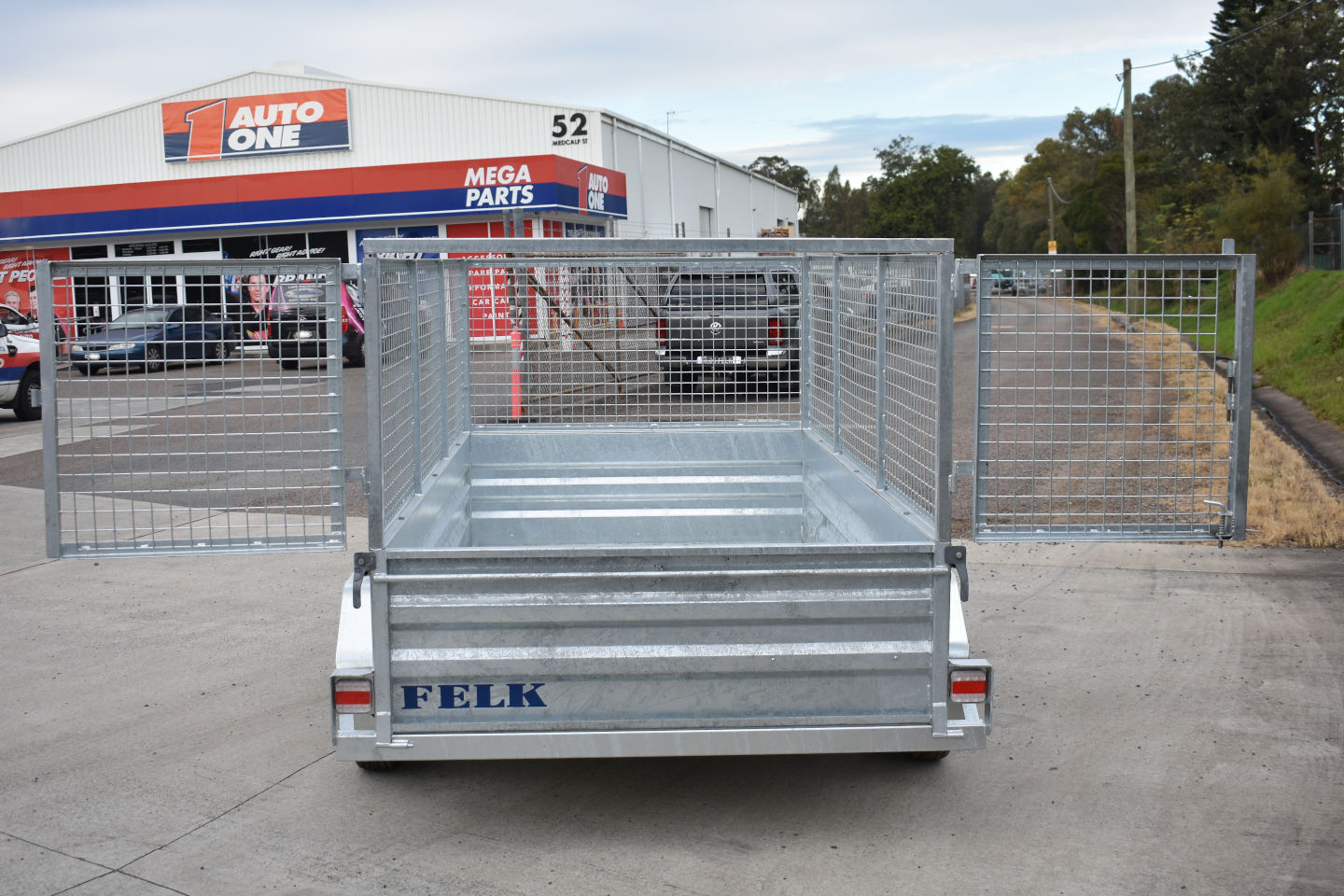 Deciding between a large single axle and a tandem trailer
We often receive the question I'm on the fence, should I get a larger single axle or a tandem trailer?
The answer to this depends on your individual preferences. We will try to provide you with unbiased information below:
Both single trailers and tandem can be the same length (i.e. a 7×5 tandem with a 1500mm drawbar is the same length as a 7 x 5 single with a 1500mm drawbar)
Single axle trailers are easier to push around when not connected to the tow vehicle since they only have two wheels
Tandem axle trailers can distribute weight over four wheels, which can improve the sense of stability when driving
Tandem axle trailers may be better-served for heavy-industry use over the long term
4 tyres on the road may increase grip and stopping-power
Tandem Trailer Features
Designed and manufactured in our Warners Bay Factory
Designed by Australian engineers for Australian Roads
Electric brakes
Highly modular
Design refined over our 50+ years
1.6mm flooring
3 year warranty (back to base)
Protected lights
Built to RMS specifications
Our trailers are a professional, blue label Australian product. For this reason, they are not the cheapest, but they are probably the best.
Tandem Box Trailer Pricing
On mobile phones, please slide to the right to view the entire table below –
This is a sample list of the RMS Certified trailers that we sell, however we do have many other combinations. Please feel free to make an enquiry for other sizes or combinations.
| | | | | | | |
| --- | --- | --- | --- | --- | --- | --- |
| BX85 2T | 8′ x 5′ |  360 | Mech Disc | 380 | 2000 | $4,403 |
| BX85H 2T | 8′ x 5′ |  520 | Mech Disc | 400 | 2000 | $4,791 |
| BX95H 2T | 9′ x 5′ |  520 | Mech Disc | 600 | 2000 | $5,191 |
| BX106 2T | 10′ x 6′ | 360 | Mech Disc | 500 | 2000 | $5,629 |
FELK is an Expert Manufacturer of Tandem Trailers
Box trailers have been a core product of our business for decades.
The most important considerations are the engineering of the chassis and the quality of the final build
Your safety on the road is our highest priority, as well as the functionality of the trailer. This is why we invest in the best materials, qualified engineers and provide follow-up support.
FELK is suitable to consider for those looking for a long-term asset, and to do the job right, the first time.