The term off-roading means different things to different people. Let's briefly define the terminology we will use throughout this article.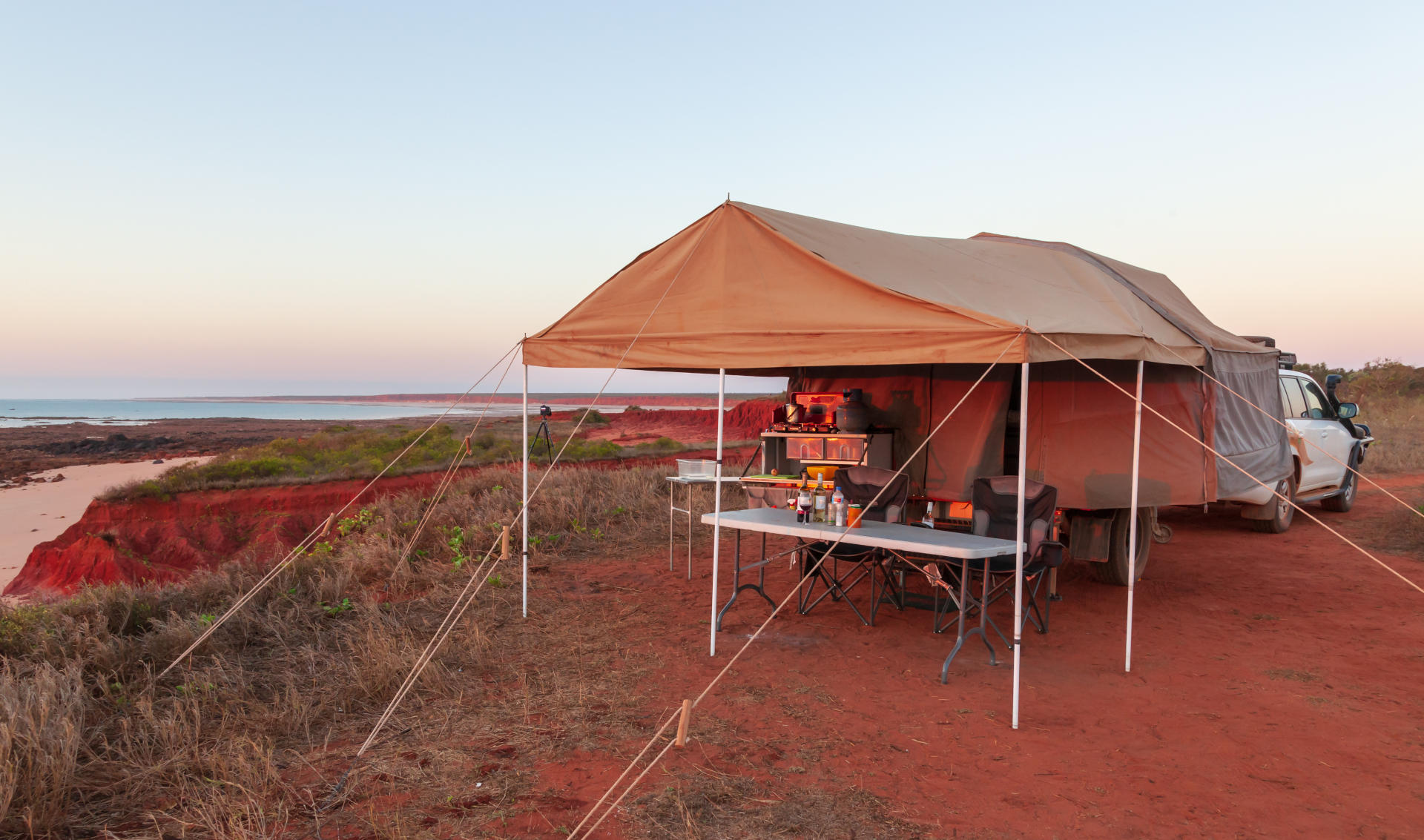 The term moderate off-roading would refer to driving on registered roads that are more precarious than typical roads.
Felk Engineering trailers are capable of moderate off-roading using our default setup (i.e. no upgrades to parts required).
Examples of moderate off-roading would be:
Rural roads
Undulating dirt roads
Long distance driving on unsealed roads
Driving on sand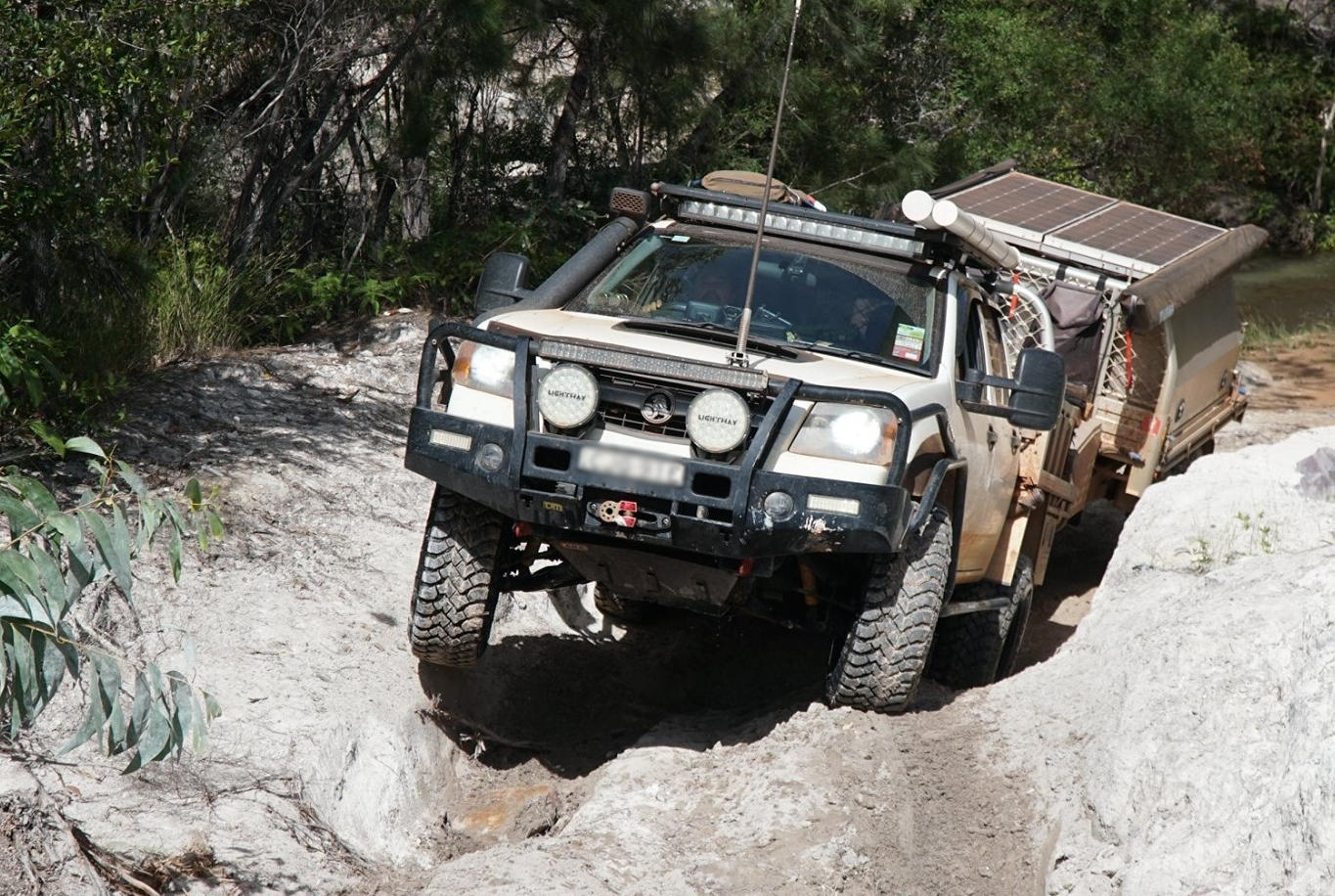 The term serious off-roading would refer to driving on unregistered roads that are very challenging for vehicles to pass through. Examples of serious off-roading would be:
Four-wheel drive specific terrain (i.e. Cape York)
Traversing creeks and rivers
Unforgiving terrain
Depending on the type of off-roading you do, this will determine what parts of your trailer we would recommend upgrading.
What parts to upgrade for serious off-roading
Firstly, we are going to assume you already have a trailer with a strong foundation. Ideally, a very strong chassis and hot-dipped galvanised steel (to make the trailer resilient to the weather).
Overall, the parts we would firstly look at upgrading for off-road adventures would be:
The thickness of the chassis rails & drawbar
Increase wheel size
Increase axle strength
Upgrade suspension
Upgrade coupling
Adding recovery points (usually added to the rear or sides)
Understanding how parts change GVM
The Gross Vehicle Mass (GVM) of a vehicle is comprised of the weight of the trailer and the maximum payload it is capable of carrying. Visit our GVM upgrades page for further information.
For example, if a trailer is rated to 1400kg GVM and the trailer weight is 500kg, then you could carry a 900kg load on that trailer.
If you had the same trailer undergo an off-road modification, it will affect the TARE weight of the trailer (weight of the empty trailer) by the addition of heavier duty parts, effectively reducing the trailers load capacity.
Heavy-duty upgrades for serious off-roading will make the trailer stronger and possibly capable of an increased GVM. If a higher GVM is required in order to increase the carrying capacity (payload), the trailer will require a VSCCS Certification to update your GVM with the RMS.
Felk Engineering offers both a GVM upgrade and VSCCS service in-house.
If it can go wrong, it will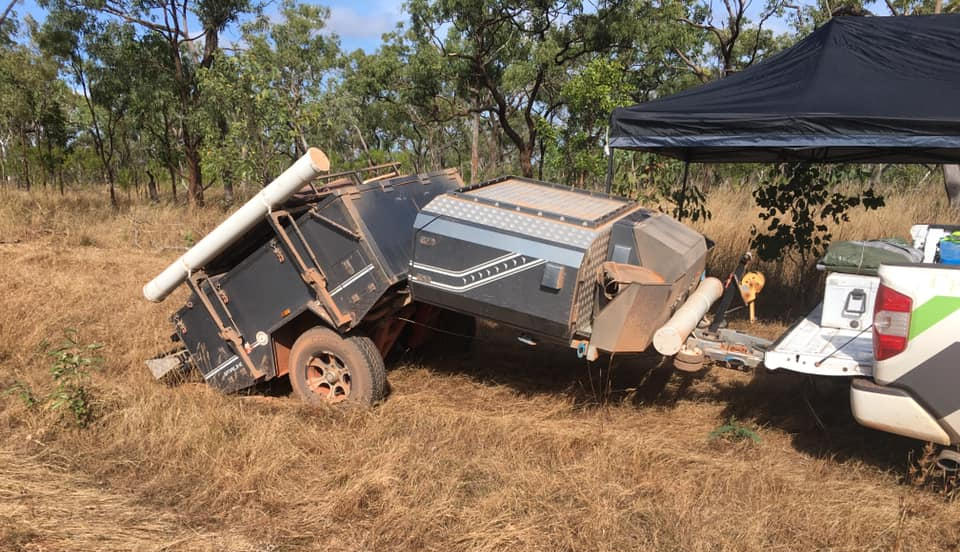 Travelling on rough terrain pushes a huge amount of force through a trailer and its various components. The most common damage is likely to be
Snapped springs
Bent axles
Bent or snapped chassis
Damaged payload (ie boat or camper)
Broken couplings etc
How FELK Engineering accommodate for off-roading
Having first-hand experience witnessing what harsh Australian conditions can do to a trailer, we engineer our solutions accordingly. Our trailers are built extremely tough, and are most likely the strongest trailers available to the Australian public.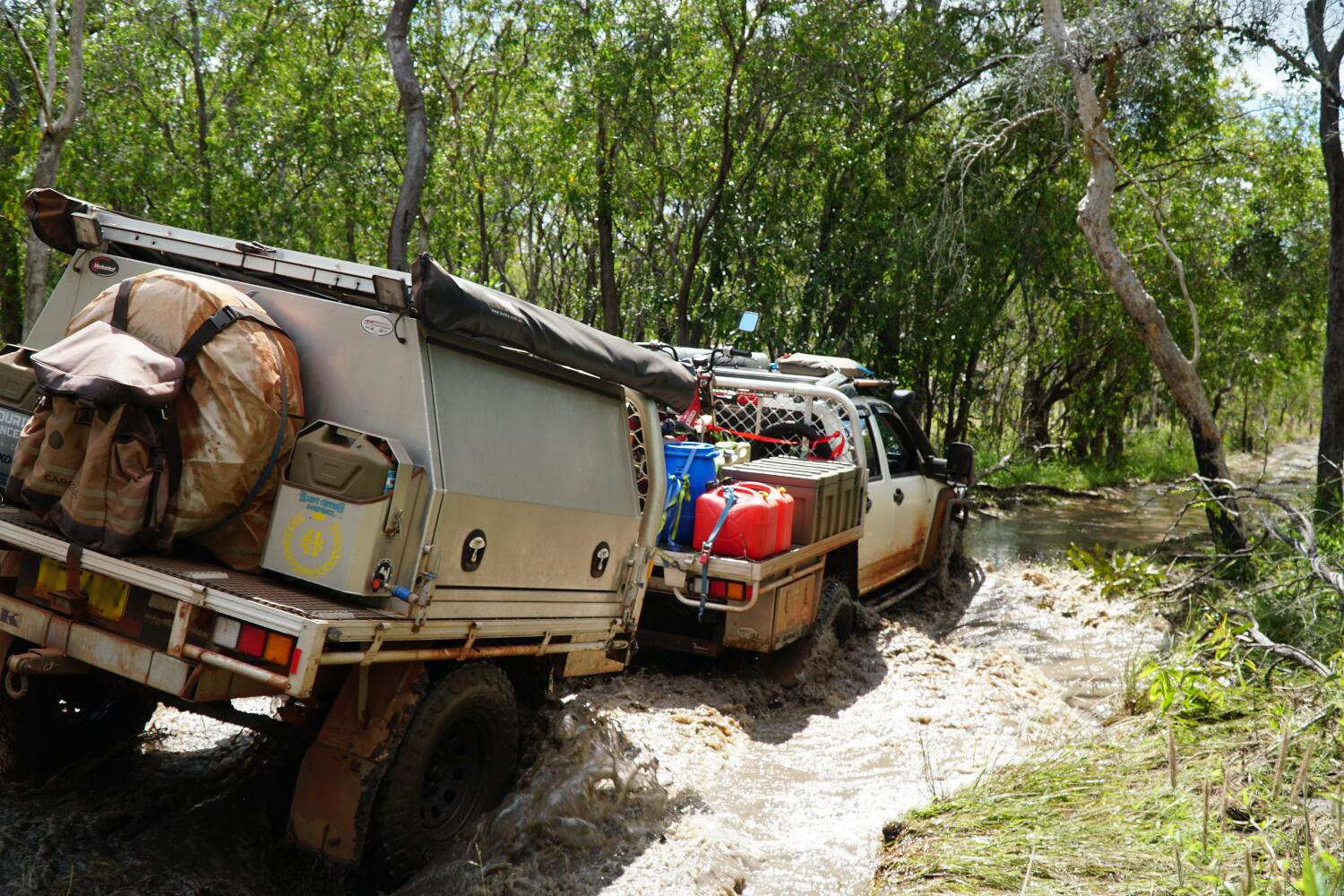 With that said, for clients doing any form of off-roading, we will always have a discussion about their intentions and requirements and design the trailer accordingly. Communication is key.
We try to imagine ourselves in our client's shoes. Our clients may be towing our trailers in a remote location, so it's in our interest to ensure they are not stranded with a trailer with broken parts.
Felks have helped clients in all walks of life with their offroad adventures, assisting clients rig their trailers to take on some very exciting remote trips, such as:
Cape York
Tasmania
Uluru
The Canning Stock Route
When to get your trailer serviced
We would recommend that people have their trailer serviced at six-month intervals.
If you're planning a long trip, we suggest getting the trailer serviced just before you depart.
Make sure you take the time to plan your trip accordingly and plan to service the trailer well in advance, just in case there is a lead time for parts or repairs.
Want Felks to modify your setup for offroading?
We modify both FELK and non-felk trailers
We offer comprehensive services, from modifications to safety checks
We have over 50 years experience
We offer upfront and honest advice
Contact us here or read more on our modifications page.