In this blog, we interviewed Mr Brendan S, a resident of Newcastle, NSW. Brendan works in Aircraft Maintenance here in the Hunter.
In 2019, we sold a FELK Camper Trailer to Brendan. This blog shares his account conquering Cape York, one of Australia's toughest 4wd tracks.
The article has been sent to Brendan for his approval, we have strived to write from a position of truth, not bias.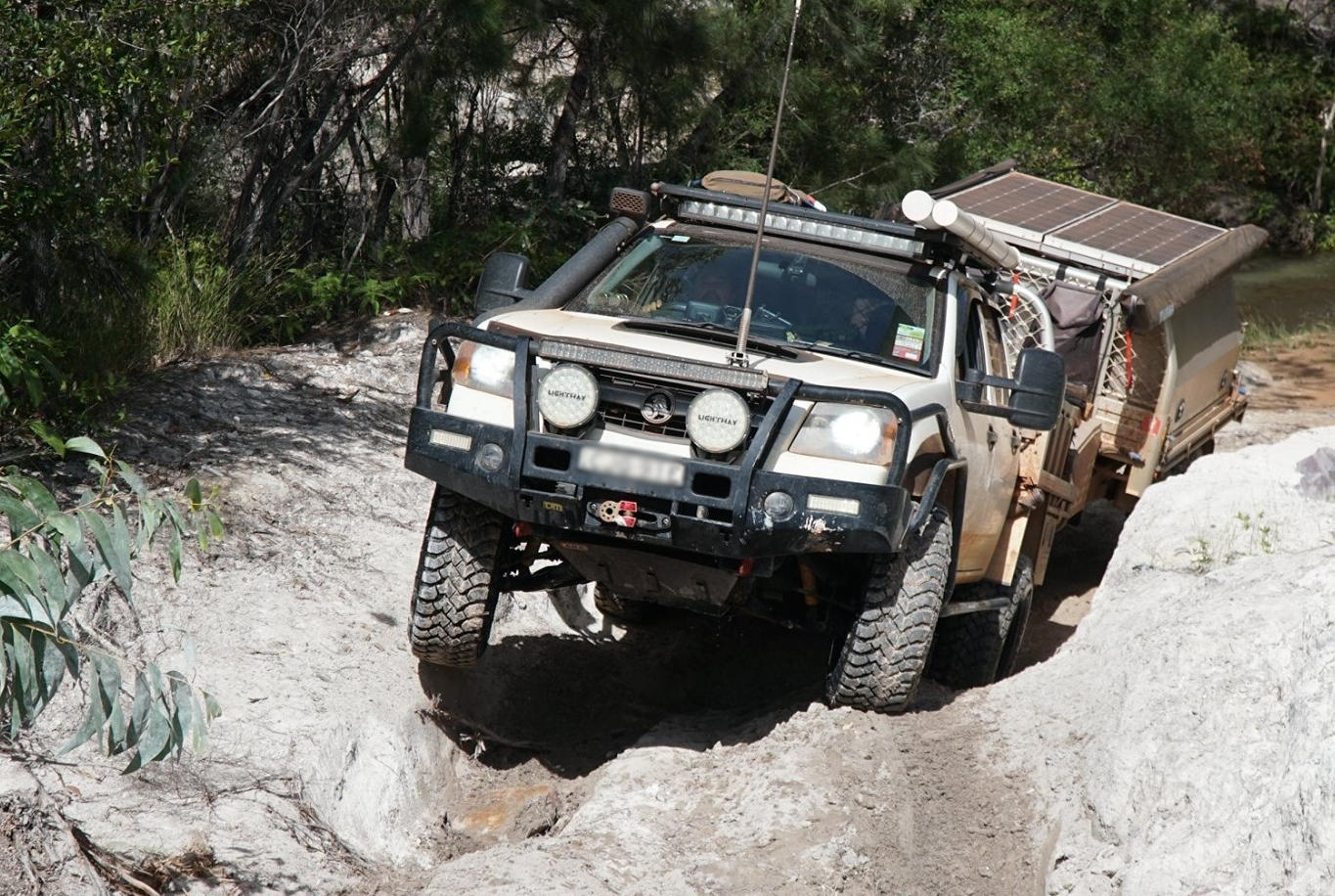 ————-
Felks: What made you contact us?
Brendan: I have a lift-off canopy on the back of the ute, and I just wanted extra room, bit better weight carrying, and everything like that.
I had an idea of what I wanted, I went around, asking around for quotes.
I dropped into FELK, because they're pretty close to me, and I've heard really good things about them. They were really helpful, helped me out with any questions or queries. Felks said what they can and can't do, which was really good.
I wanted to stick with a single axle trailer, as well as increase my carrying capacity (1,400kg). I asked other manufacturers and they said "No. We can't do that. What you want to carry with a single axle, you're going to have to go double." However, the team at FELK were said, "No. Can do that. Easy."
I ended up getting exactly what I wanted from FELKS.
Felks: So, what's this big adventure you went on?
Brendan: Cape York, mate. I've been planning this trip for years.
I bought the camper trailer, I fitted water and the canopy.
In true fashion, my mate rings me and says "Hey, is it cool if we load a postie-motorbike on on the setup?". Sure, why not.
We departed from Newcastle. The FELK Trailer towed really well out of the gate. It followed my car like a dream, handling highway speed and everything.
Fuel economy bumped up about 4.5 liters / 100km. So my 2010 Holden Colorado SC was averaging about 14.5 liters / 100km.
We finally arrived at Cape York several days later, with danger and honour awaiting us.
Felks: What tracks did you conquer at Cape York?
Brendan: This was my first time 4WDing whilst towing a camper trailer, so it was new to me.
The main track as the Old Telegraph Track (OTT).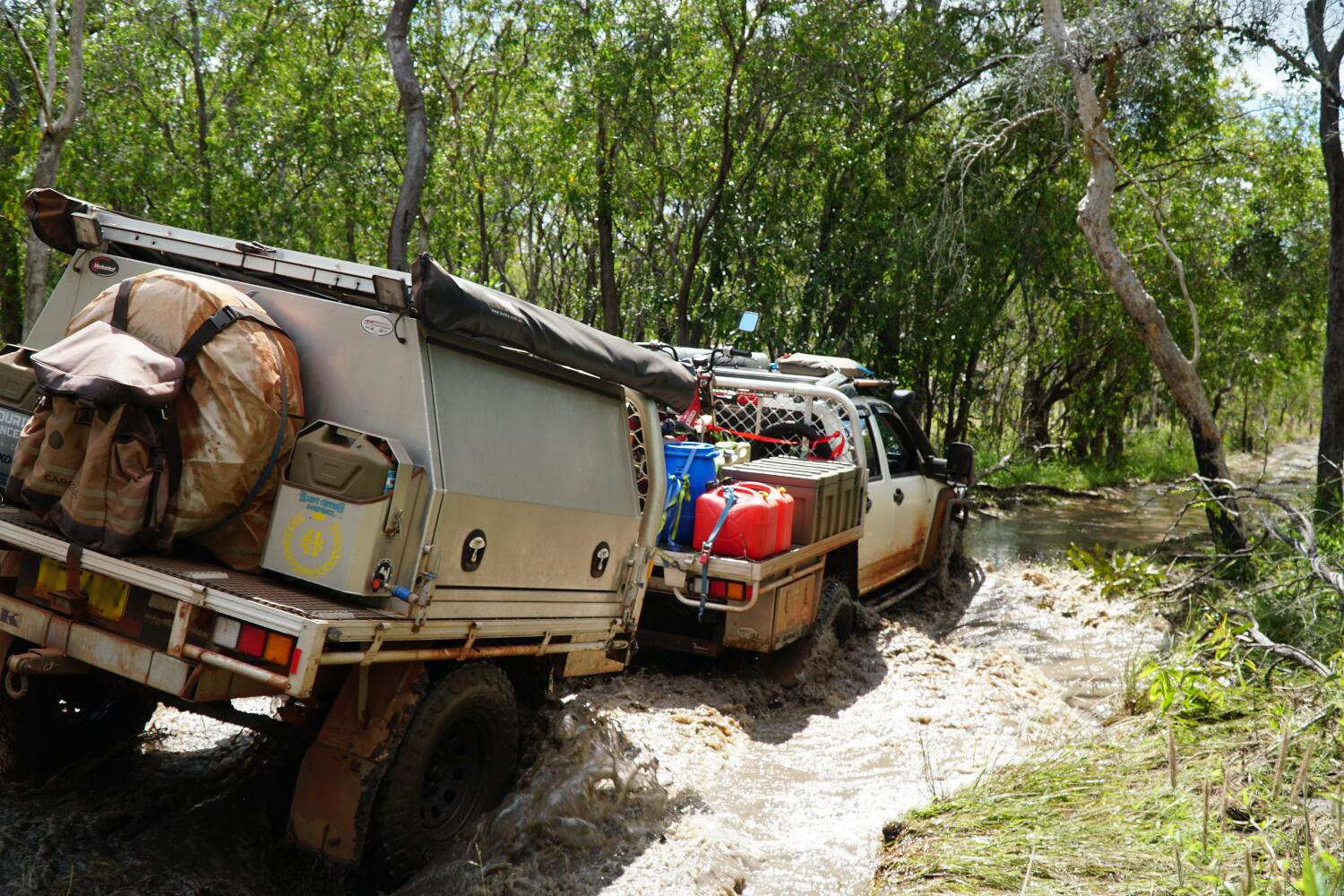 We also tackled the Bloomfield track, which wasn't as hard as I initially thought. Just a couple of small creek crossings. It was just really steep in certain sections, and quite gravelly. Though it was good to see how my setup handled the gravel.
My camper trailer had the same rims, tires and wheel track as my vehicle, so it followed me through mud, sand, no matter what, it just kept tracking along nicely.
Felks: Did you get into any trouble?
Brendan: Fortunately not.
I had FELKS install a recovery hitch onto the back of the trailer. I ended up using it, just not for recovery purposes.
At Nolan's Brook, which is a pretty steep river crossing, over a meter tall. I didn't really want to test my luck. I separated my vehicle from the trailer and cross the river with my car. Then a friend winched my trailer down and dragged it through the water.
I had a chuckle when I saw my trailer floating in the river.
Felks: How long were you away for?
Brendan: I was away for six weeks.
I save my leave and do big holidays. I'm planning a trip around Australia (and taking the camper).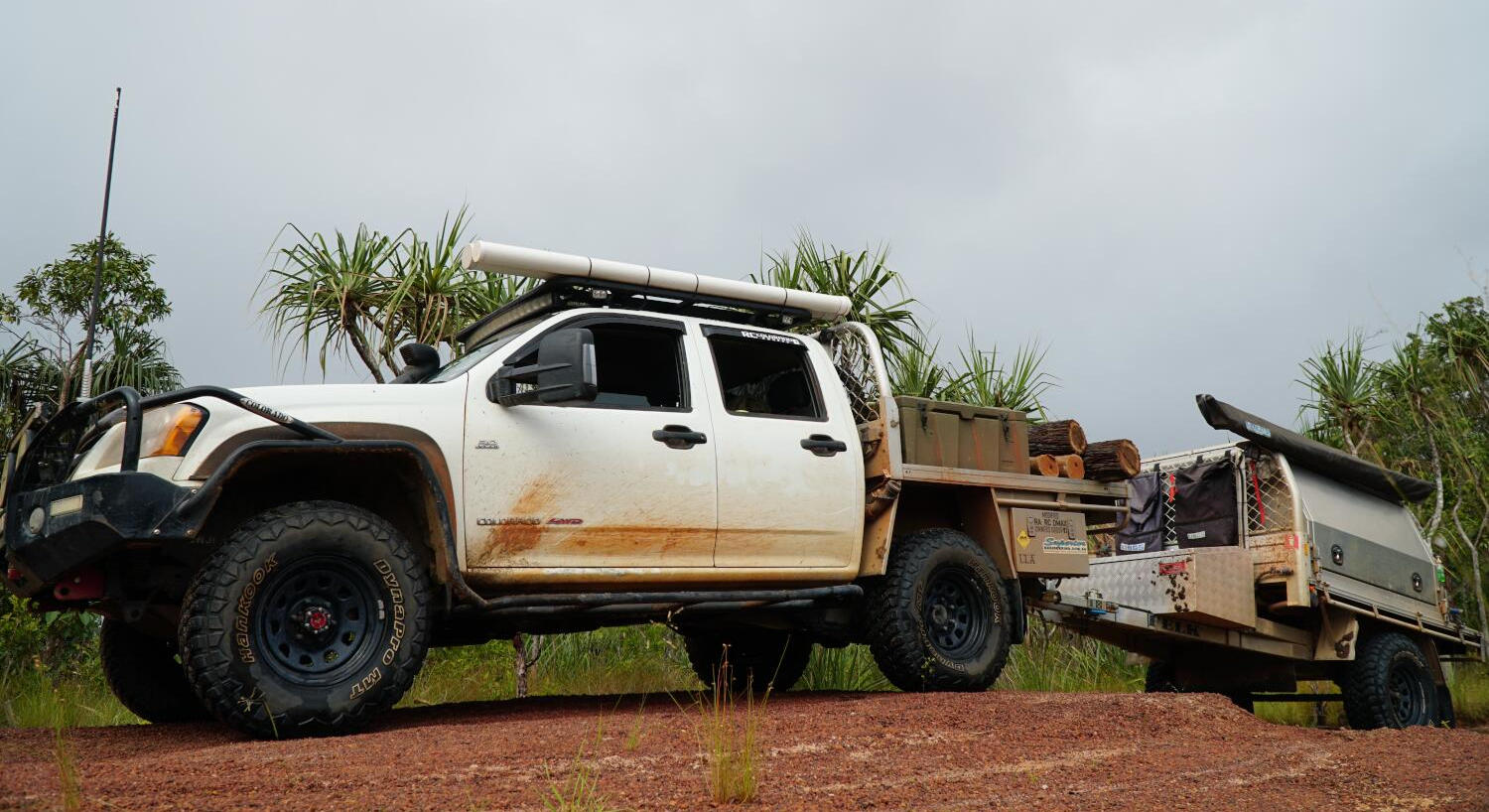 Felks: Another client just went to Uluru and back again, so I'm sure you'll make it back. If you could change anything on the trailer, what would it be?
Brendan: Nothing, really. Basically, what I asked for is what I got.
I just wanted FELKS to build the frame, install the brakes and wiring.
I like the way they designed the frame. It wasn't something that I asked for, but how they designed it was really good. It's built in sections.
If I damage, let's say the drawbar, I don't have to completely strip down and rebuild the whole trailer. I can get the drawbar changed separately. Which was actually a pretty last addition that I never really thought of.
I got the same wheels and same offset tires to align with my car. I didn't want special jerry cans or water holders.
I supplied FELKS with the wheels, tires, hitch and jockey wheel, because I wanted to be specific.
I added a toolbox on the front end, as well as a water tank underneath. That's pretty much it.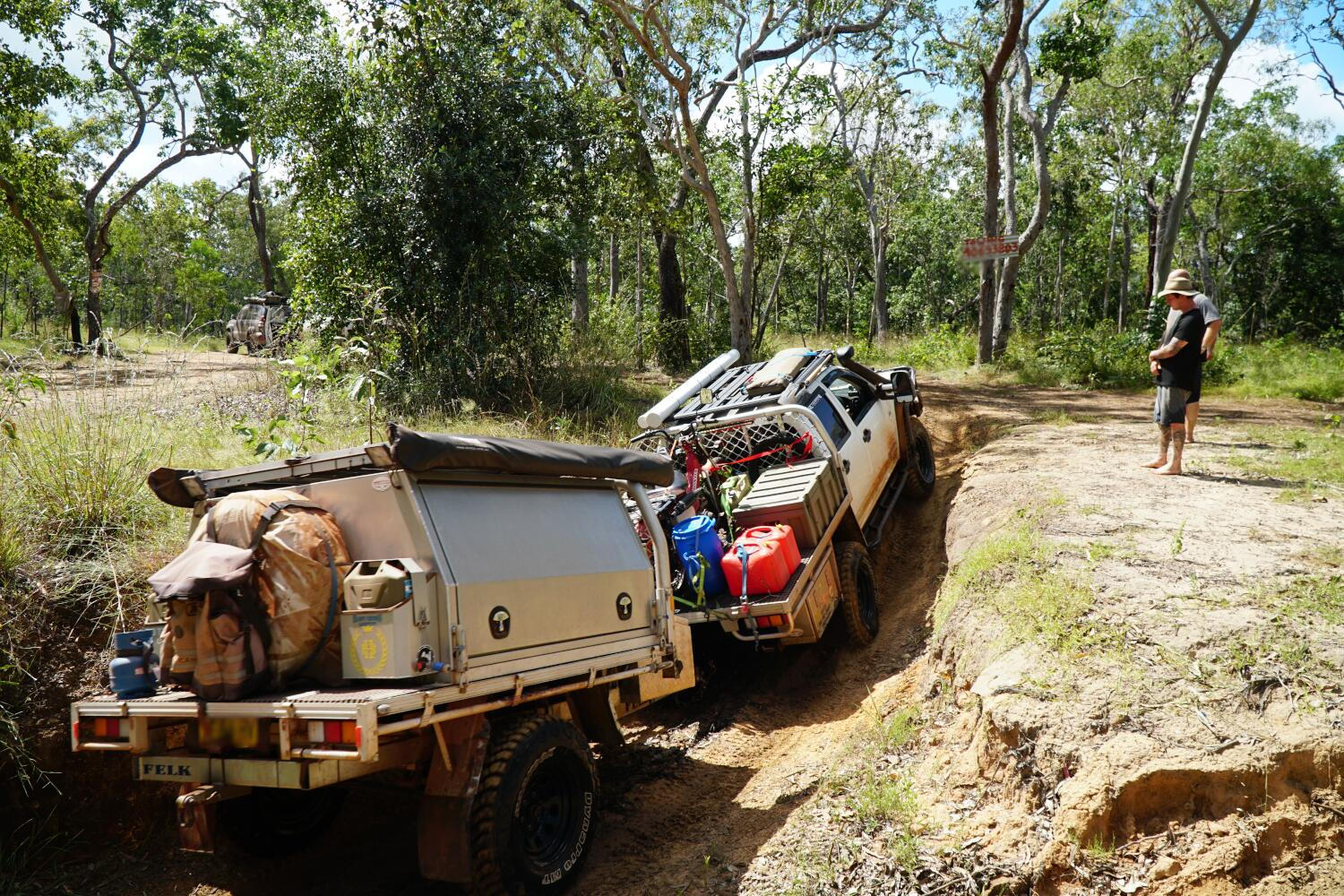 Felks: How did you find reversing the camper trailer?
Brendan: Reversing is actually a lot easier than I thought. I've got a 1,800mm drawbar which is longer than standard, and helps a lot.
I requested a longer drawbar because I knew I would be fitting a toolbox.
Also, I believe a longer drawbar can help when going down very steep terrain and reduce the pressure between the drawbar and the chassis.
Felks: Did your purchase show value for money? Did it fall short of expectations?
Brendan: The FELK quote wasn't the cheapest, or the most expensive.
It was a little higher than I was originally thinking, but considering the quality of the build, the support I received, it was definitely worth it.
I don't regret buying it whatsoever.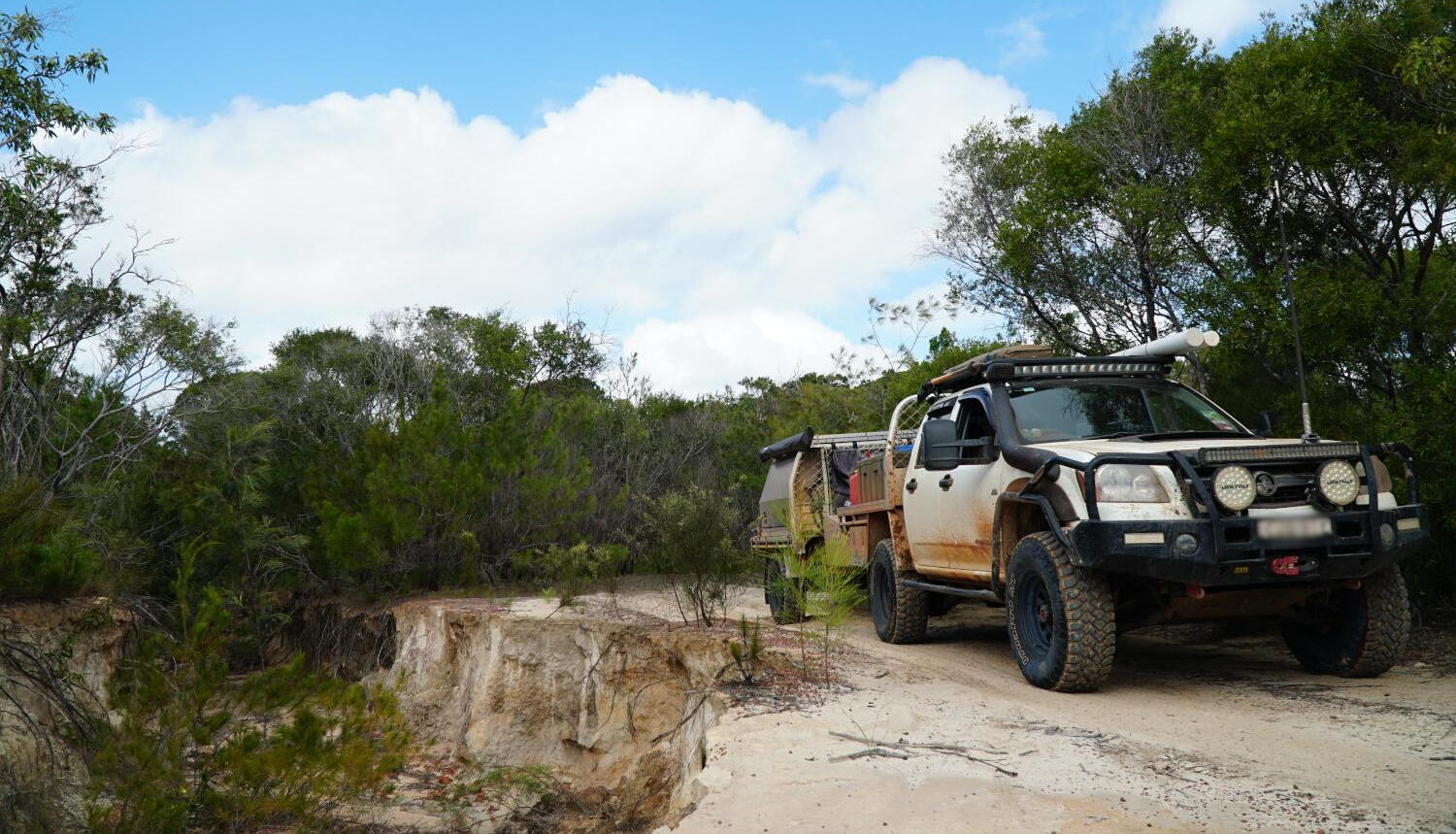 Felks: What advice would you have for others looking at a camper trailer now that you've been through the entire process?
Brendan: Figure out what you're really going to end up doing and plan accordingly. Identify how much you're going to carry, what GVM you need – and if that works with your tow vehicle. Work your way from there.
If I was just doing one trip, I might have bought a second hand trailer, but that's not something I care about. I want to tour around Australia on long stints and know it's not going to snap in half.
Like a lot of projects, it can go over budget, so add some fat at the beginning.
Choosing a trailer with the right build quality, from the right company, is key.
Felks: Where's next on the bucket list?
Brendan: I'm probably going to hit up Victoria High Country. It's about as tough as Cape York, a few sections where you'll be scraping pasts trees or getting wet.
After that, it's probably Tassie or cut straight across to Broome, and head south from there. Go around Perth, back along the Great Ocean road and back again.
It's surprising what you learn when you actually do start going out into these areas. It's graded roads, but they're always corrugated. You quickly learn if something's going to fail over those.
The first car I went around Australia was in a mate's 105 Series Landcruiser, and there was that many corrugations that things like his cigarette socket fell out. His head unit fell to bits. Both of his indicator lights on the front fell out of the housing. It just shakes everything apart, and if something's going to fail, you'll find out.
Felks: Any final thoughts or comments?
Brendan: You know the best part about FELKS? I walk in and the staff know me by name. I have no issues talking to any one of them. They're really good guys. They're cool Novocastrians that want to do the right thing by the locals.
They want to help you out and do a good job, it seems they're really happy to work there. You can always tell when people are prideful by their attitude and general morale, and the feeling you get when you walk in. It's really good.
---
We really appreciate the kind word from Brendan.
We really do try and go over and above, as a family business, we understand that we succeed through other's experiences with us.
If you'd like to work with us, get in touch on (02) 4954 6955 or email us through our contact page.