FELK Generator Trailers
Generator trailers are a trailer designed specifically to transport a power generator. These are predominantly used on mining sites however can also be used with agriculture, large scale constructed, medical centers and for any other site that may require mobile power.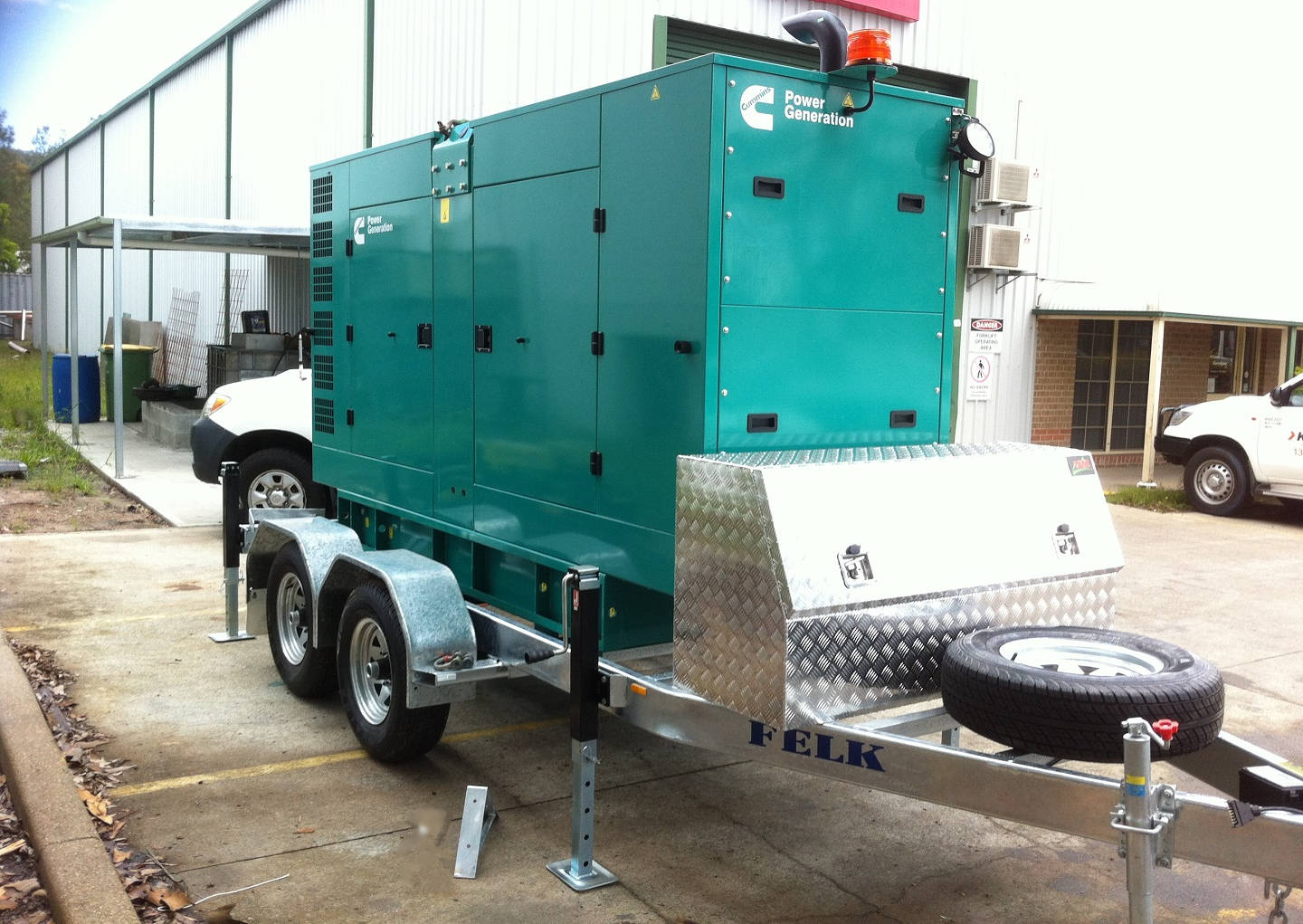 Generators are quite heavy and difficult to maneuver on their own, so a dedicated trailer is a perfect solution to maximise mobility. FELK Engineering has a range of trailers for an array of GVM ratings and ensure the trailer is suited to the individual generator.
We have GVM ratings available from 750kg and up, with 4,500kg being our largest option.
We understand that our clients will research the particular generator model to suit their requirements. Once that is completed, we ask the client to send the specifications to us.
With the specifications, we will design the trailer so the generator can be perfectly fitted (usually bolted down & balance point established for the axle). If our client has any special requirements (i.e. heat displacement or modifications) we are happy to accommodate those.
Please note, it is up to the client to mount the generator. This is not a service offered by FELK.