FELK Gas Cylinder Trailer
Felk Engineering manufactures a trailer that is provisioned to carry gas cylinders/bottles, which are predominantly used by airports and gas companies to transport payloads throughout their sites.
Gas bottle trailers are a custom version of our traditional box trailers and are available in a range of floor sizes and GVM ratings from 750kg to 4,500kg. The most common GVM for a gas bottle trailer is 1,400kg GVM.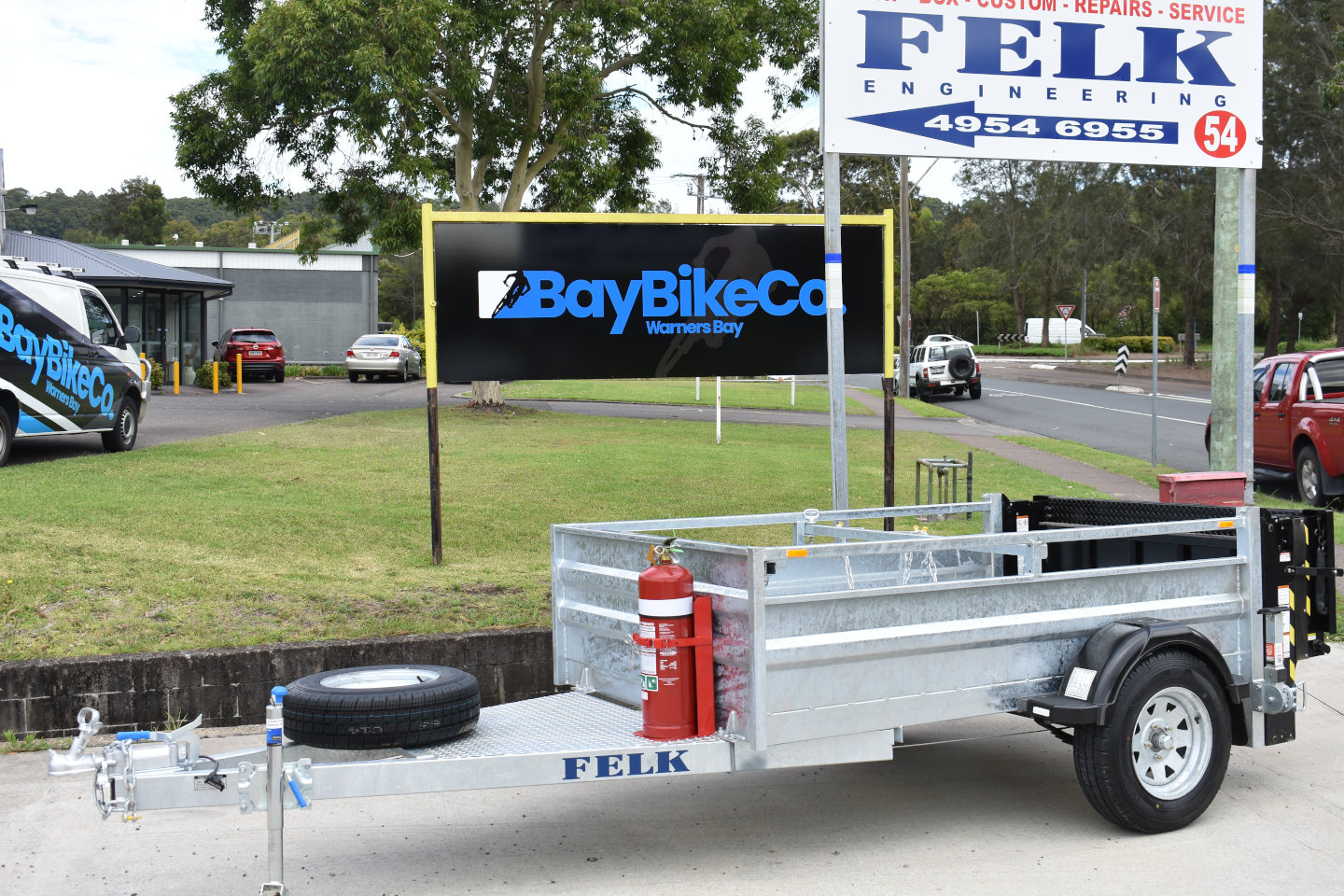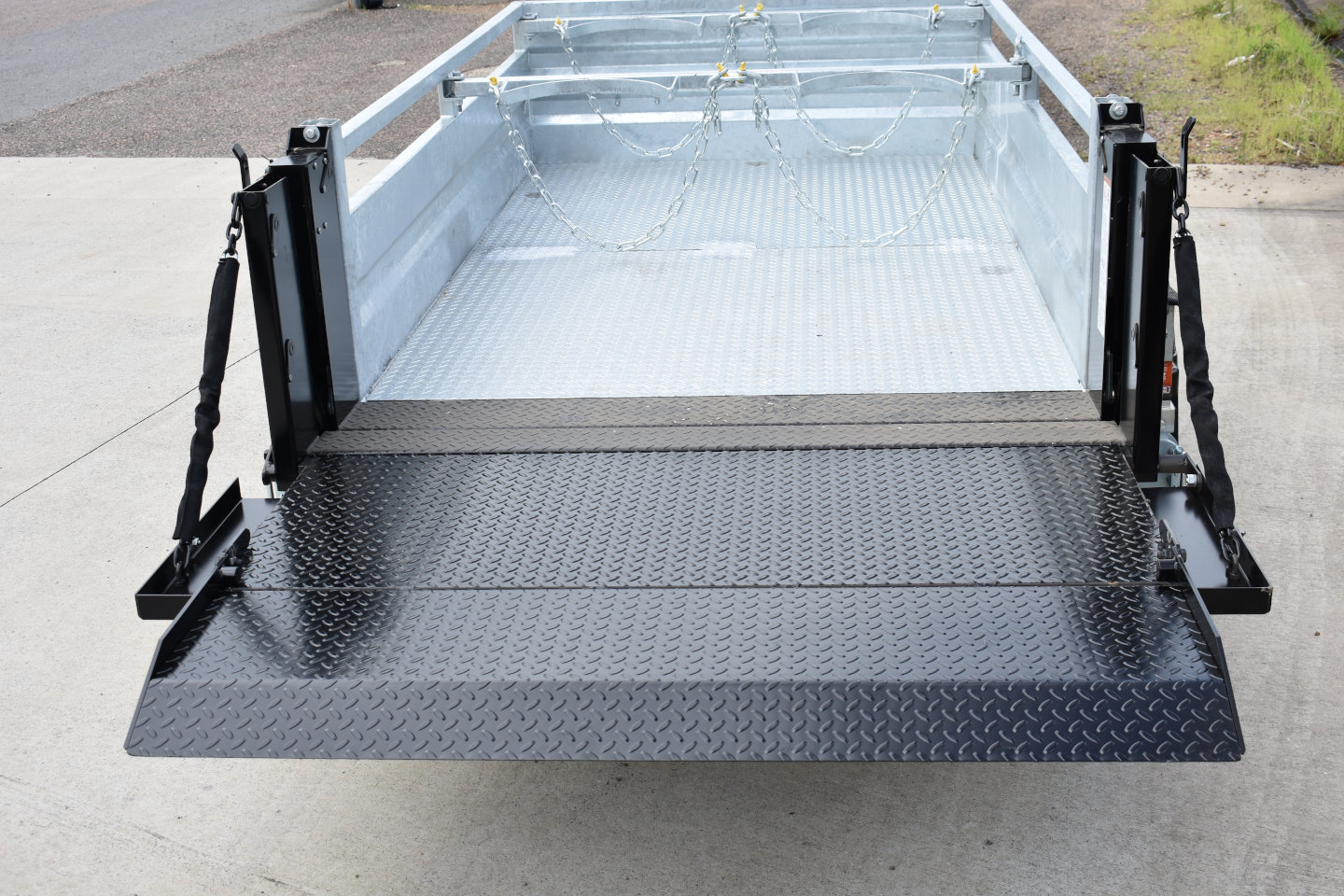 As this trailer is a custom build, FELKS can help you design the ideal trailer for your requirements. Each trailer that leaves our workshop is ADR compliant.
FELKS do not provide any form of certification relating to gas, please seek an alternative contact for that component of the project if that is necessary for you.
Adding a Rear Load Tail Lift
A common modification we are requested is the use of a rear tail lift.
This is a hydraulically-powered lift where the operator can move their heavy items onto the lift at ground level, then press a button for it to elevate to the trailer floor height. The tail lift is approximately 50cm wide.
Rear tail lifts are a beneficial modification to assist the manual handling effort exerted by staff. In many cases, the WHS requirements for that client dictate that tail lifts are to be used, so we spec our build accordingly.
Modifications for Gas Cylinder Trailers
The modifications to be aware of for gas bottle trailers are namely:
Spare wheel holder
Provisions for 1+ fire extinguishers
Document holder
Alternative tail lift types
Different provisions for gas cylinder sizes
If necessary, we can provide the client with a rendered draft using AutoCAD.
Upon contacting FELK Engineering, our staff will work with you to ensure our prospective build will meet your site's requirements.
Working with Felk Engineering
Felk Engineering is able to provide fleets of trailers and have a long history of serving industrial clients. Our trailers are blue label products and suitable for heavy duty, ongoing use.
We are 100% by Australian owned and operated
We are able to provide pink slip, blue slip and VSCCS services in-house
Your safety is crucially important to us
We are a long term option, as we have been in business for over 50 years