Custom Catamaran Trailers 
FELK Engineering is renowned for our ability to manufacture professional trailers for marine environments.
Please send us your boat specifications when you contact us. Catamarans, having two hulls, require precision engineering of the trailer. Our solution typically uses multi rollers, combined with skids (which contact the hulls from the sides) to secure the boat to the trailer.
Being a custom solution and a one-off build, our approach is unique to eat boat type & model.
Felks have been located in the Hunter since the 1970s. We have met many boaties from around Lake Macquarie and understand how the trailers are used day in day out.
FELKs Experience with Catamaran Trailer Builds
While a rare trailer, FELK Engineering has completed hundreds of catamaran trailer builds.
We can provide guidance as to materials for skids, ratchet straps, storage of equipment, modifications, winches and more.
We are able to manufacture catamaran trailers from 750kg to 4,500kg GVM, however 3,000kg GVM is the most common.
Catamaran Projects with FELK Engineering
Please contact us for an obligation free quote.
Our company is 100% Australian owned and operated and we offer clear communication
Your trailer is built on site at Warners Bay, NSW using quality Australian steel
We will do our best to provide accurate delivery dates
Your input will be taken into consideration in the trailer design
Our trailers are a premium product, you can expect expert communication and follow-up support working with FELKs. We are a long-term business in the Hunter that is here to stay.
Catamaran Trailer Inclusions
All new trailers that leave our workshop are 100% ADR compliant.
Standard features :-
Disc brakes (if required)
Hot dipped galvanised steel
New galvanised rims with new light truck tyres
Australian made moulded guards
Jockey Wheel
50mm Coupling
LED submersible lights
Compliance plate
3 year warranty
Galvanised axle
Webbing winch
Upon enquiring with FELK, we will also consider any other requirements you may have, to ensure the trailer is completely tailored to your needs.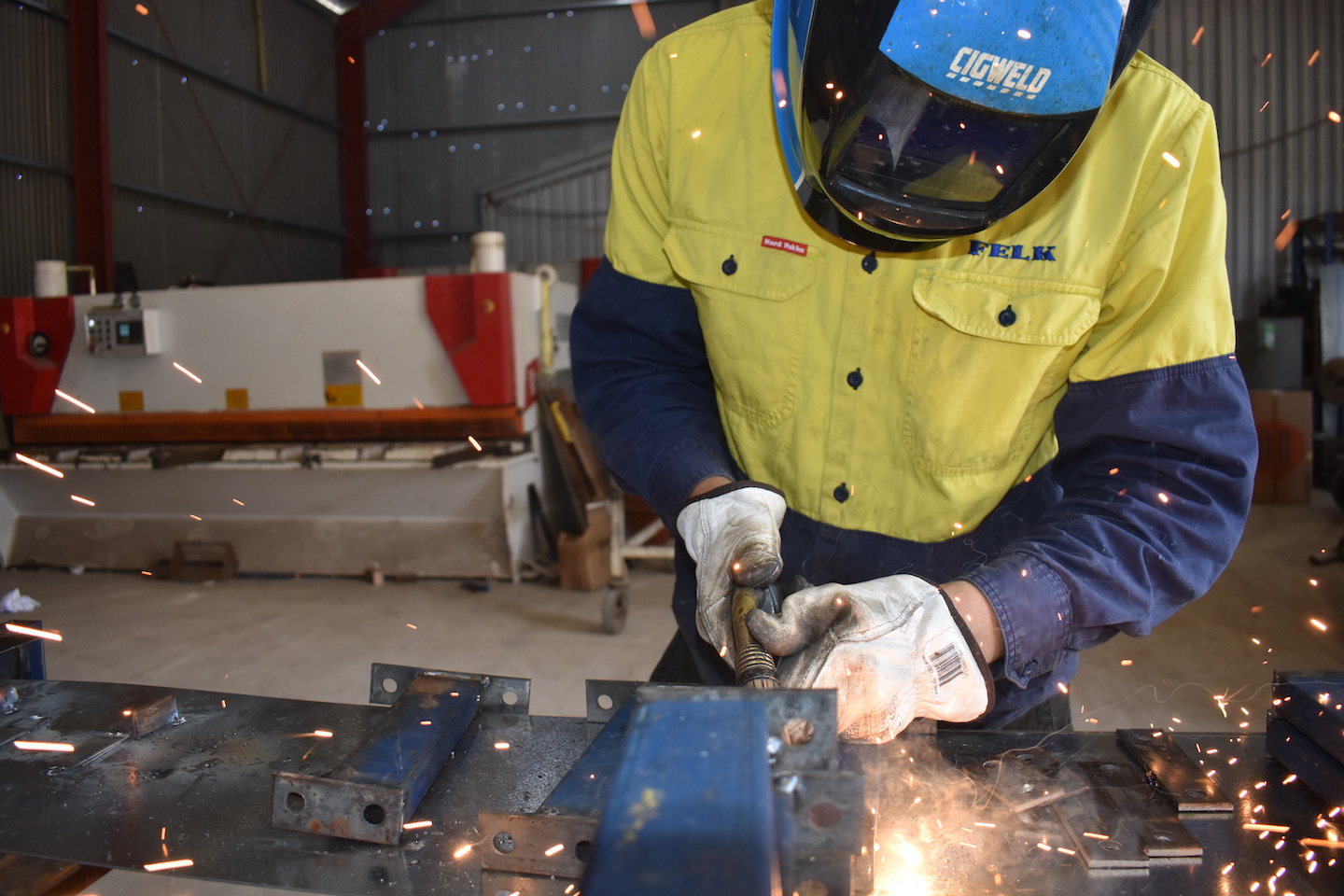 Start Your Project with FELKs
Get it right the first time by partnering with FELK Engineering.
We are a family-owned business
We have a wealth of experience in marine trailers
Our engineers are fully qualified
Our workshop is open Monday-Friday, and has been for decades
Let us know about your new catamaran. We'll aim to make a trailer that is robust, fit for purpose and as high-performing as possible.
Please use our contact page to get in touch.