Please note: FELK Engineering does not sell the hinged swing-away kit as a separate item.
FELK Engineering MUST install the kit.
A hinged swing away drawbar is a type of drawbar that has the ability to fold, thereby shortening the overall length of the trailer in storage.
Usually people who required hinged swing away drawbar modifications, have space limitations (i.e. the trailer cannot fit in their garage).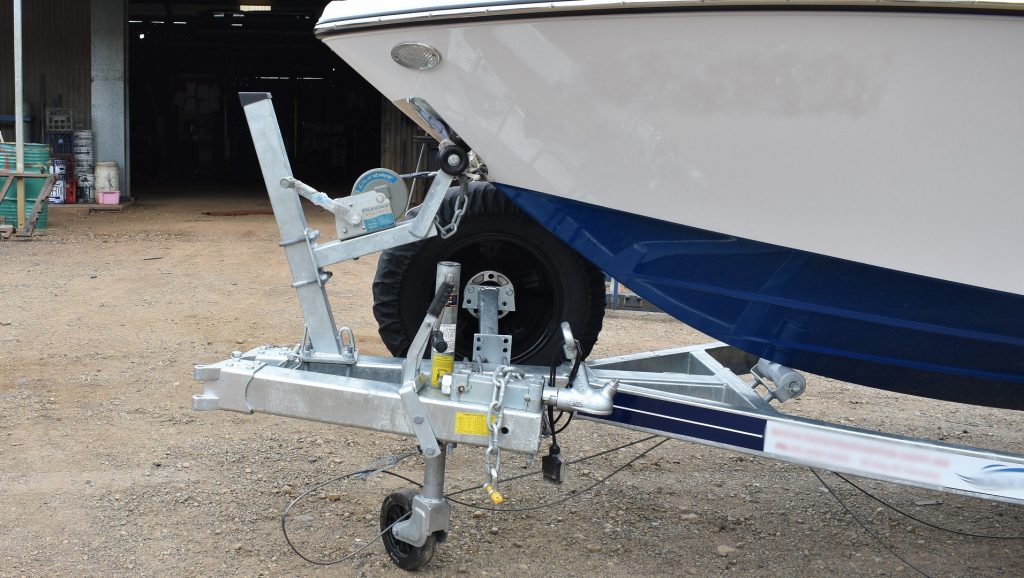 FELK Engineering offer a service to modify your existing drawbar (boat trailers only) by installing a new hinge on the drawbar that allows it to swing and be shortened whilst in storage.
The replacement hinge knuckle comes with a removable pin, which can be easily swapped to either side, allowing the drawbar to fold either to the left or right. A smaller R clip is also included to ensure the pin is not accidentally pulled out for any reason.
Performing a hinged drawbar modification does not negatively affect the structural integrity of the trailer.
The end result will be fully ADR compliant and roadworthy.
Hinged Drawbar Process
If you are considering this modification, please phone our office to book it in.
Prior to visiting FELK, please measure the total length of your storage area. Our engineers will assess the trailer to ensure the modification will achieve the necessary space saving so the trailer can fit in your storage.
At this point, you will be provided with an obligation free quote.
The new hinge mechanism will be welded or bolted to your existing drawbar. We provide a professional finish and the modification will be warranted for 12 months.