FELK Tradesman Trailer Chassis 
Felk Engineering manufactures heavy-duty hot dipped galvanised Trade Trailer chassis from 750kg GVM to 4,500kg GVM. The most common GVM is 1,400kg and either 7 x 5 or 8 x 5 floor size.
FELK Tradesman Trailers are suitable for tradespeople who want to invest in a chassis that is ADR compliant and will last for decades, not years.
Chassis Options: Spare wheel, additional toolbox on the drawbar.
Felks office can provide you with guidance and pricing for the relevant trailer modifications for the build.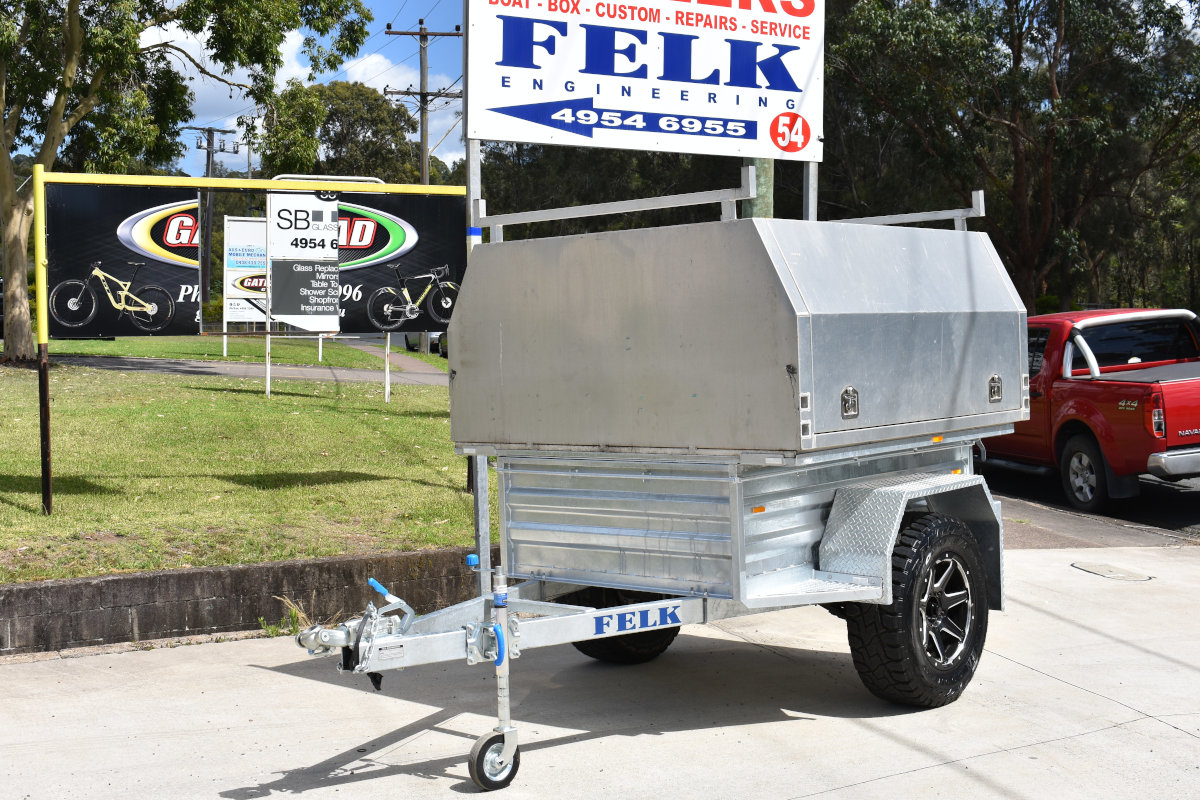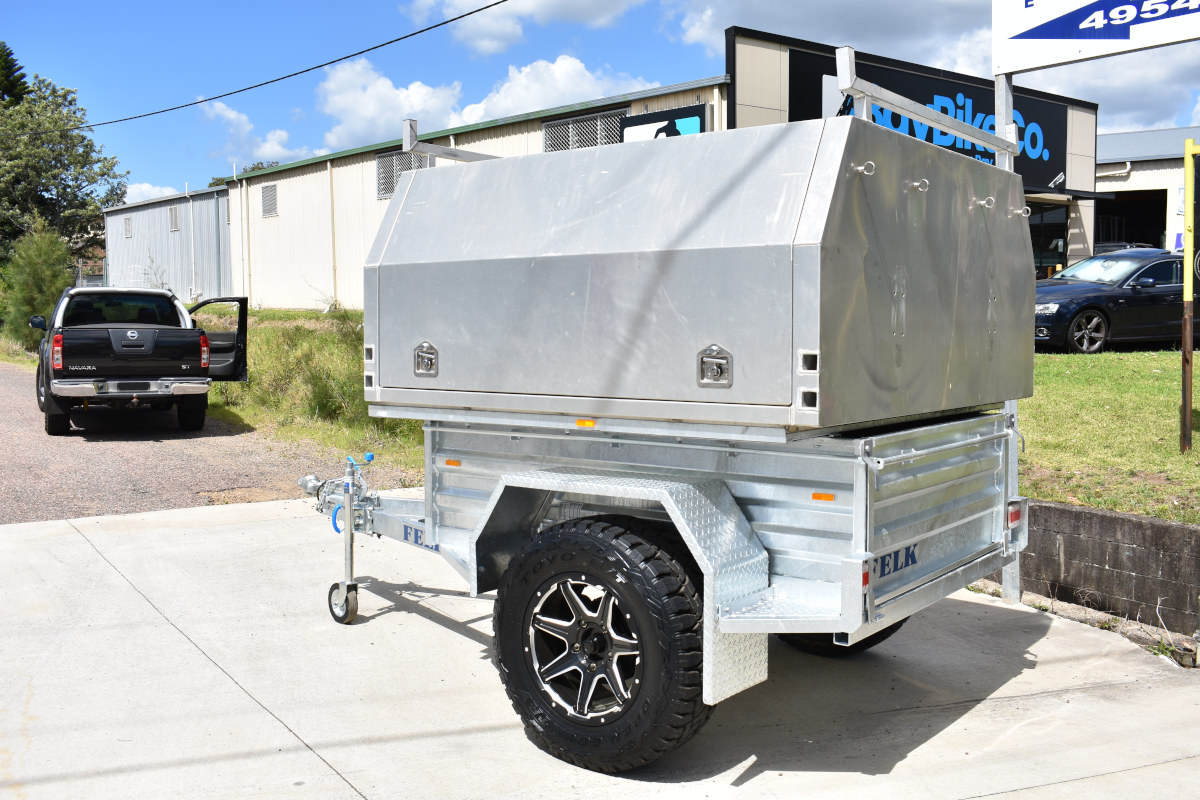 Aluminium Tradesman Top
Due to the diversity and personal customisations that tradespeople require from their trade tops, Felks fully encourage our clients to have their Aluminium Trade Top customised & manufactured by a company that specialises in that field.
Of course, if you want us to organise the trade top for you we can, however, our experience tells us that the best result comes from communicating directly to the person that's providing the top.
Our trade clients purchase the chassis from FELKs, and have the trade top installed elsewhere.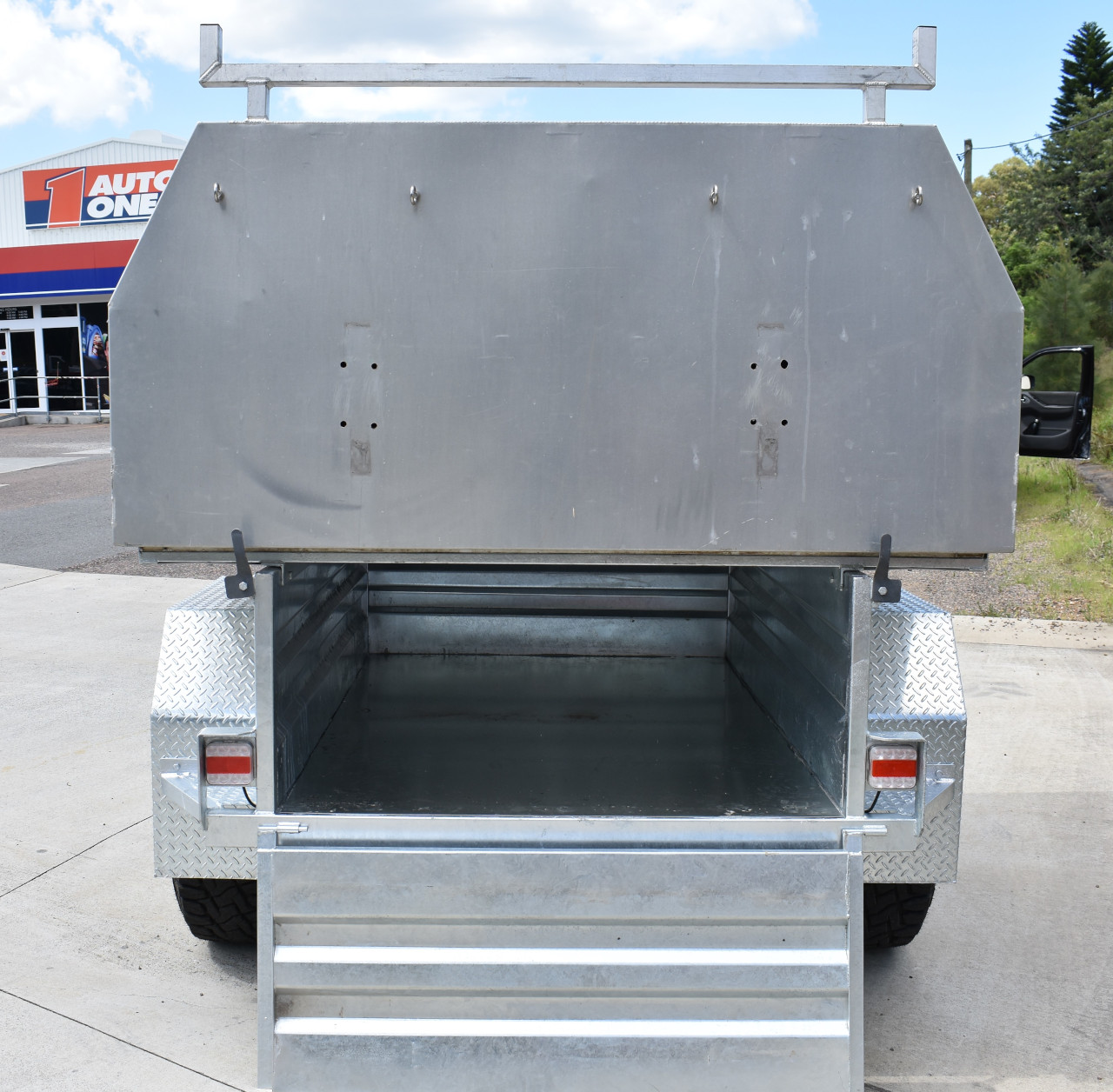 Just some options in Trade Tops are Ladder Racks, Internal shelving, various drawer configurations, false floors, internal partitions etc.
If you do not already have a company in mind Felks are happy to pass on details of some local  Trade Tops suppliers.
We have vast experience in engineering for trades and heavy industries, so FELKs is the smart choice for a professional, blue label tradesman trailer.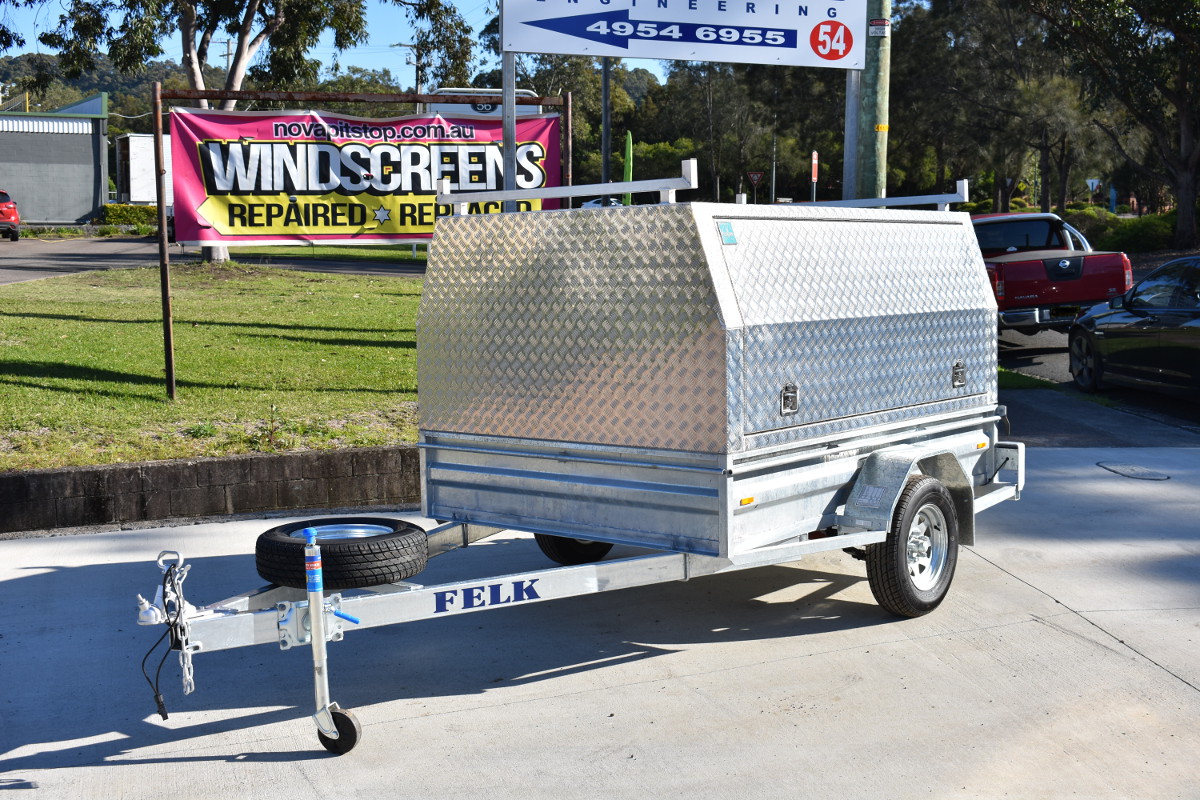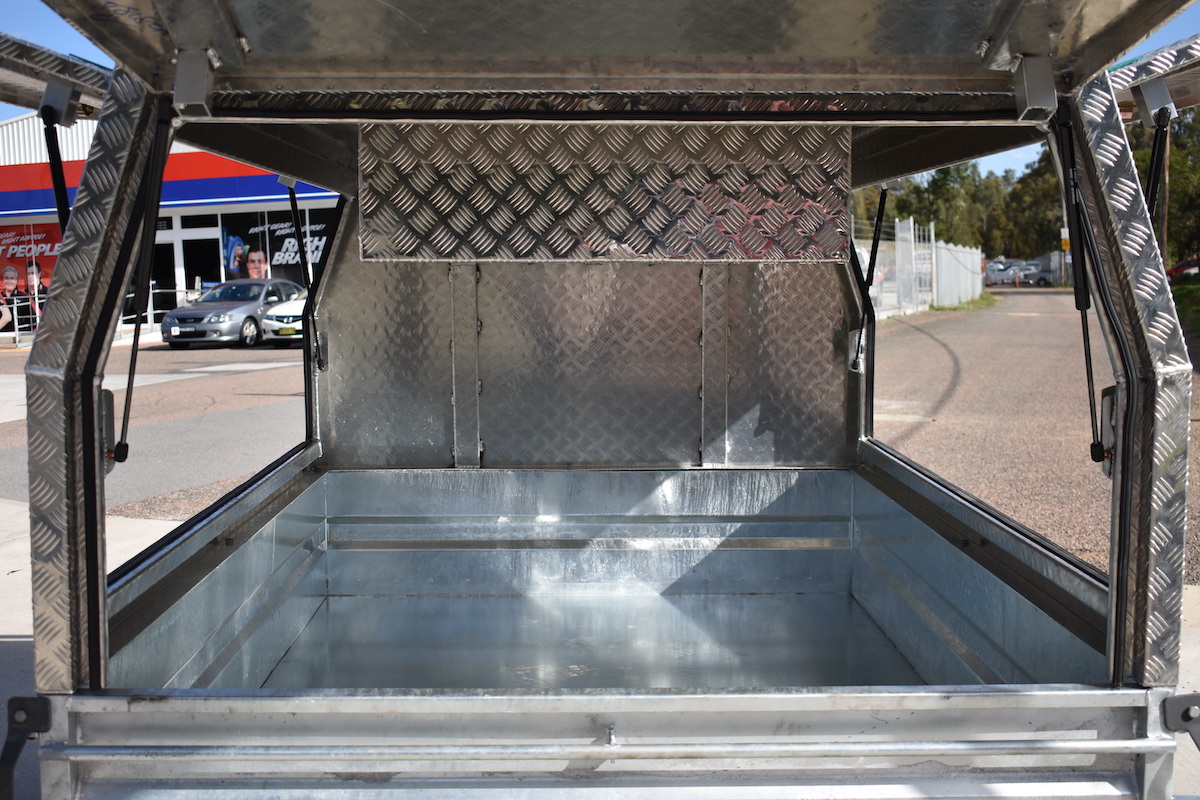 Installing a BYO Canopy on a FELK Tradesman Trailer Chassis
Please contact FELKs to start the project.
Upon confirming your proposed trailer GVM and subsequent floor size, FELKs can provide you with an accurate diagram of the relevant trailer dimensions.
Our clients usually pick up their trailer and take it to where they have ordered the top to have it fitted.
Our trailer will be ADR compliant
FELKs is able to answer any follow-up questions from the canopy provider.
FELKs understands that trades people choosing a FELK chassis + external canopy are completely customising the build and we will keep contingency in mind.
This combination results in a quality heavy duty tradesman chassis, with a trade top perfectly customised to your requirements, providing the best-customised result all round!