FELK Motorbike Trailers 
A motorbike trailer is designed to transport one or more motorbikes. They are compatible with both dirt, road bikes and can even be fitted to quad-bikes (for quad bikes we would use a flatbed design with channels).
It is possible to manufacture these with both an open (no walls or roof) and closed design, however, open designs are much more popular due to cost.
The wheel of the bike is fitted to what we refer to as a C-Channel. The C-Channel combined with support rails, tie-down ratchet straps to appropriate tie-down points to secure the bikes.
These are a custom solution as everyone has different types of bikes, sizes, weights and modification requirements.
The FELK Motorbike Trailer is a very simple and effective design. Like all of our range, they are built to perform in tough Australian conditions (such as rural or undulating roads), so they will have no problem driving through the bush or to the race track!
The average motorbike weighs approximately 180kg, allowing owners to carry 2-3 bikes on a 750kg GVM trailer, and not need to worry about spending extra on trailer brakes, etc. The 1,400kg GVM model would support up to 5 average bikes.
Using Ramps to Load the Bikes
Our ramps are very user-friendly. There are lips on the side to prevent the wheels from sliding off. They are easy to store on the drawbar.
We use checker-plate to increase the grip between the tyres and the trailer.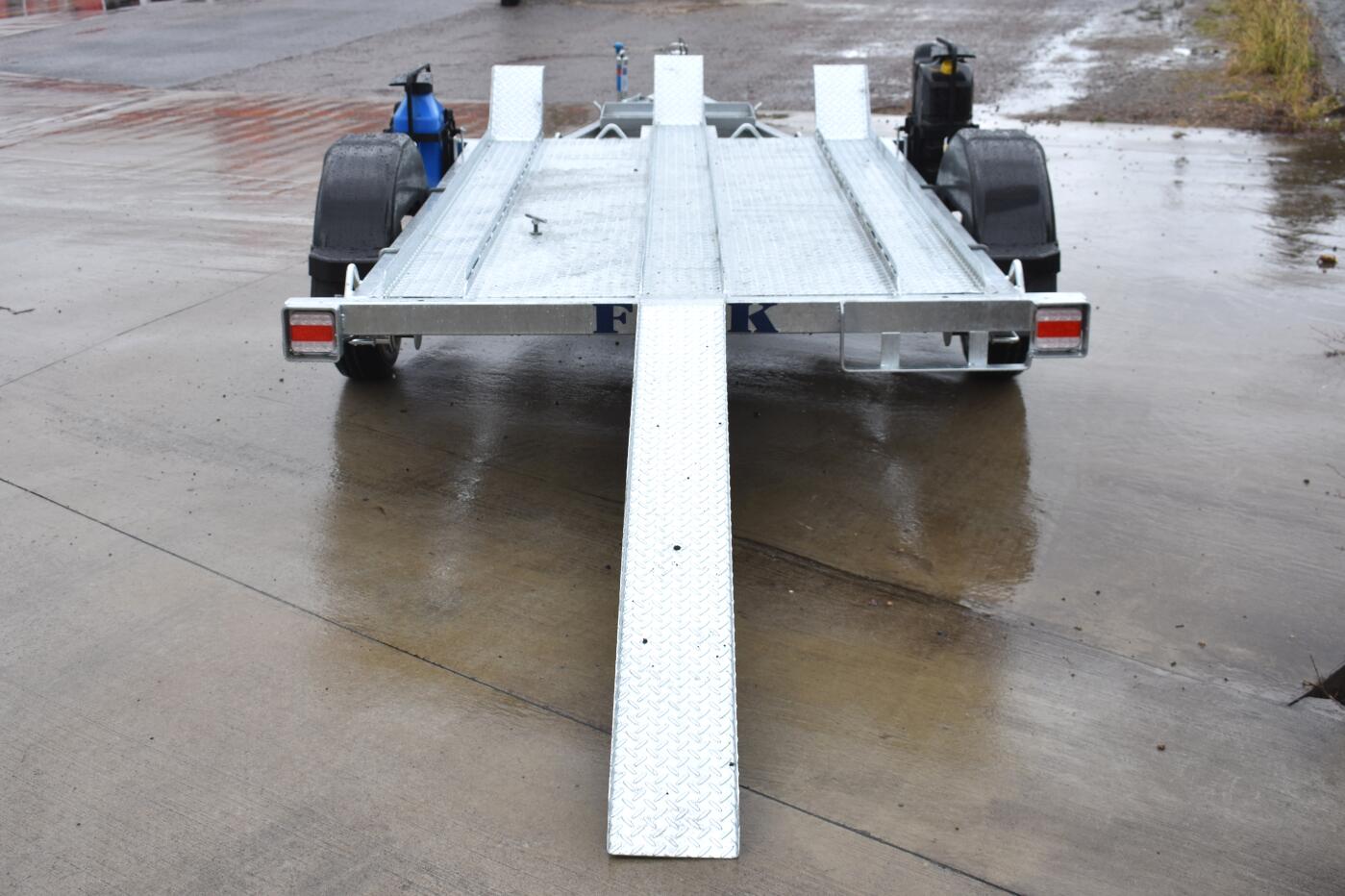 Modifications to Consider
When building a custom trailer, it can be very rewarding to consider the modifications you'd like to obtain, whether at the manufacturing stage or afterwards.
We recommend considering jerry can holders, as well as a toolbox on the drawbar. Both of these are extremely handy to top up fuel or have access to tools for general servicing.
For those with extremely heavy bikes, they may want to consider additional tie-down points.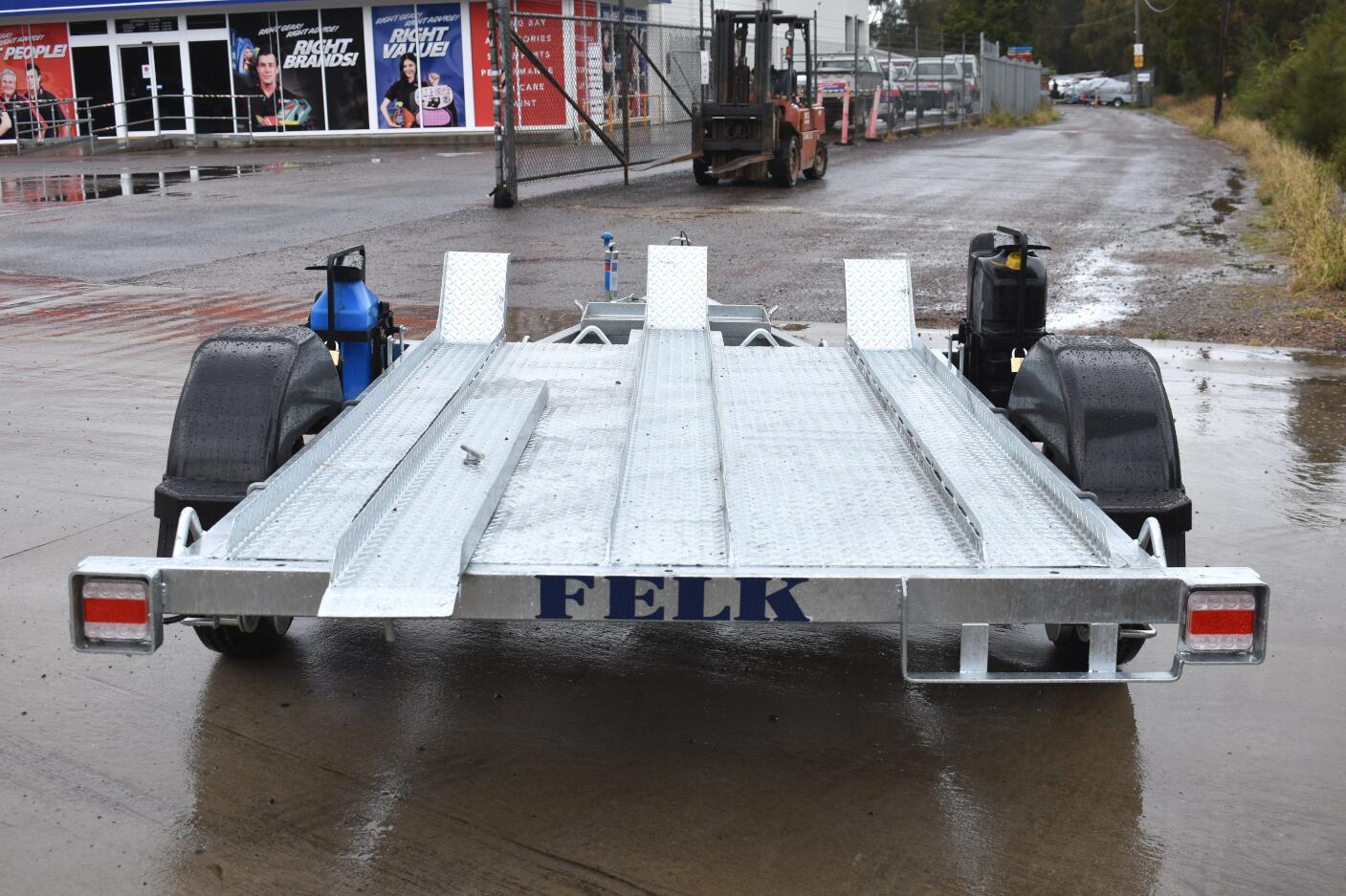 Want FELKS to Build your Next Motorbike Trailer?
We have built these for over 50 years
We provide a 3-year warranty for new sales
Our hot-dipped galvanised steel is corrosion-resistant, so you can wash your bikes directly on the trailer (just don't use soap!)
We are qualified, highly experienced Australian engineers
We have provided the NSW Police Force with motorbike trailers
If you have an enquiry, please use the form at the top of the page or call us on 4954 6955.