What's the Difference Between Skid and Multiroller Trailers?
Boat trailers can typically have one of two types of launch and retrieval systems: skids or rollers.
Generally speaking, multi rollers are a more popular solution and 90% of trailer sales are multi roller. However, there still remains demand for skid setups for certain hull types and owner preferences.
This article is designed for beginners to understand the fundamental differences between skid and multi roller mounting of a trailer.
What are Skid Trailers?
Skid trailers typically use a formation of platforms that are flat and allow the trailer to slide onto them. Some may have a combination of both skids & keel roller.
They generally require the user to fully submerge their trailer deeper in the water to launch and retrieve their boat. This means the tow vehicle typically gets closer to the water's edge.
This is because their skid design has more friction when compared to rollers, though efforts are made to minimise this friction through the use of reduced friction materials eg. Teflon, marine carpet, plastics, ultra-high molecular polyethylene (UHMWPE -expensive but great). The material type is mostly dictated by budget.
They are mostly used for boat hulls with a flat design and most commonly paired with aluminium hulls and generally not fibreglass. The exception is the USA trailers as they use skids on everything.
Skid trailer chassis can be made out of: Aluminium, hot dipped galvanized steel
Boat hulls that use skids: flat hulls (punt hulls), surf crafts, rubber duckies, flat aluminium hulls, flat dinghies
What are Multiroller Trailers?
Multi Roller trailers typically use a formation of wobble-rollers that are positioned to accept the contours of a boat's hull and support it in an optimal way.
Multi Roller trailers are specifically designed to float the hull with an even spread of weight distributed amongst a larger number of rollers, therefore allowing the boat to glide on and off with almost zero resistance.
Multiroller trailer chassis can be made out of: Aluminium, hot-dipped galvanized steel
Boat hulls that use multi rollers: V-shaped hulls, trailerable yachts etc
What're the Similarities between Skids and Multirollers?
In most cases, the two trailers are identical except for the mounting systems.
The chassis are the same
Winches are the same
Chassis can be made of varying materials, such as aluminium, hot-dipped galvanized or event painted steel (paint is not something FELKS recommend)
Both are customisable and will have variances in overall cost, maintenance and materials chosen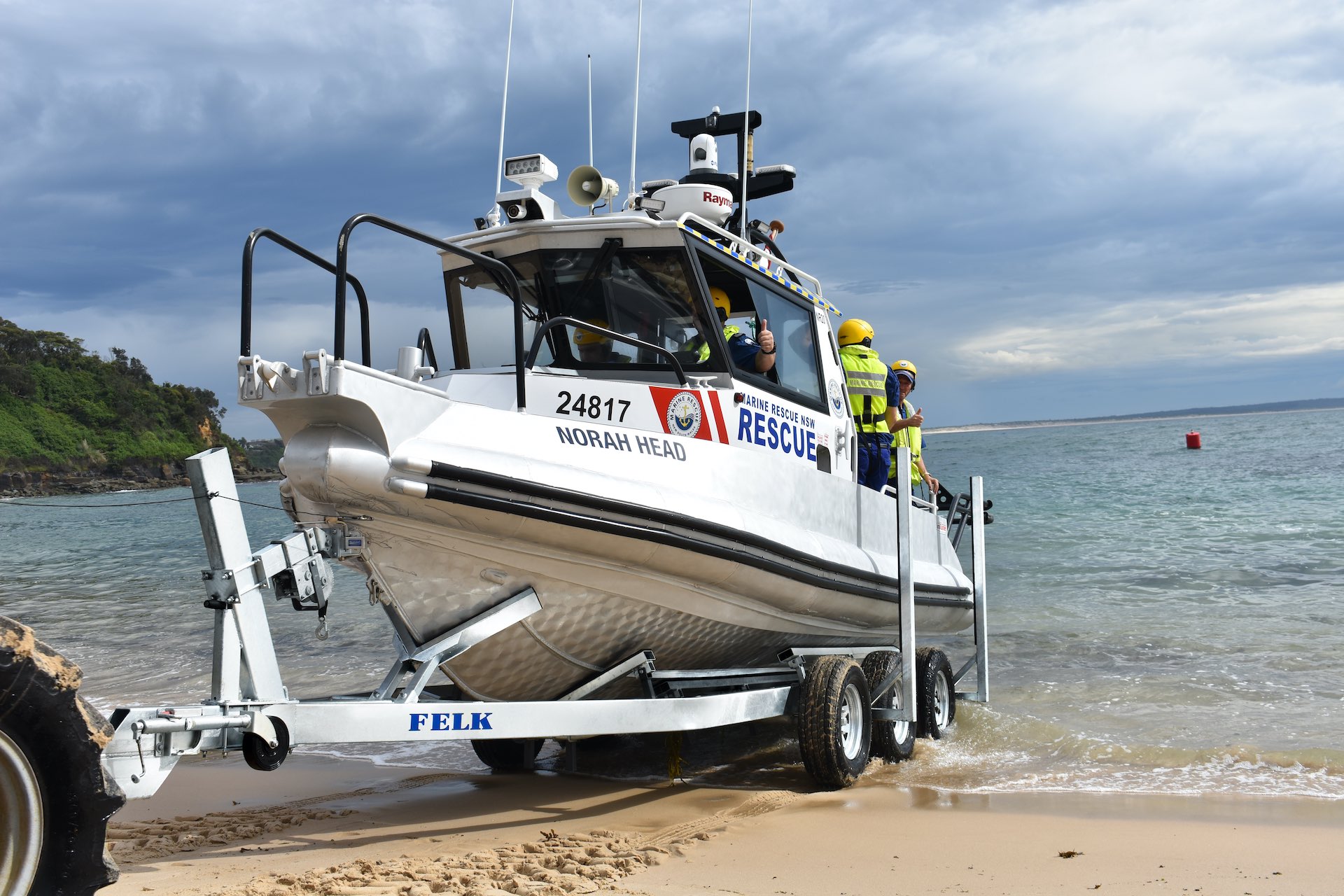 The Bottom Line
The hull type and the boat owner's preferences are the factors to consider when choosing between skids and multi rollers.
It is possible to convert skid to rollers
90% of our sales are multi rollers
Both are good solutions depending on the circumstances
The client is provided choice and control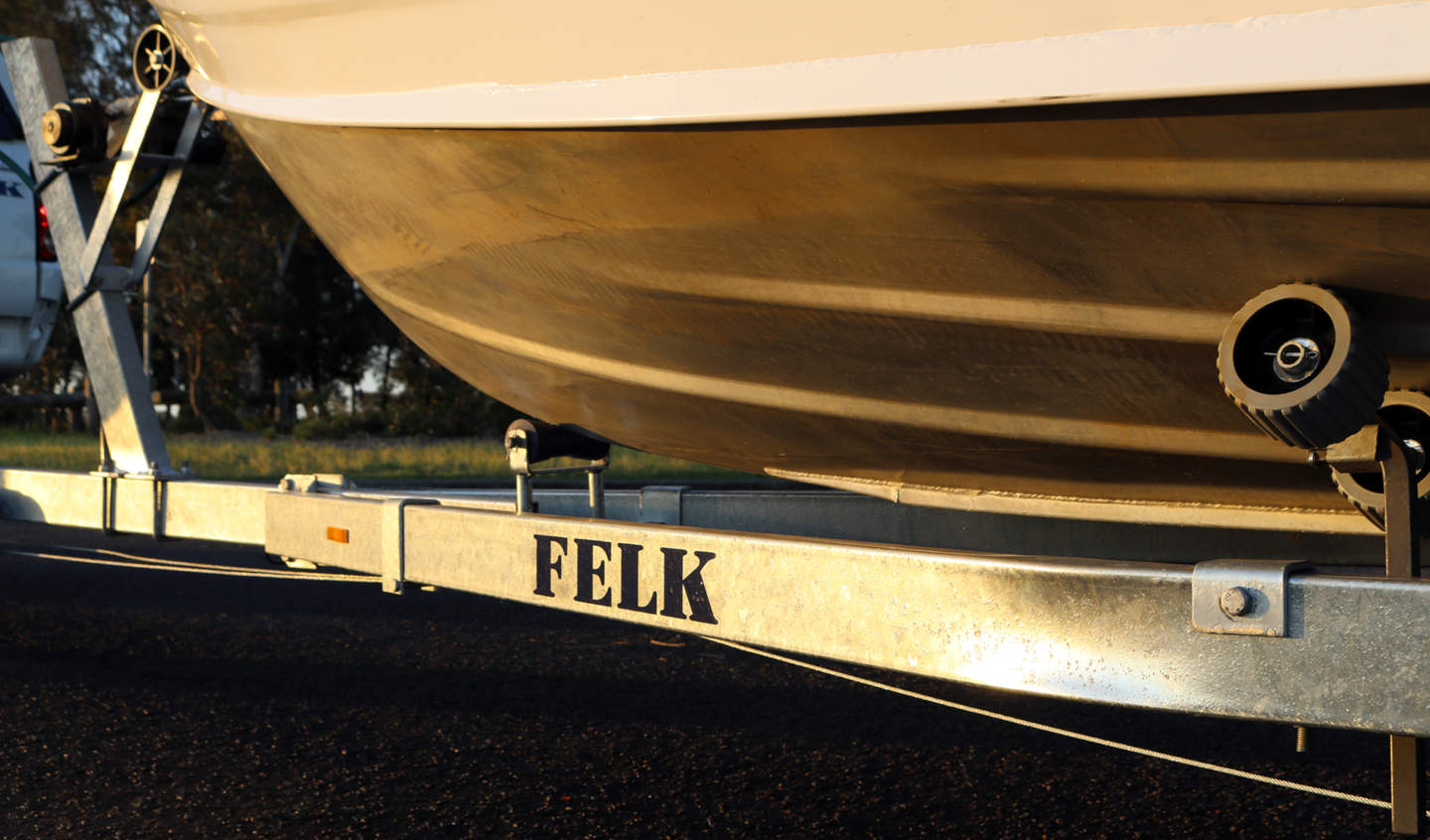 Ready to Choose FELKs for Your Next Boat Trailer?
With half a century of experience and over 70+ Google reviews, you're in good hands at FELKS.
We manufacture for a variety of marine projects, from fisherman to the Australian Army
We use high-quality Australian steel
Our engineers are fully qualified
We are professional, reliable and reputable
To start your boat trailer build, please use our contact page.