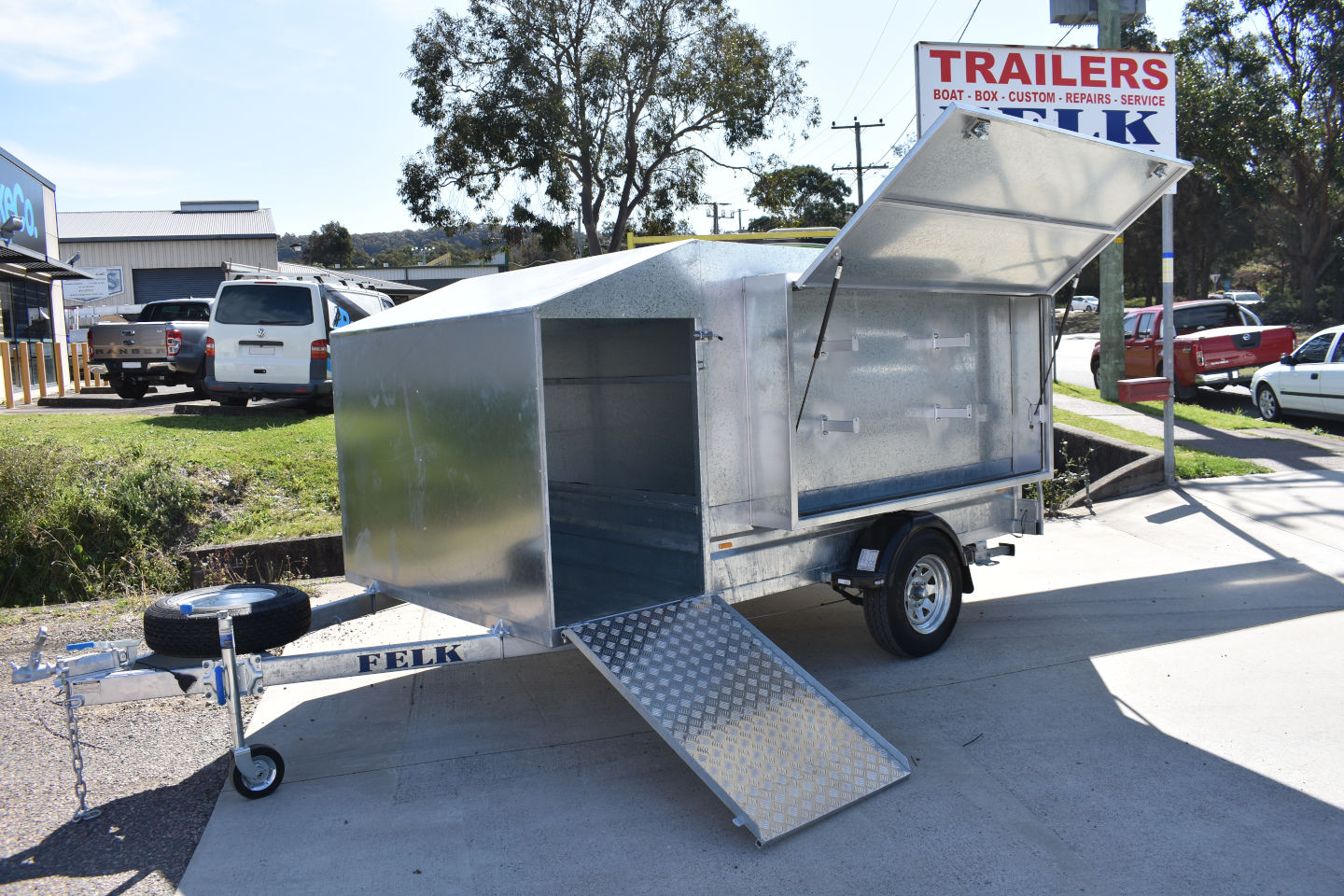 Felk was recently contacted by an organisation involved with community corrections in NSW to provide custom lawn mower trailers.
Their community service program involves participants travelling together to sites to undertake specific gardening or maintenance tasks. They needed trailers that could safely and easily transport all of the associated equipment including:
Lawnmowers
Whipper snippers
Leaf blowers
Large and small tools
Oil and fuel canisters
Safety gear
Considerations
Safety, functionality and security were the priorities for this design.
A significant amount of research was involved to develop a design that was practical and user-friendly. We measured the dimensions of all the equipment, tools and machinery that was required to travel on the trailer, in order to custom make all of the spaces, shelves and recesses for a perfect fit.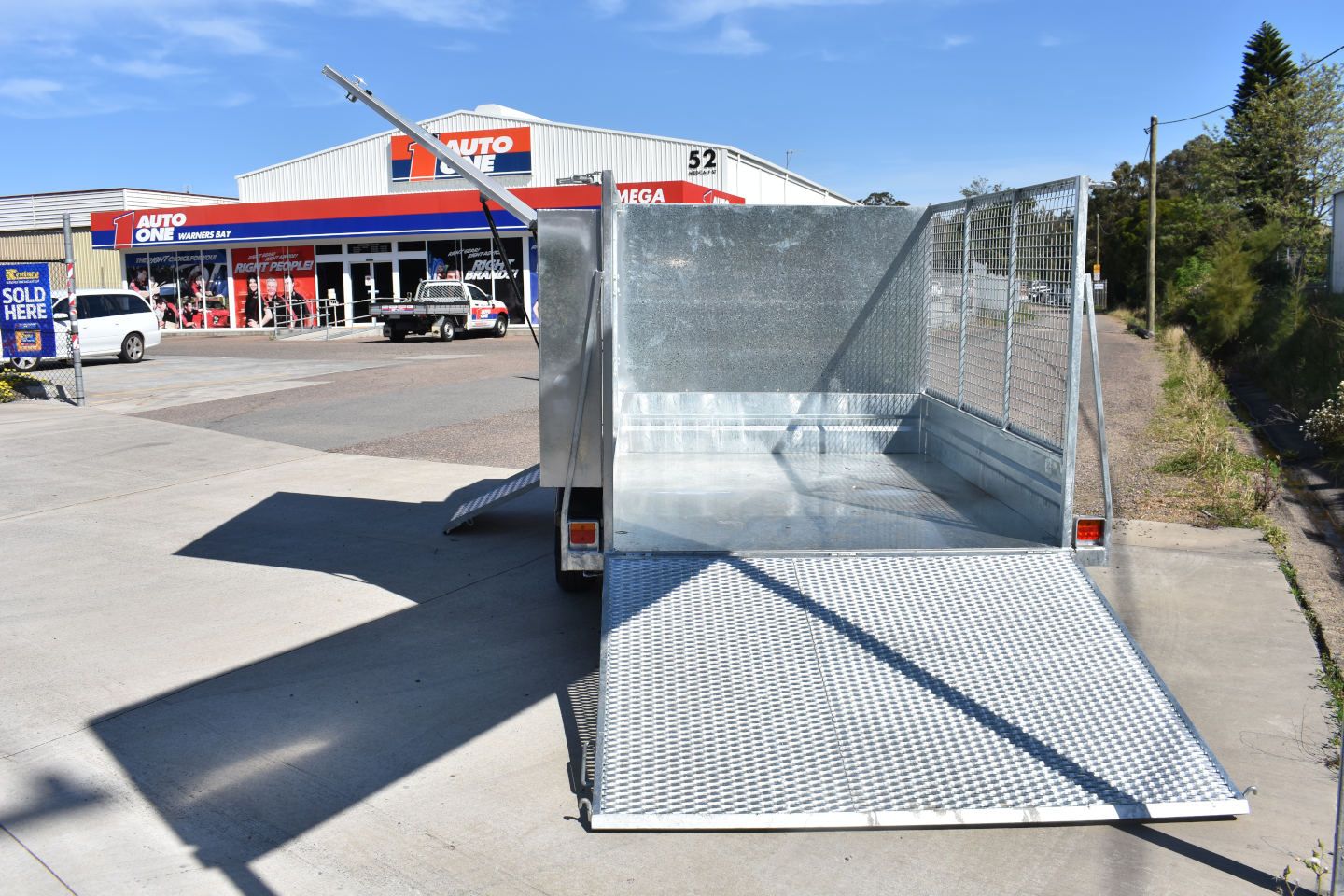 Design outcomes
Some of the key design features of this trailer included:
A ride on-ramp for the mower
Partitioned internal storage
An external toolbox built on the side for whipper snippers & leaf blowers
Internal tie-down rails to secure machinery and equipment
The trailer was designed with easy access in mind, and also included heavy-duty lockable doors to secure all compartments.
Delivery and feedback
So far, Felk has rolled out 15 of these trailers and they have been extremely well received.
What started as a request from one service centre, quickly became recognised as a wider need across the sector. Some centres were sceptical and wanted to wait to see the final product before committing to an order, but once they heard the feedback from their colleagues in other centres and saw the finished product, they quickly came on board also.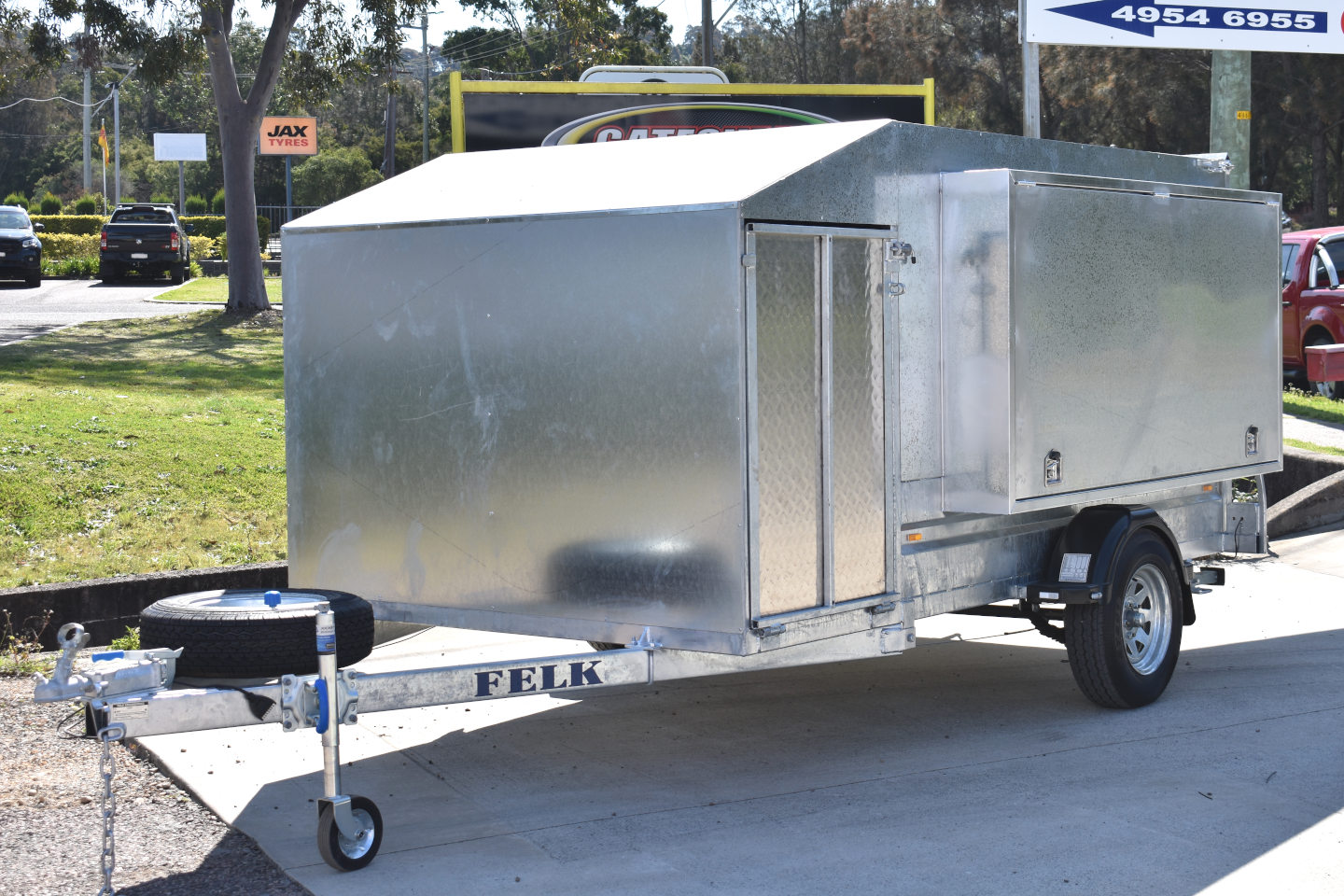 The Felk difference
With Felk, the proof is in the pudding. We've been in business for over 50 years and that's because we have shown ourselves to be reliable and trustworthy. When we are asked to quote for a job, we take that responsibility seriously. We don't guess on costs or timeframes – we explore all avenues, including all potential constraints – so that we can provide our clients with definitive answers.
Our clients value our comprehensive, reliable and professional approach.
We have established a strong ongoing relationship with Community Corrections NSW. If they need assistance or expertise, they know they can turn to us. Whether it's "We need a replacement tyre, what should we get?", or "How do we go about this?", we always do our best to help. We have thoroughly enjoyed dealing with them, and will continue to help them well into the future.
The community service program is a concept that can be of benefit to the community overall.
FELKS are proud to facilitate the smooth delivery of our trailers, which helps services take place within the community.