We received an enquiry from a postal company to manufacture field-assistance trailers.
The postal company has a fleet of trikes to deliver the mail, which was made by a company called Kibo. Occasionally, things might happen to these trikes, such as flat tyres, running out of battery or other problems while they're doing their runs. We were engaged to build field assistance trailers specifically designed to collect and transport these trikes back to their workshop for maintenance.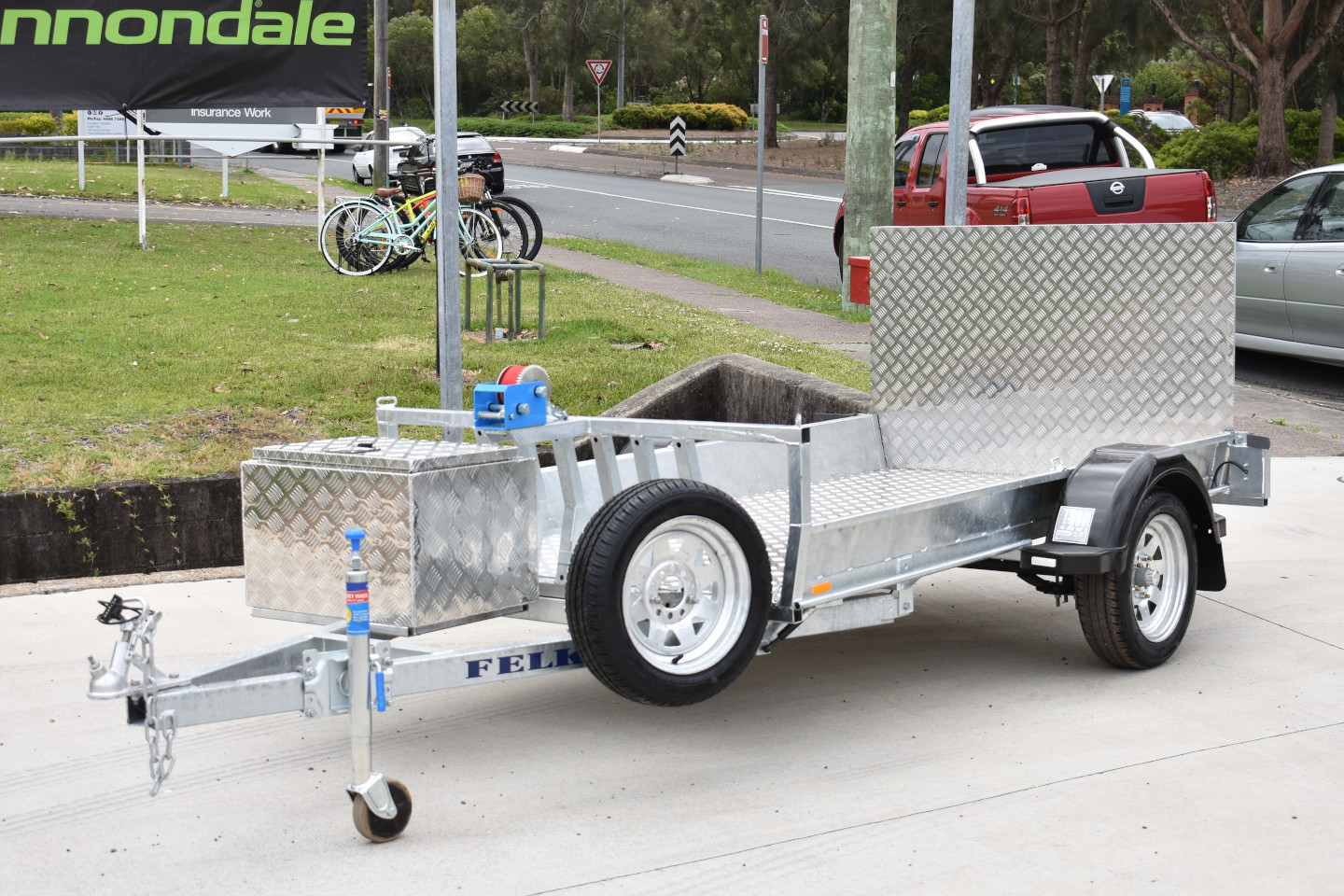 Reason for contacting FELKS
As mentioned, the company moved from a bike to a trike setup. The new trikes are electric-vehicles (battery-powered) which are environmentally friendly. They also take a larger payload due to the bigger demand of online order deliveries.
We had produced several one-off solutions for the company in the past which were successful, so we were contacted to tender for the new fleet.
Initial assessment
The client contacted us to refine the functional specifications, make recommendations and forward a proposal.
As part of our procedure, we always ask questions about multi-purposing and contingency. Some of our clients like flexibility in the build, others are more specific. The client requested this fleet fulfil one purpose – be a reliable field service trailer.
Work performed
The trailer build was essentially a flat-bed trailer with modifications to support the functional requirements.
Our engineers constructed a fleet of 8 flatbed hot-dipped galvanised trailers rated to 750 KG GVM, using Australian steel.
Part of the customization was to install a wheel-stay near the front of the trailer. This would allow the trike's front wheel to stay locked in place. This was helpful because if the operator was on a steep hill, or the trikes brakes had failed, the wheel stay would hold the trike still while the operator fastened it down to the trailer. These front wheel stays also adapted to the old red 90cc postie bike, therefore, giving a wider range of use.
Additionally, we installed a utility box for the winch straps to keep them in a central easy accessible location.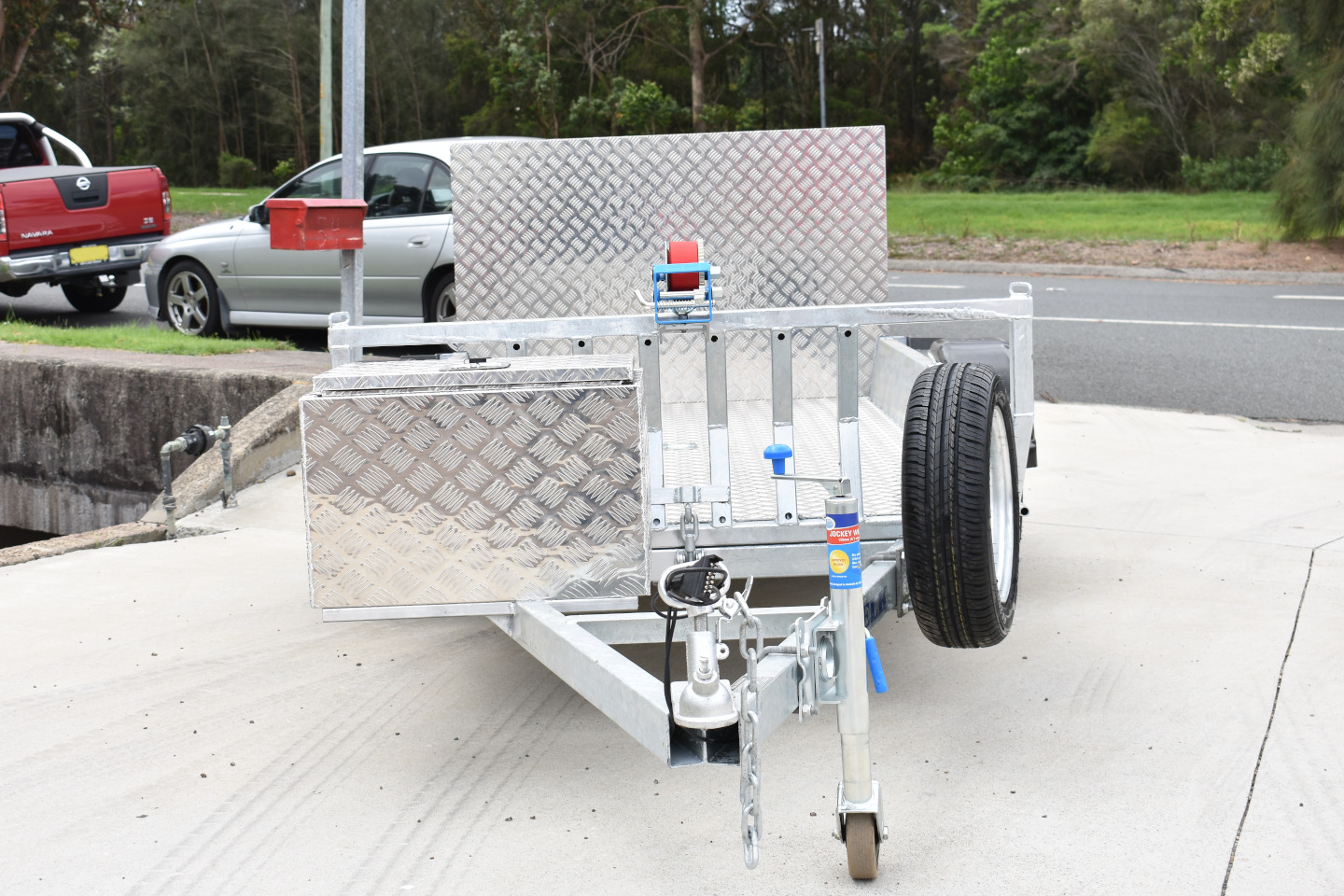 Considerations
The company mentioned to us that their previous fleet had a sub-optimal winching and ramp setup. This made it difficult for operators to efficiently winch the trike onto the trailer.
This was resolved by installing a high-quality manual winch.
We made this trailer with a longer wider ramp allowing the "drive on" angle to be less steep  which is particularly helpful if the trikes tyres were flat. We also used a checker plate design to improve the traction for operators.
Duration
From initial enquiry to rollout, the project was delivered in under two months.
Final thoughts
This is a great example where our ability to manufacture reliable products shines through. The very last thing a field operator needs are for their trailer to breakdown in the middle of nowhere.
We are proud to offer a blue-label solution that is designed to withstand harsh Australian roads and achieve optimal functionality.