FELK Engineering was contacted by a large mining service provider based in Queensland, with operations all over Australia.
We were contacted to provide quotations on both cone hole saver trailers as well as box trailers (industrial spec).
Cone hole saver trailers are better described on our dedicated page, here. However, ultimately, they are used to store hundreds of large witches hats/hole savers. They are used for blasting sites, where they blast to retrieve raw material using explosives.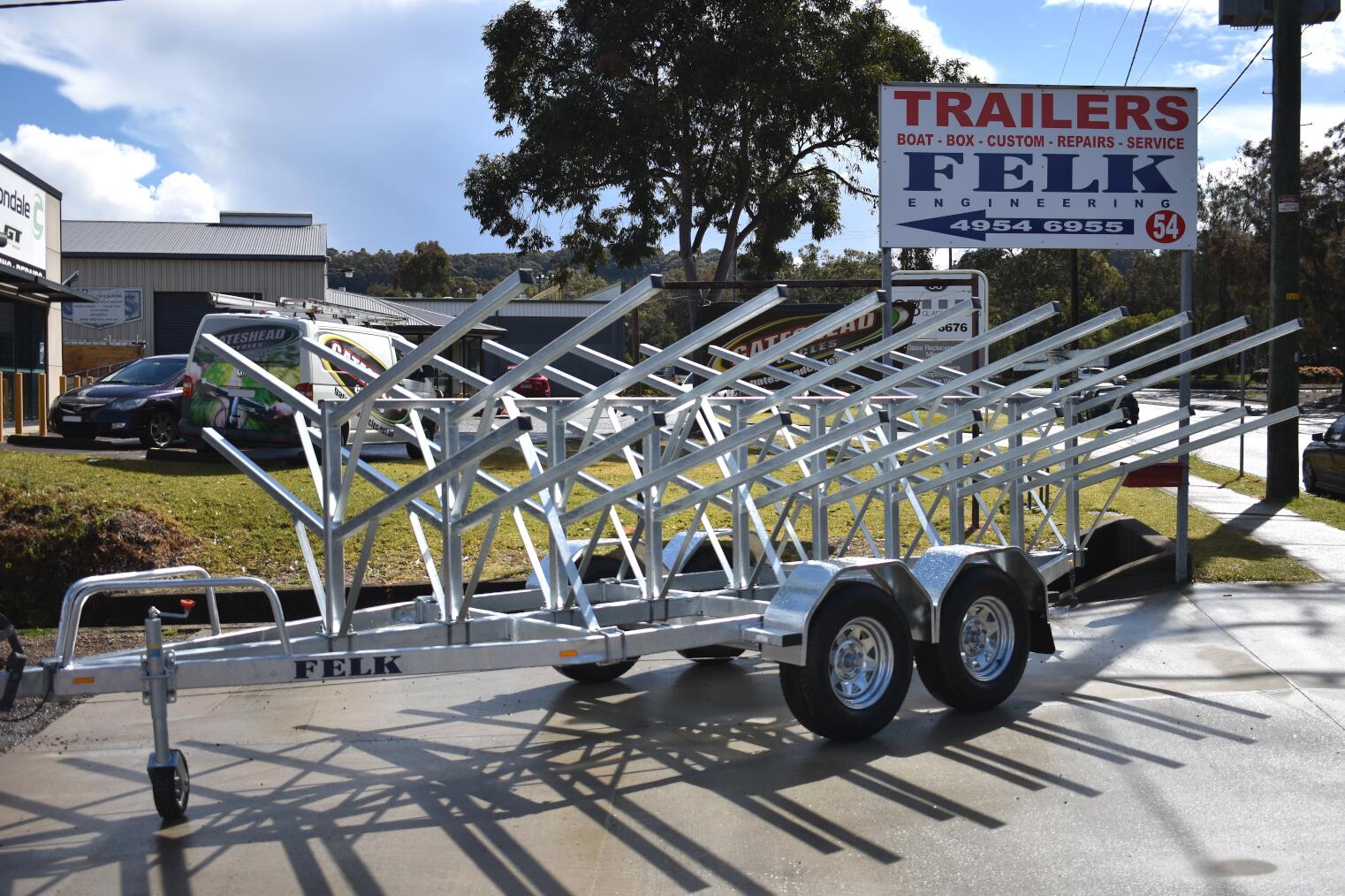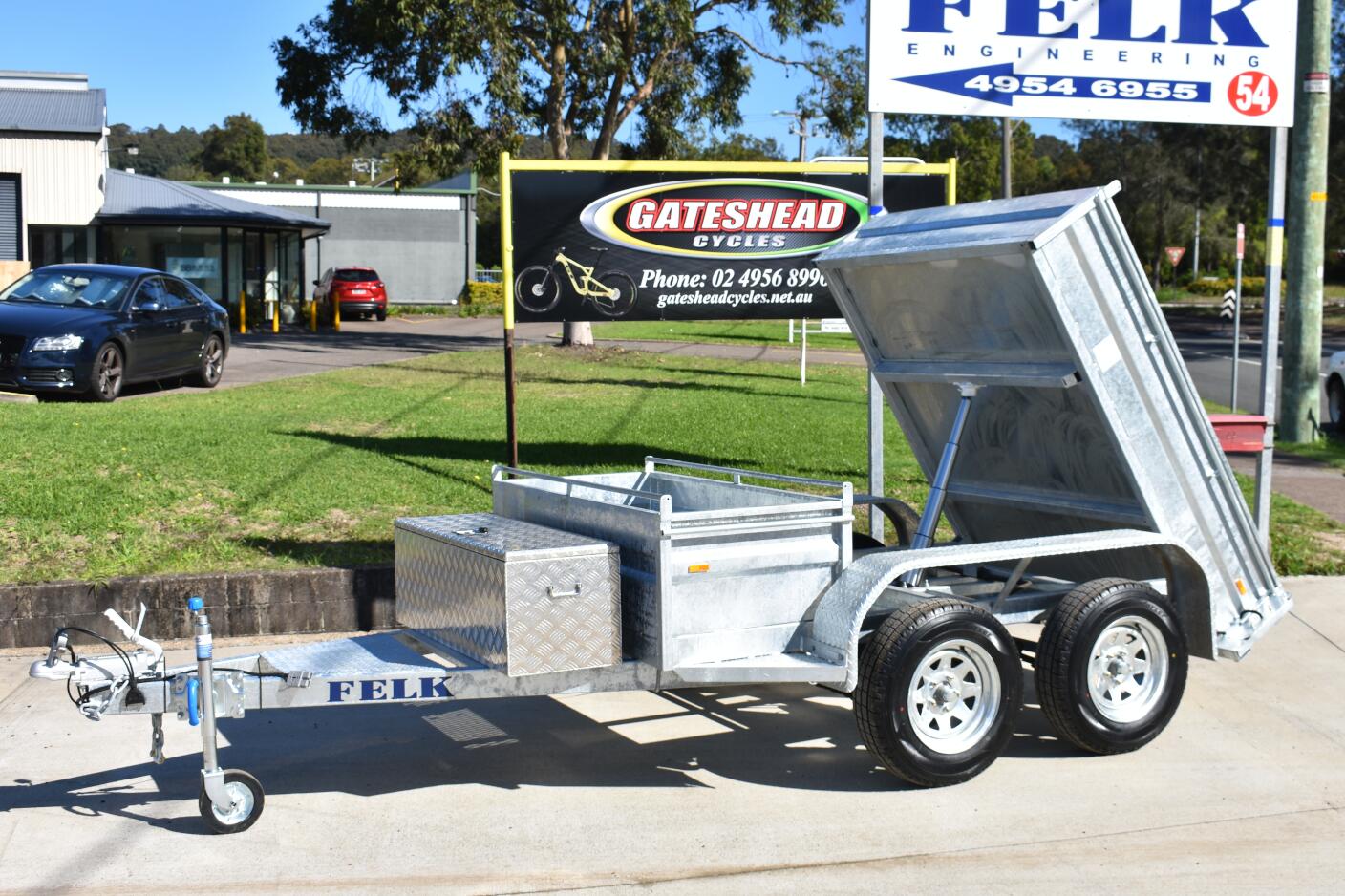 The box trailers were designed to be all-rounders and used for a variety of purposes.
MDG15 Compliance
Obviously, our trailers were required to be compliant with mining standards. This is referred to as MDG15 mining specifications. These ensure the trailers are safe and suitable for industrial operations.
FELKS was able to achieve the necessary design for the client to pass MDG15 certification.
Safety & durability at the forefront of design
At FELKS, our number one priority is safety. In addition to adhering with MDG15 requirements, the trailer had:
High visibility flashing lights
Non-split fire retardant conduit for the wiring
Engineered heavy duty running gear (suspension, floor, etc)
FELKS and the client made all efforts to make the build as safe as possible for all personnel. The heavy-duty running gear ensures the trailer lasts a rigorous daily routine over multiple years.
In addition, mining sites can be harsh environments. We expected our fleet to be stored outdoors and handle a mixture of materials. This is another reason our premium Australian steel is used.
Quantity of orders
We were contacted to provide 10 cone savers and 10 box trailers, so a total of 20. FELKS is capable of handling large-scale orders such as these.
The client transported these using wide load semi-trailers to the mining site, so we had to be accurate in terms of our delivery date.
Considerations
When working with large organisations, they always have their processes, policies & procedures for us to be mindful of. FELKS is well established with over 50 years in business, so we have partnered with many industrial clients over time.
A major consideration was manufacturing around their purchase processes. We delivered the project on time and to the clients satisfaction.
Initial enquiry
FELKS received the initial enquiry from the site supervisor, who identified the needs for the trailer. They engaged us and we worked together to finalise the functional requirements, then proposed a strategy to meet those requirements through design and engineering. We provided a proposal and the PO was raised.
Trailer manufacturing – work performed
Please navigate to our cone hole saver trailer to learn more about that specification of trailer, as it is very niche.
The box trailers we made featured large wheels, upgraded rocker-roller suspension, high sides and a full cage. Typically, trailers are not built with both high sides and a cage, so this was a custom solution to maximise what could be done on the mining site. This modification allowed for contingency – so if they are moving something solid, the high sides are there, and there's also the cage for transporting equipment. This design accommodated both safety and efficiency. These were rated at 3,000kg GVM. We also used heavy-duty 3mm flooring.
These trailers were going to live outdoors for their lifecycle, so they needed to be built well to survive the harsh conditions. We know commercial/industrial clients want a trailer that's easy to own, low maintenance, functional and able to withstand any environment with only minimal maintenance required.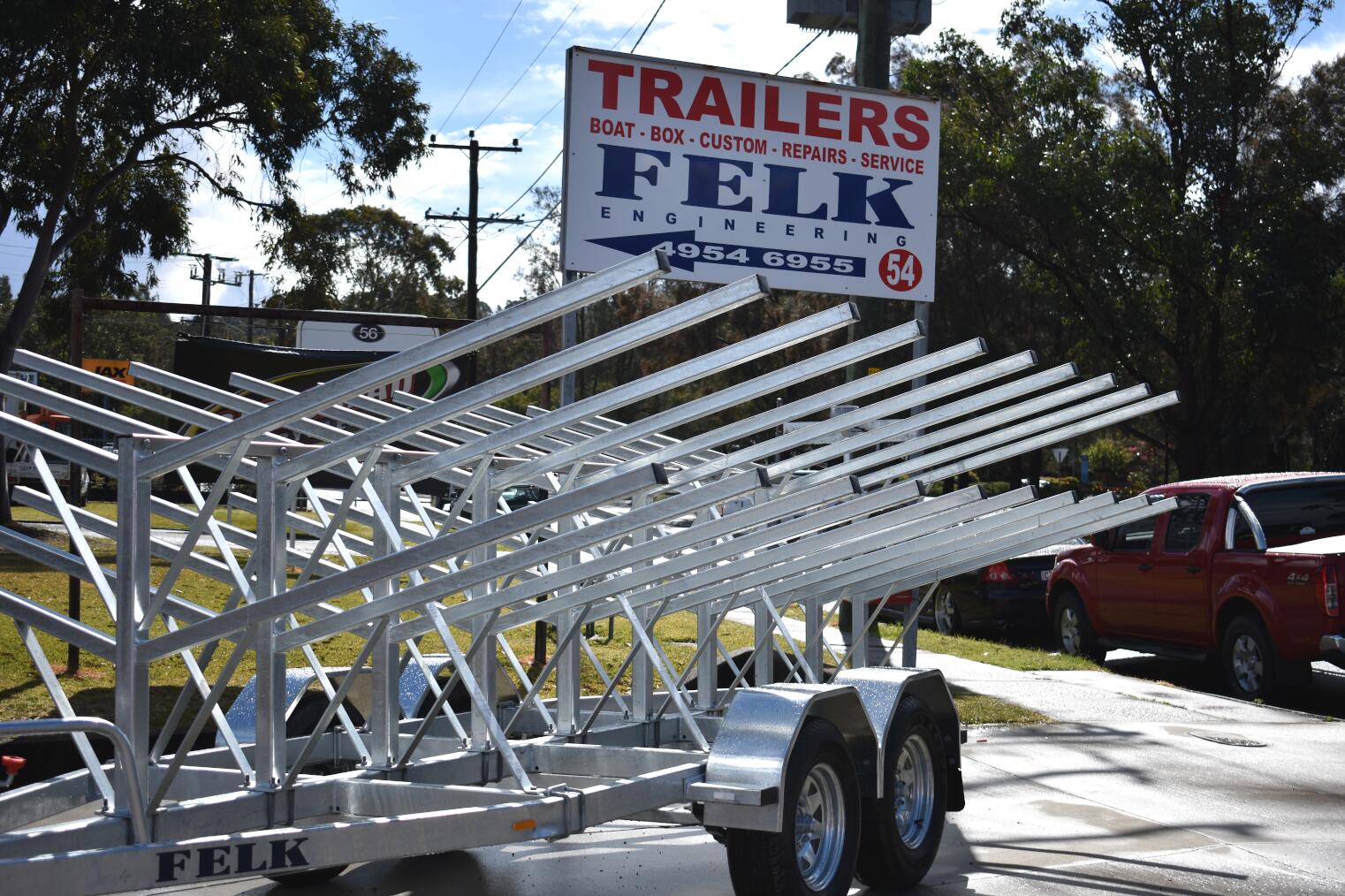 Feedback
While the client's HQ is in Queensland, we learned this fleet would be on a mining site in NSW.
After taking delivery of the cone hole saver trailers, the client then contracted Felks to manufacture the heavy-duty Oil Spillage box trailers. We are proud to receive this repeat business.
Our relationship with the client has nearly spanned 10 years! The client has reported they are very satisfied with the product and our engagement has been successful.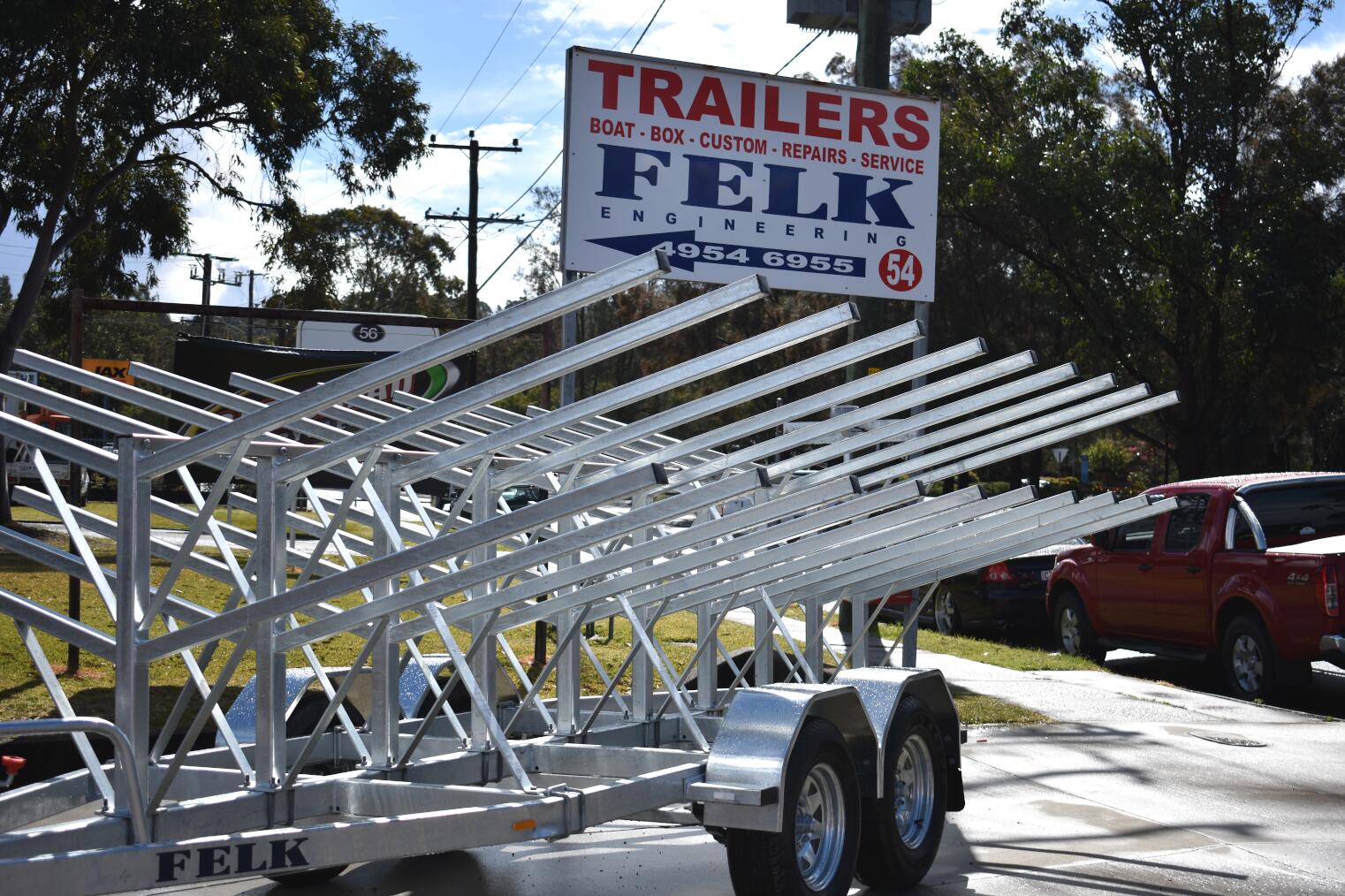 Final thoughts
FELKS greatly enjoys working with large scale organizations because we feel that we're a great match for them.