Creating a Custom Boat Trailer for 4WDing Cape York
Felk Engineering has a reputation for building Australia's toughest trailers. This is backed up by the fact we have several clients that have taken a FELK trailer to Cape York, and back again!
We were recently engaged by a traveller to build a custom trailer that would enable him to take his boat on extensive camping trips, with the running gear to tackle harsh roads, as well as modifications to support his camping activities.
Client Requirements
The client was heavily involved in the design of his build, and provided us with several diagrams for us to conceptualise his vision. The client went into detail about:
Mounting locations of the shark catamaran hulls
All dimensions
Addition of an external shelf for cooking/fish preparation
Double toolbox at the front of the drawbar
Roll out awning (client supplied)
H Racks with fixed fold out camping tent on top
Provisions for ladders, plus other equipment
2,000kg GVM
Combined multi roller & skid setup
Building for Offroad Use
All new FELK trailers are suitable for registered roads, however we are regularly contacted by 4WD enthusiasts that request a trailer that is suitable for "spirited adventures". We recommend to upgrade the running gear which is namely:
Upgraded coupling
Upgraded springs
Larger wheels, axles
Adding recovery points
Larger chassis rails to take the pounding and twisting of the offroad conditions
Upgraded winch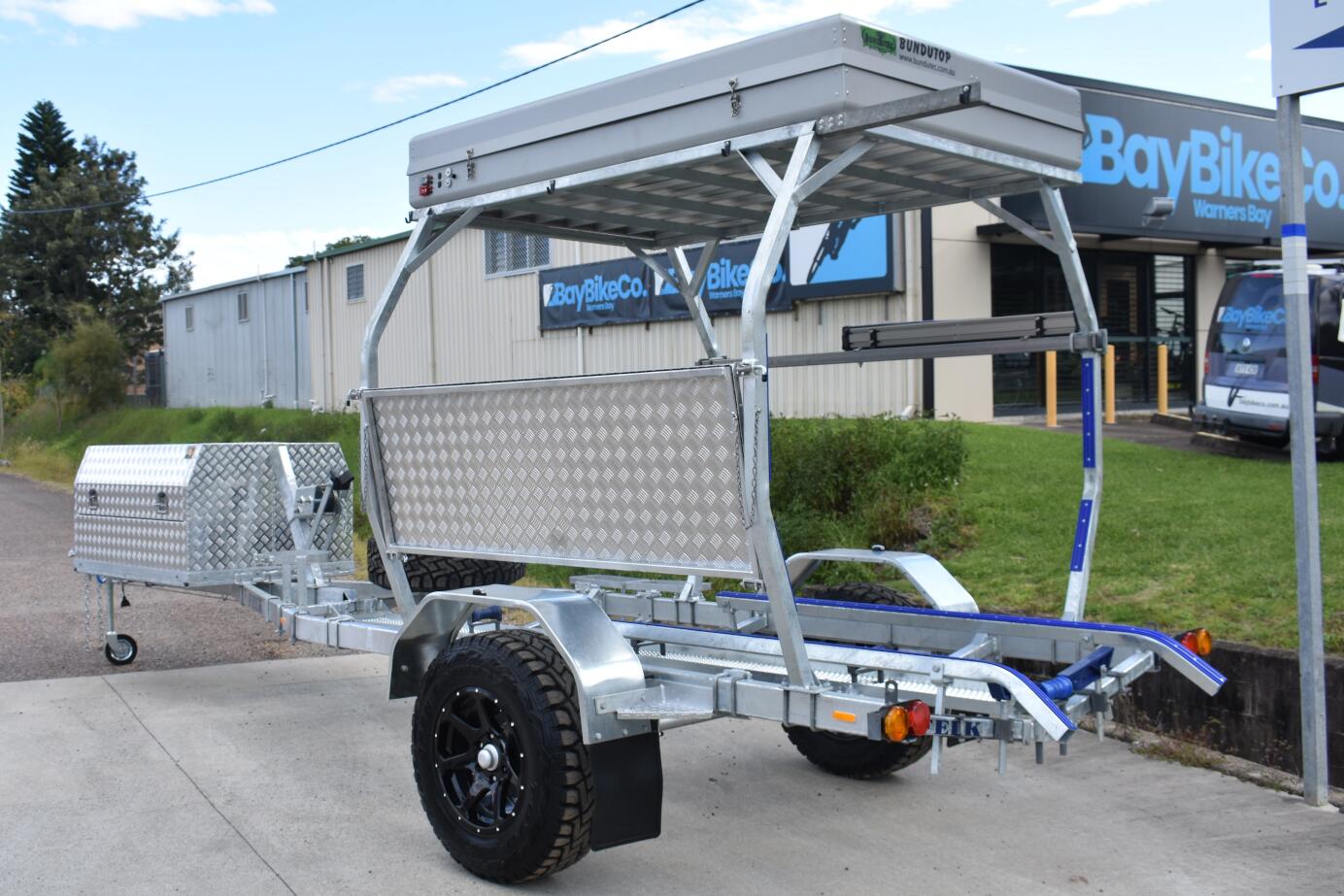 Feedback from the Client
The client said they were very happy with the end result, and happy to find a local trailer manufacturer that they could work with.
FELKS is very happy to receive feedback, as we see feedback as an opportunity for improvement.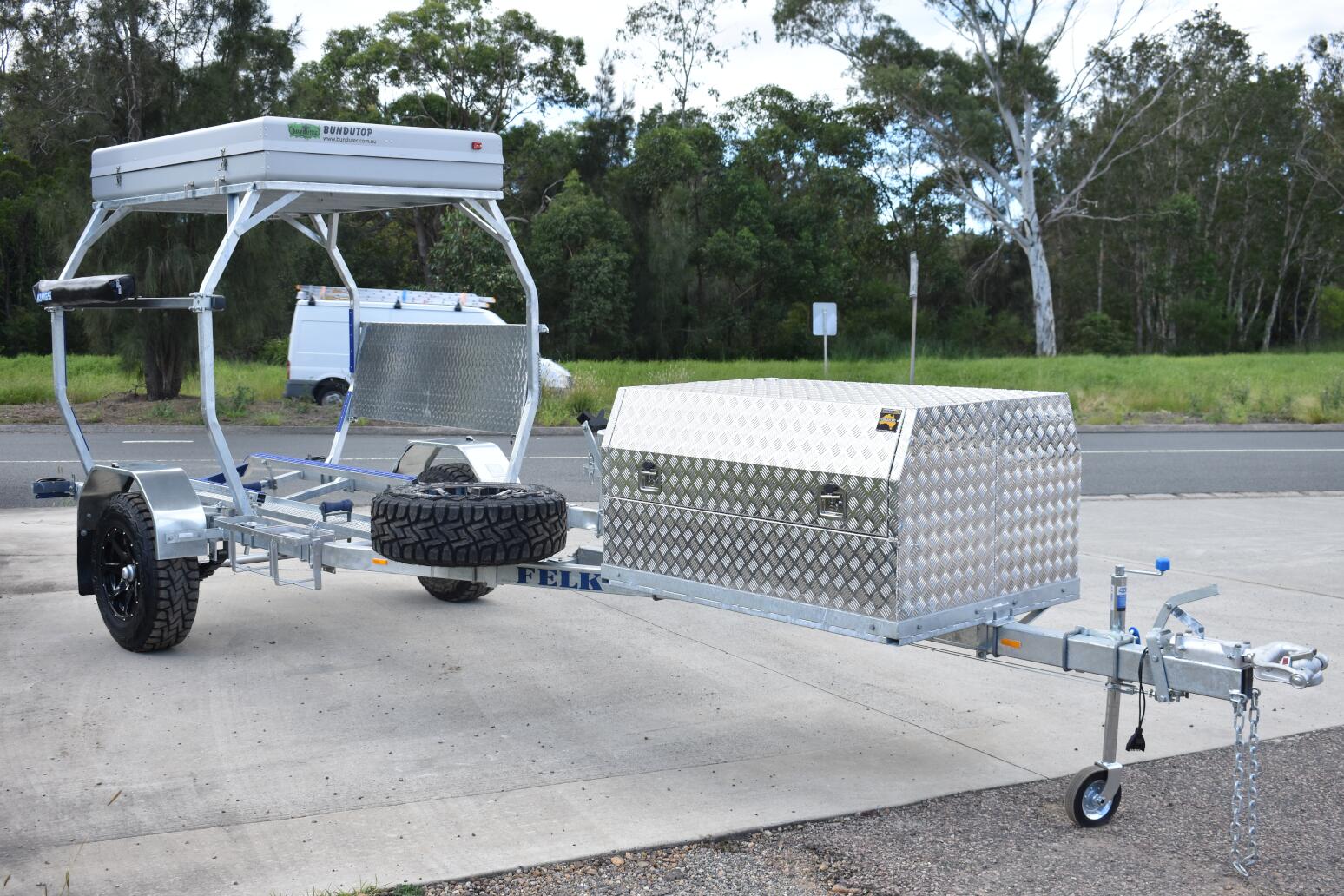 FELK Engineering – Get it Right the First Time!
FELKS has a long history of providing boat trailers,  heavy duty box trailers, specific camping trailers, and other custom solutions.
Our engineers are qualified
We are Australian owned and operated
We provide a warranty with all new trailer builds
We offer great after-sales service, modifications, repairs and more
To start your trailer build with FELKS, please use our contact page and let us know your requirements for the prospective trailer.