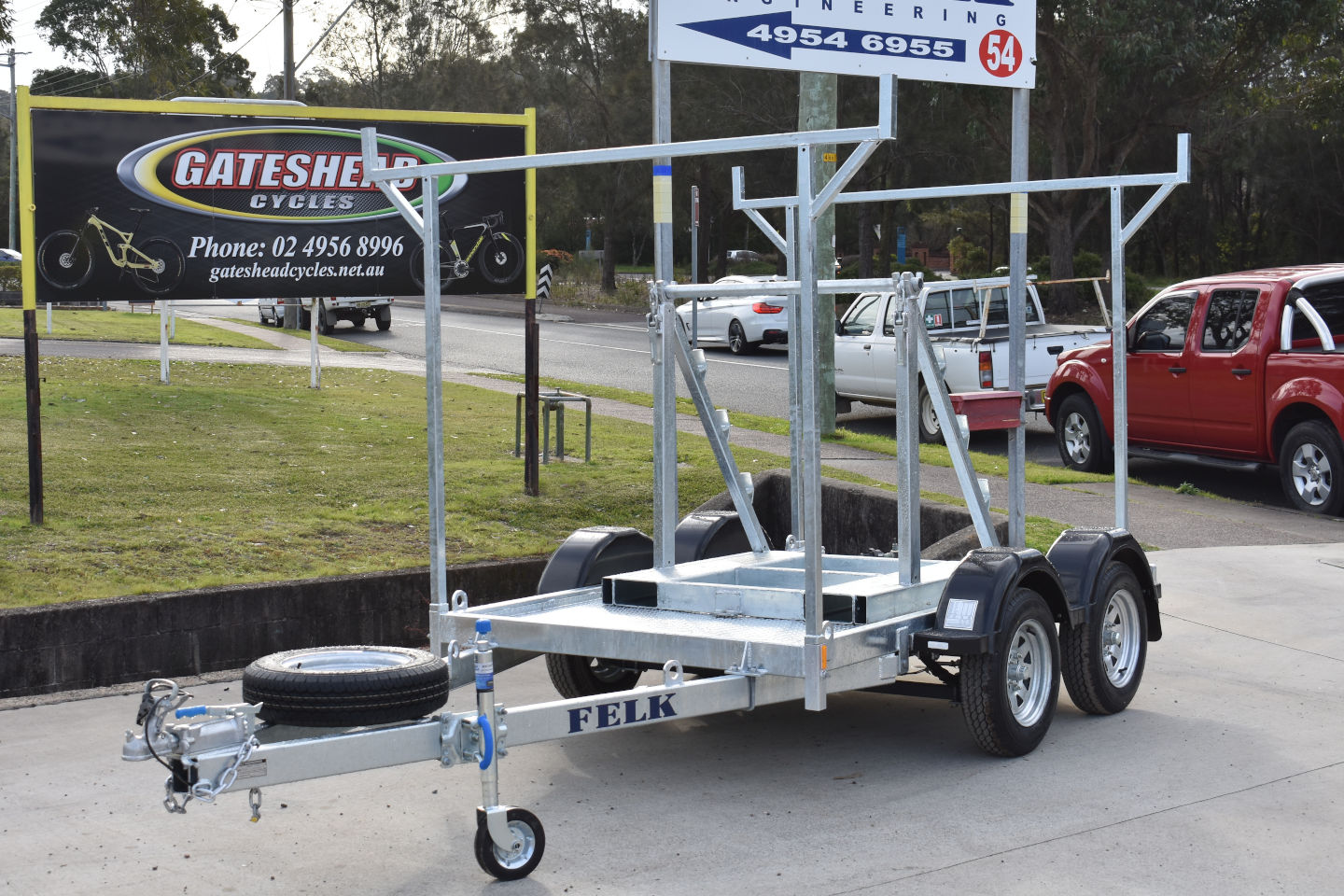 Felk's engineering and manufacturing expertise means we are often approached by companies – or individuals – to provide solutions to very specific problems.
We were recently contacted by a Sydney-based national hire company, who wanted a fleet of specialised trailers to facilitate the safe and efficient laying of optic fibre cable for NBN. The hire company had been approached numerous times by project managers and contractors wanting a cable laying solution (for projects such as National Broadband Network cables & power cables). They didn't want to
invest in a trailer to own, but would have been happy to hire one.
The trailer needed to be:
Reliable
Efficient
Easy and safe to use
OH & S compliant
At Felk we love projects like this: we listen to a client, learn about the problem, suggest solutions and then make them a reality.
This trailer can also be used for large scale commercial or industrial projects that require the laying of cables.
The process
We agreed upon a time frame of three months. Our brief was to design this new trailer from the ground up, and then to manage its manufacture. Our process included:
Identifying key functionality requirements – the reality of using the trailer for its intended purpose over years
Designing the trailer using specialised engineering design software
Identifying and sourcing specialised parts required (for example heavy-duty winches)
Gaining approval from the client to go ahead with production
Manufacture and delivery nationally across 7 of Australian states and territories)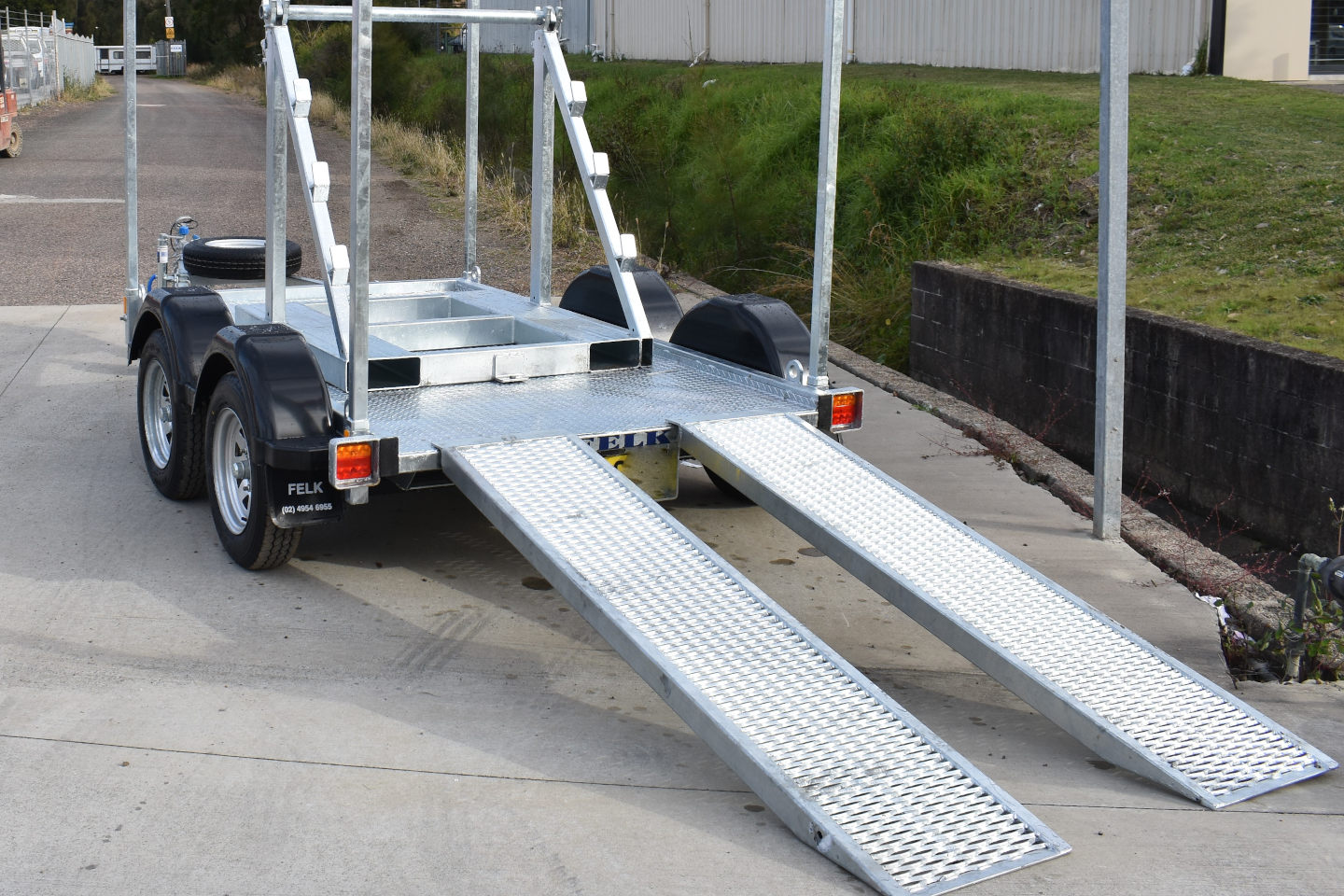 Considerations
We pride ourselves on going above and beyond for all of our clients. This is especially true when we are designing and manufacturing a product that will be hired out to third parties. We give special consideration to:
Safety, because we know the equipment will have many different operators who won't have used it before
Functionality and reliability, because the end result has to reflect well on our client as well as us as the manufacturer.
Features of the Cable Spool Trailer
There were many unique features incorporated into the Cable Spool Trailer to make it exceptional at doing its job. They include:
Two-tonne gross vehicle mass (GVM), Trailer weight 460kg with a 1.4 Tonne payload of cable with a small buffer for weight variance
A custom-designed rod/spindle to hold the cable spool
Heavy-duty custom clamping system for spool spindle
A tailored heavy-duty winch system to lift and self load the cable spool
Loading dampeners to prevent spool slam on loading
Heavy-duty jack stands at the rear to prevent tipping when loading
Comprehensive loading manual
Challenges
The only challenge we faced here was with regard to one of the external parts. The client wanted to use a specific New Zealand-based company to source the specialised heavy-duty winch.
The turnaround time here proved challenging: they were twelve weeks away from delivery. This set back our timeline, however we communicated clearly with the client who was happy to wait for that particular winch company.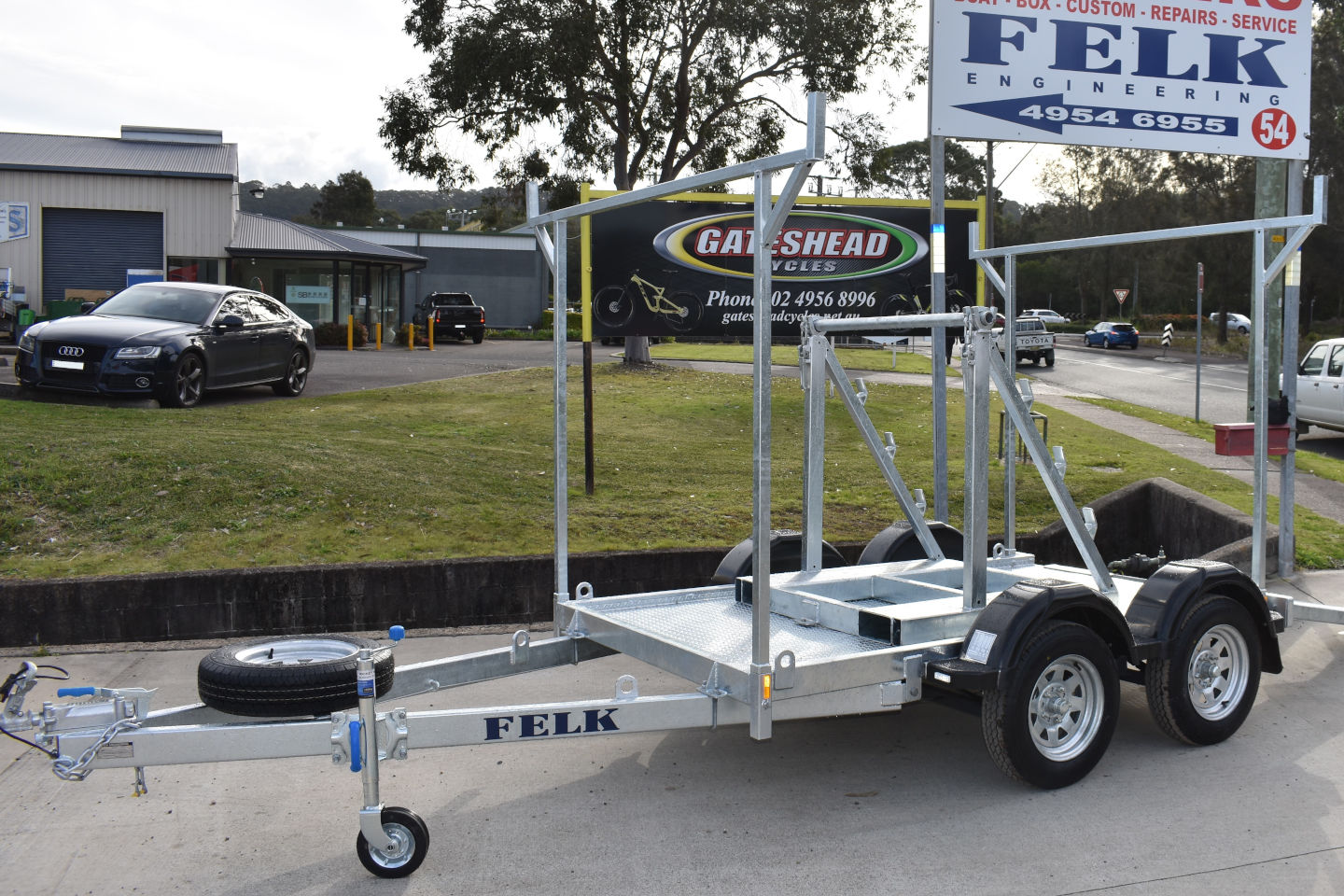 Feedback: why we know it's a success
The client has advised they are very satisfied with the Cable Spool Trailers that Felks produced. They were extremely impressed with the unique design and functionality.
Developing the Cable Spool Trailer was the first time Felk had worked with this client on such a large scale, and this experience has established a strong ongoing relationship. We are already in talks about a new project, and we look forward to working with them again.
We have also had some extremely positive feedback from those who have hired the trailer from our client, with one user, actually purchasing his own Cable Spool Trailer for ongoing use.